Little MMI Selected for Kulula's "Most South African Flight Ever"

Being selected to go onboard Kulula's "Most South African Flight Ever" was an incredible start to the year and an experience that would be unforgettable! (~orchestra symphony~)
Lanseria Airport was buzzing with South African's who were selected to be a part of this historical and memorable day. As I made my way to the entrance, whispers of, "Don't trip Pam" kept filtering my womanly mind. I was wearing the highest of heels… so high that if I was standing next to Kilimanjaro, I'd probably have quite a head start wearing those shoes! Note to Self: High Heels + Airport = Potential tripping on buttocks!
I was welcomed into a world of strange lizard men, various cultural traditional clothing, South African flags, dancing plastic puppets and green fingernails. I paused for a moment at the entertaining spectacle that was displayed for me and felt so honoured to be surrounded by the most unique one-of-a-kind South Africans!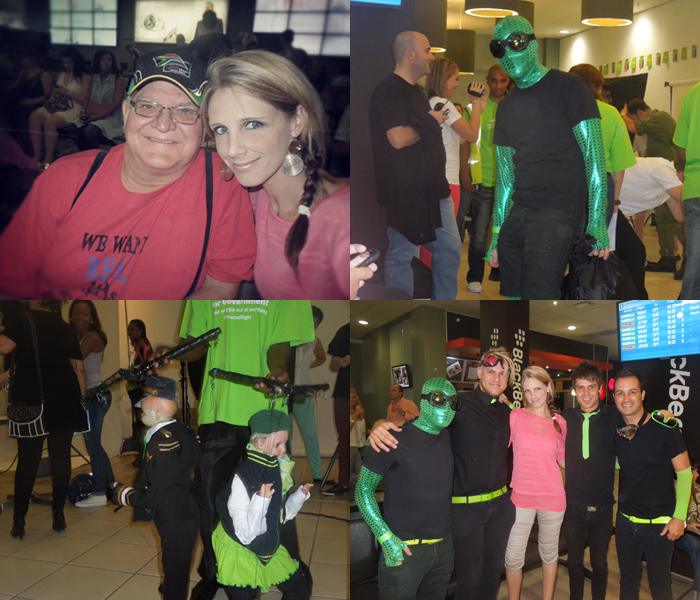 We were whisked through a photoshoot session and TV interview before walking down a corridor of gumboot dancers and individuals who bend their bodies like pool noodles. Nearing the gate entrance Jack Parow emerged from behind a green curtain and amused us with "Jy dink jy's cooler as Ekke" before we headed onto the green carpet surrounded by TV crew and boot drumming.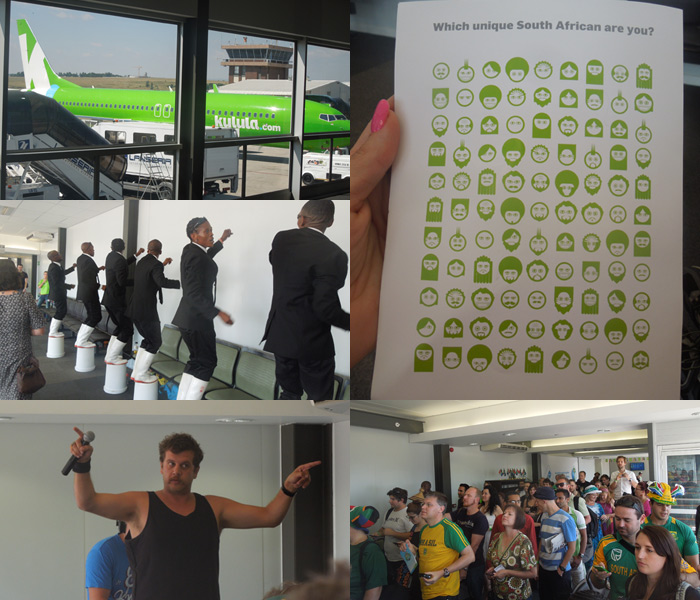 After boarding the new Kulula plane, we were escorted to our seats where we met our flight passenger companion for the duration of the flight. It was so interesting meeting a diverse group of people and not meeting a similar person in the same crowd.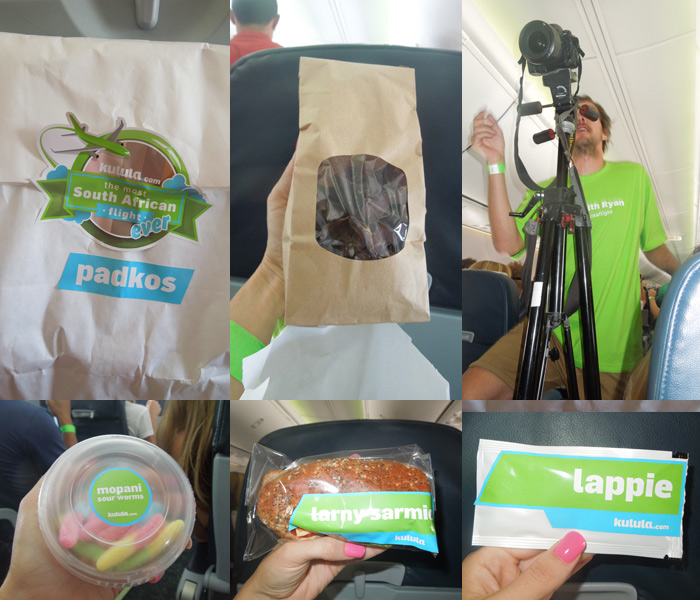 I was in my element with my padkos, lappie, biltong, 'larnie sarmie' and koeksisters whilst being entertained by a comedian on the airline speaker system. Whilst up in the air, we all broke out singing the South African National Anthem, 'nkosi sikele' iAfrika'. It was a special moment to be up in the air with a plane filled with amazing South African individuals and singing our country's anthem.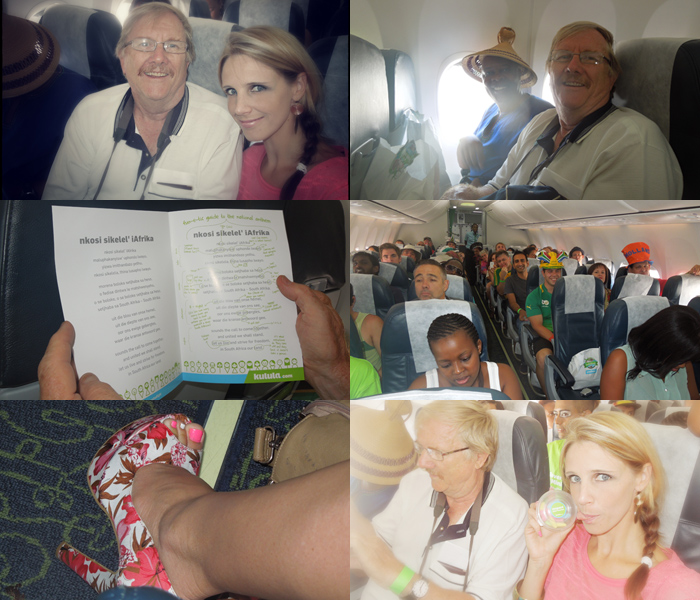 The day ended with Red Velvet Kulula cake and a take home package filled with Proudly South African goodies.


As I headed towards my transportation unit, I completely forgot where I parked my vehicle. There is nothing worse than walking through a busy parking lot wearing extremely high shoes that seem to slow your pace down whilst pretending to know the direction of your parked car. Soon after 30min, I was still doing circles trying to spot the camouflaged structure on wheels. When people started asking if I found my car yet, I just kind of stared at them as if to say, "Yes Mr Blah Blah… that's why I'm still walking around in these heels, whilst every bit of the shoe digs more into my feet making blisters. I like doing this for fun… ~fake grin with gritted teeth~". I was so embarrassed, I almost took out my 'NikNaks' from my 'pakkie' and sat on the curb greeting everyone with a white flag.
When interviewed and asked what makes me proud to be a South African… I took a moment and realized that as much as we all face daily challenges in our beautiful country it is still a country I rate highly because we truly do have incredible people who reside in it! I love our Rainbow Nation, the diverse cultures, the variety of food, the fact that we have 11 official languages and I love the wildlife and scenic views our country has been so blessed with. South Africa is Awesome!
Big thanks to Kulula for making this a remarkable event and inviting me to participate!
Now for a braai 'met my stukkie vleis'!