"It was fascinating standing in a street that was once a dirt road where a community use to go about their everyday lives accepting deliveries... saying their goodbyes and even walking in the hope of discovering gold in the nearby creek."
Nestled in the eastern escarpment region in Mpumalanga, Pilgrims Rest is a living museum forming part of South African history and it's monumentally known as the place where the first gold rush in South Africa began. I couldn't wait to go back to 1873 where wagons and oxen roamed and a little dog by the name of 'Jock of the Bushveld' spent some of his doggy time.
Driving up towards the small town, I was amazed at how steep the road was to get to my historic destination. To think people used to travel up these winding pathways with ox-wagons was mind boggling for me to say the least.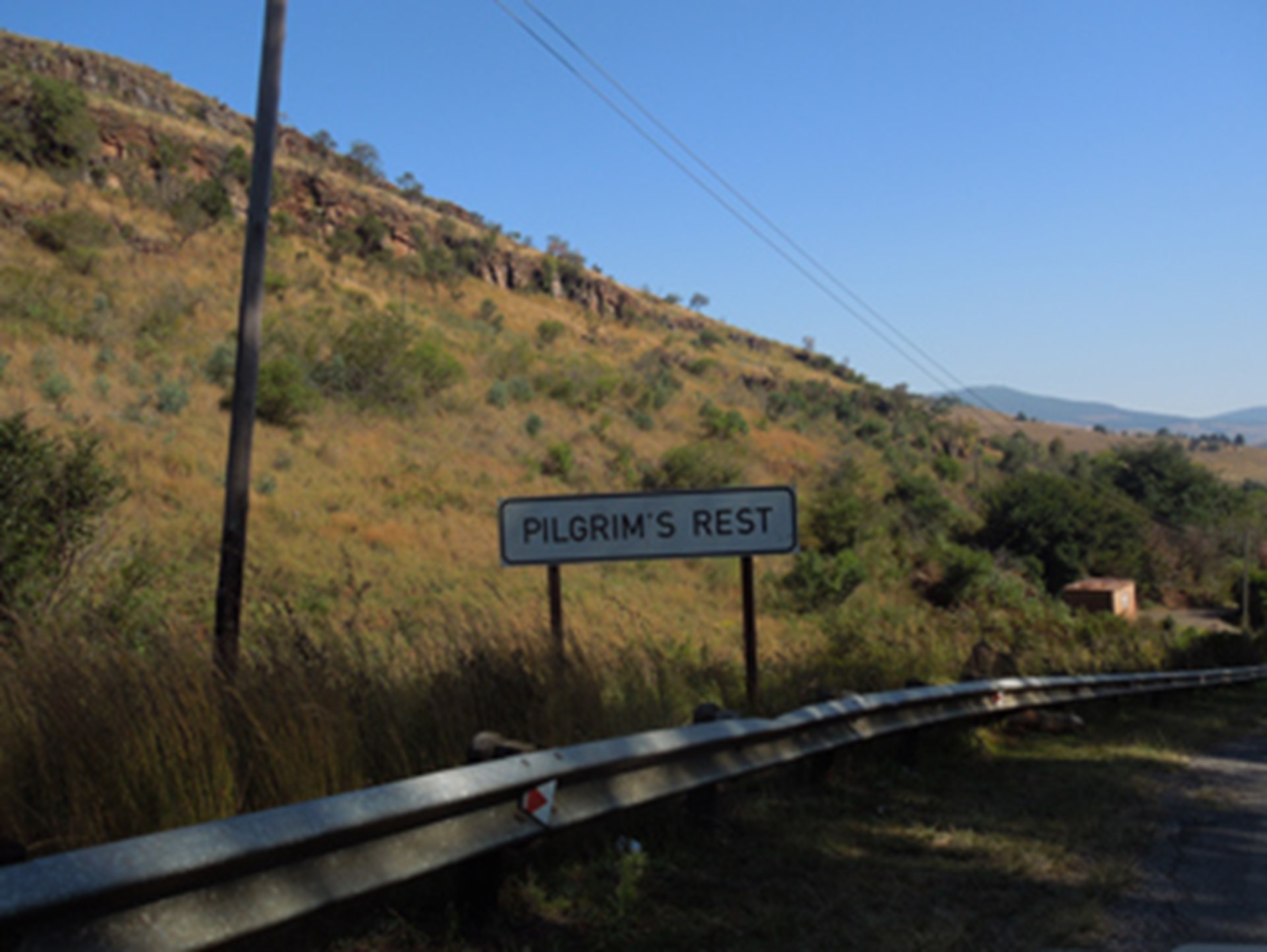 As soon as I arrived in town, I made my way to the 'Information Centre' to gain some history and background to some of the shops that are situated along the road. Every wood and corrugated iron building... every aspect of this town tells a story and it was fascinating standing in a street that was once a dirt road where a community use to go about their everyday lives accepting deliveries... saying their goodbyes and even walking in the hope of discovering gold in the nearby creek. The 'Information Centre' is a museum displaying interesting articles and images on the mining in South Africa as well as the history of the Gold Fields in Pilgrims Rest.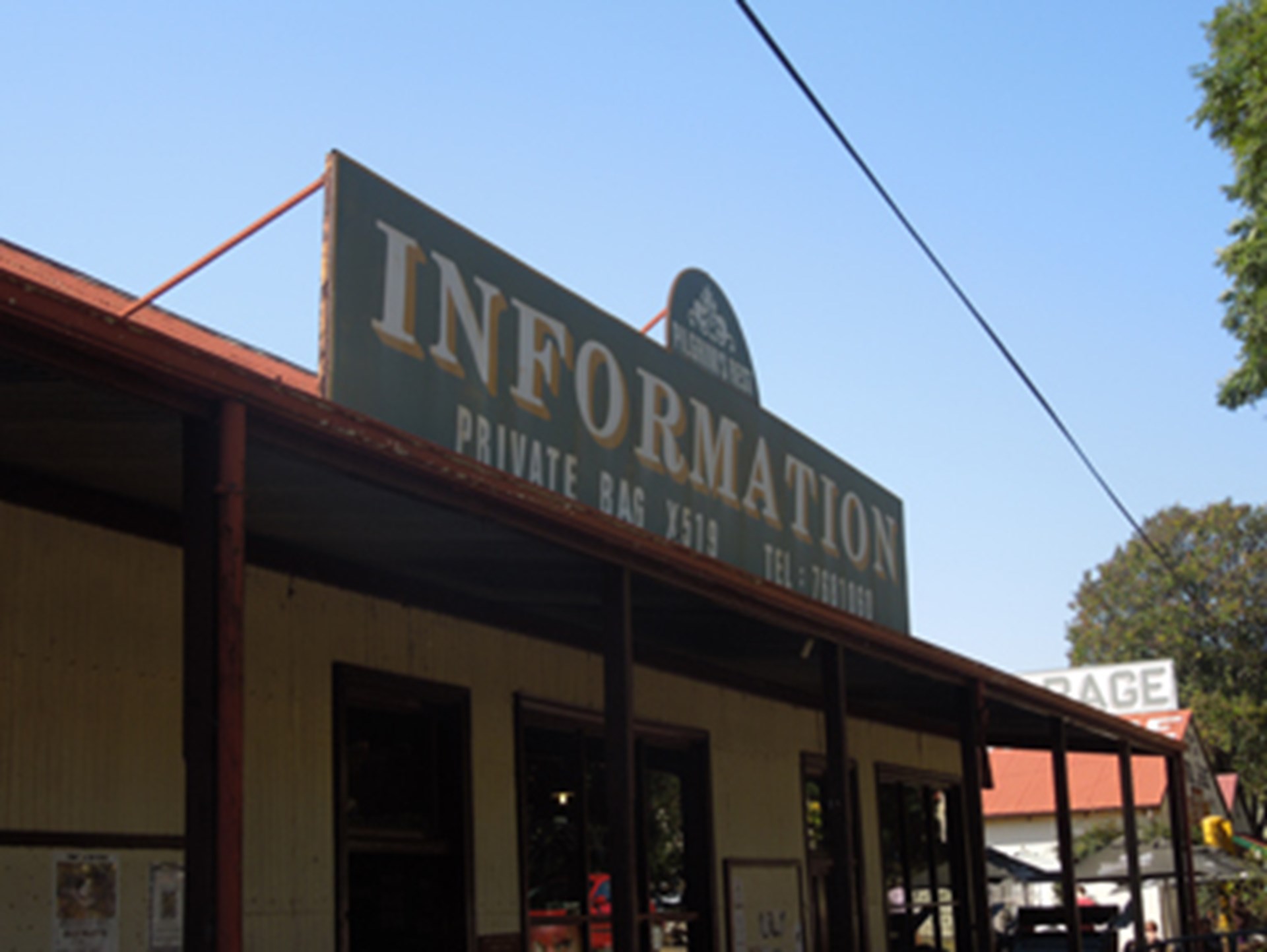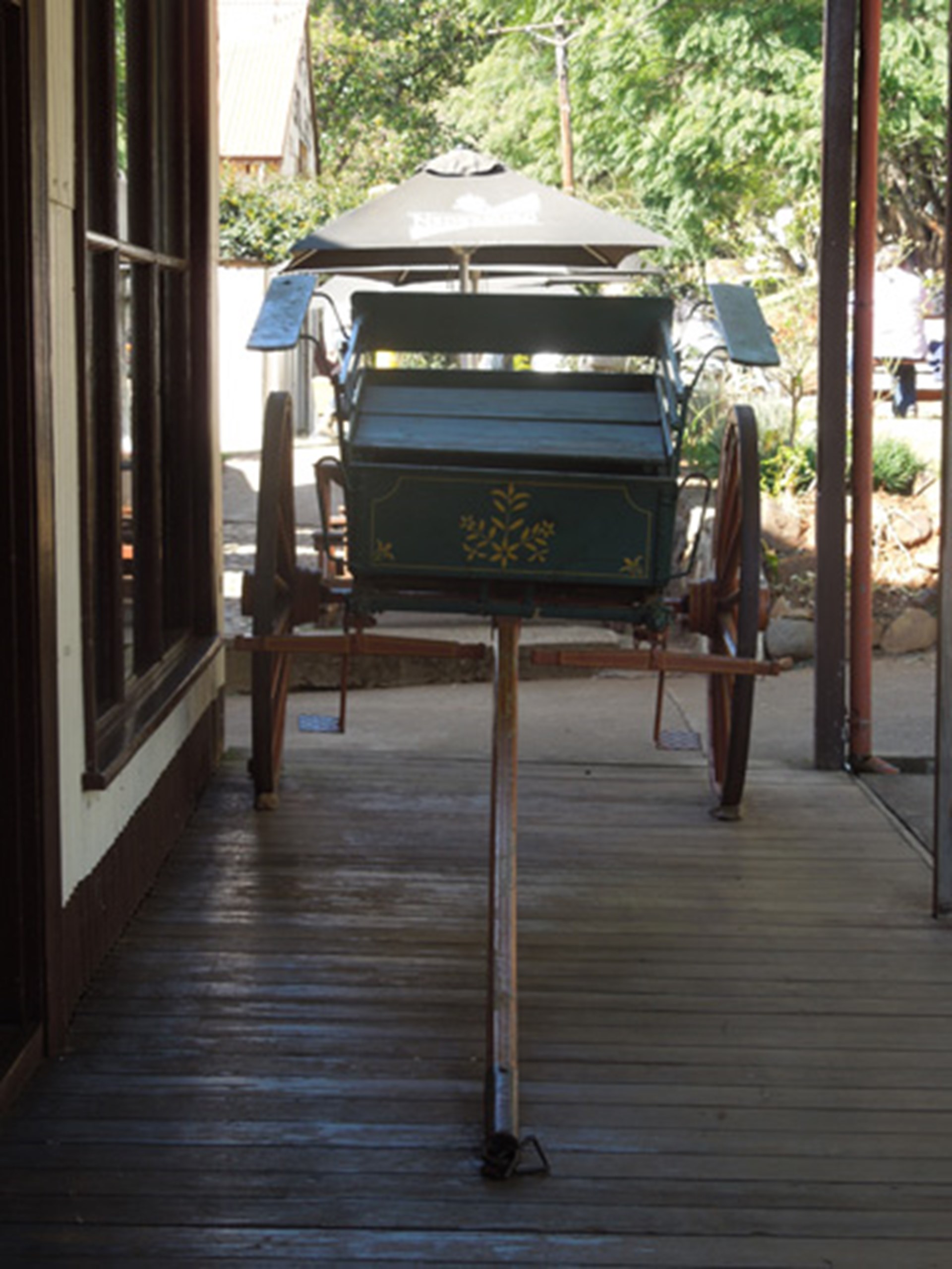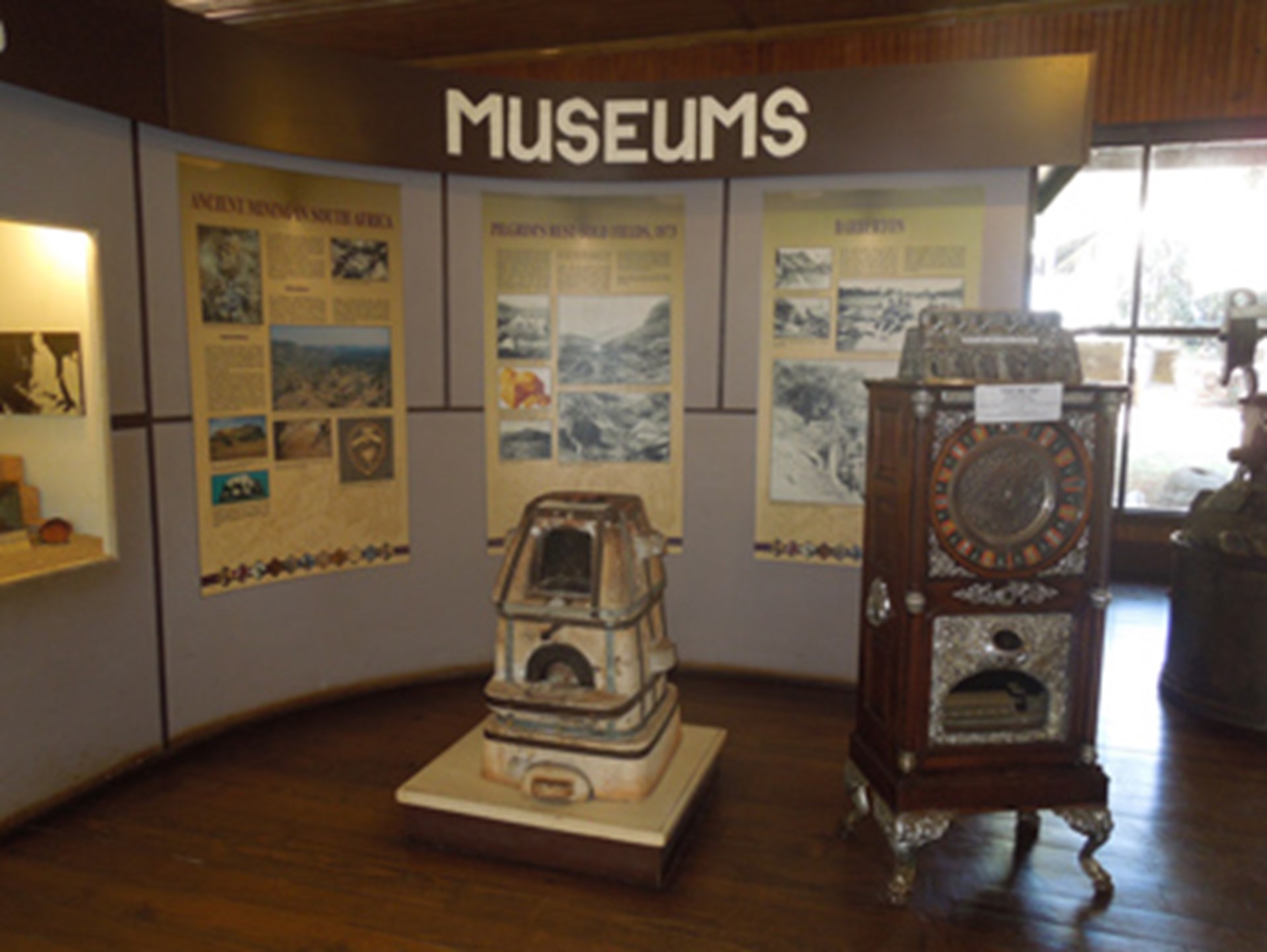 I bought a few postcards that showed images of what the various stores used to look like and standing in front of 'Central Garage' I noticed how not much had changed besides the presently dated, two wheeler motor bike that was standing in front of it. Inside was a display of vintage vehicles that were used back then including open horse carts.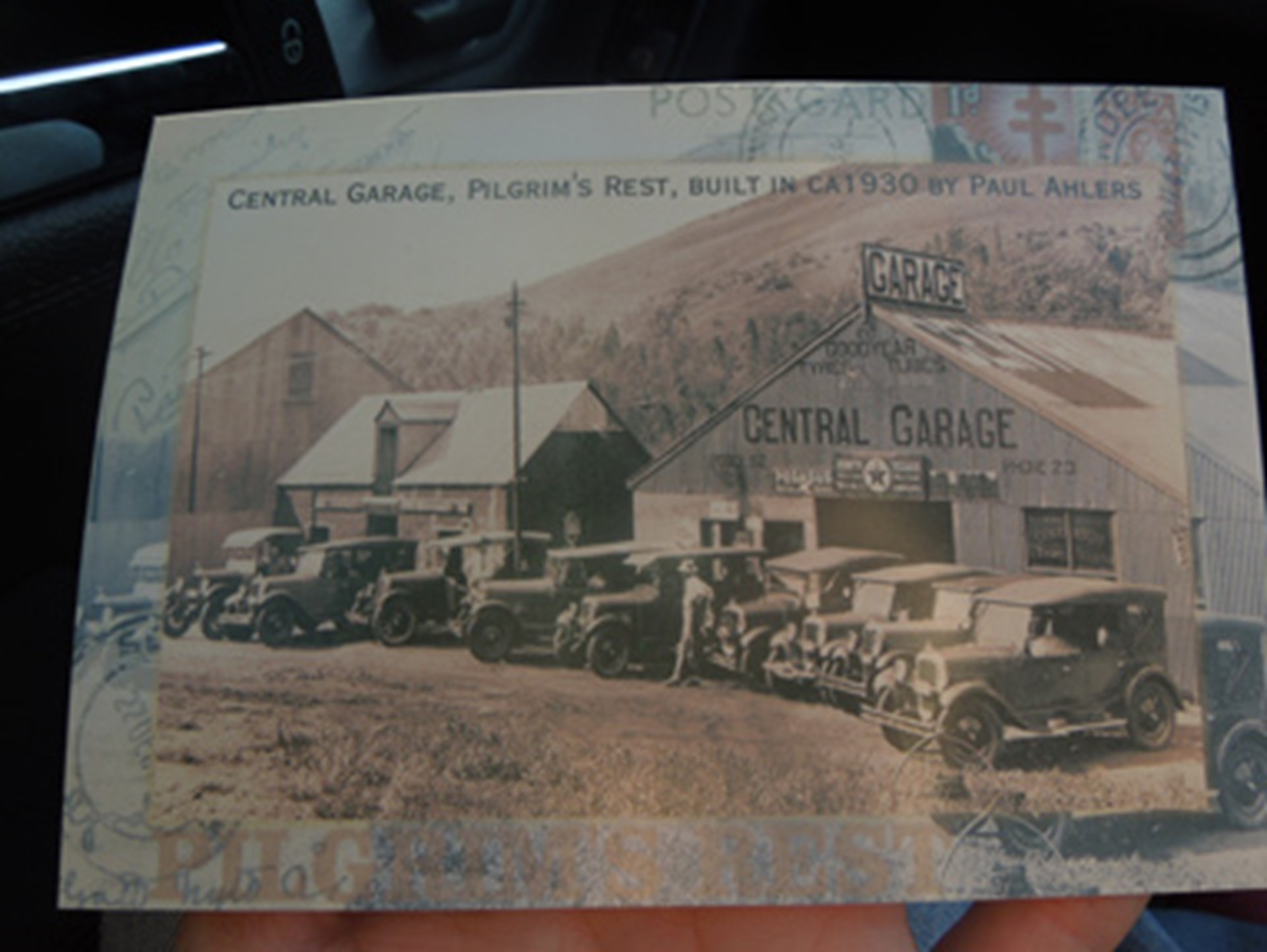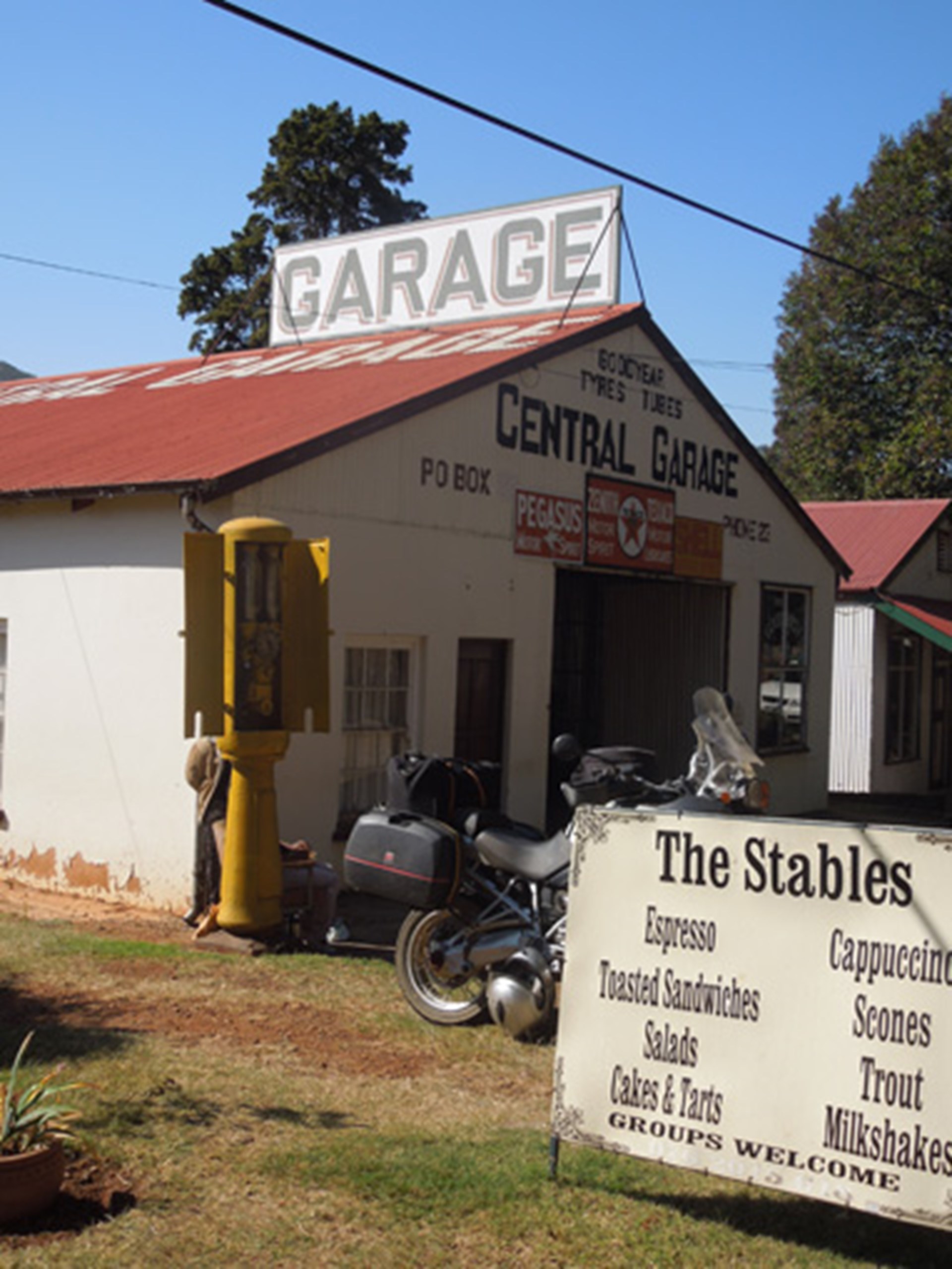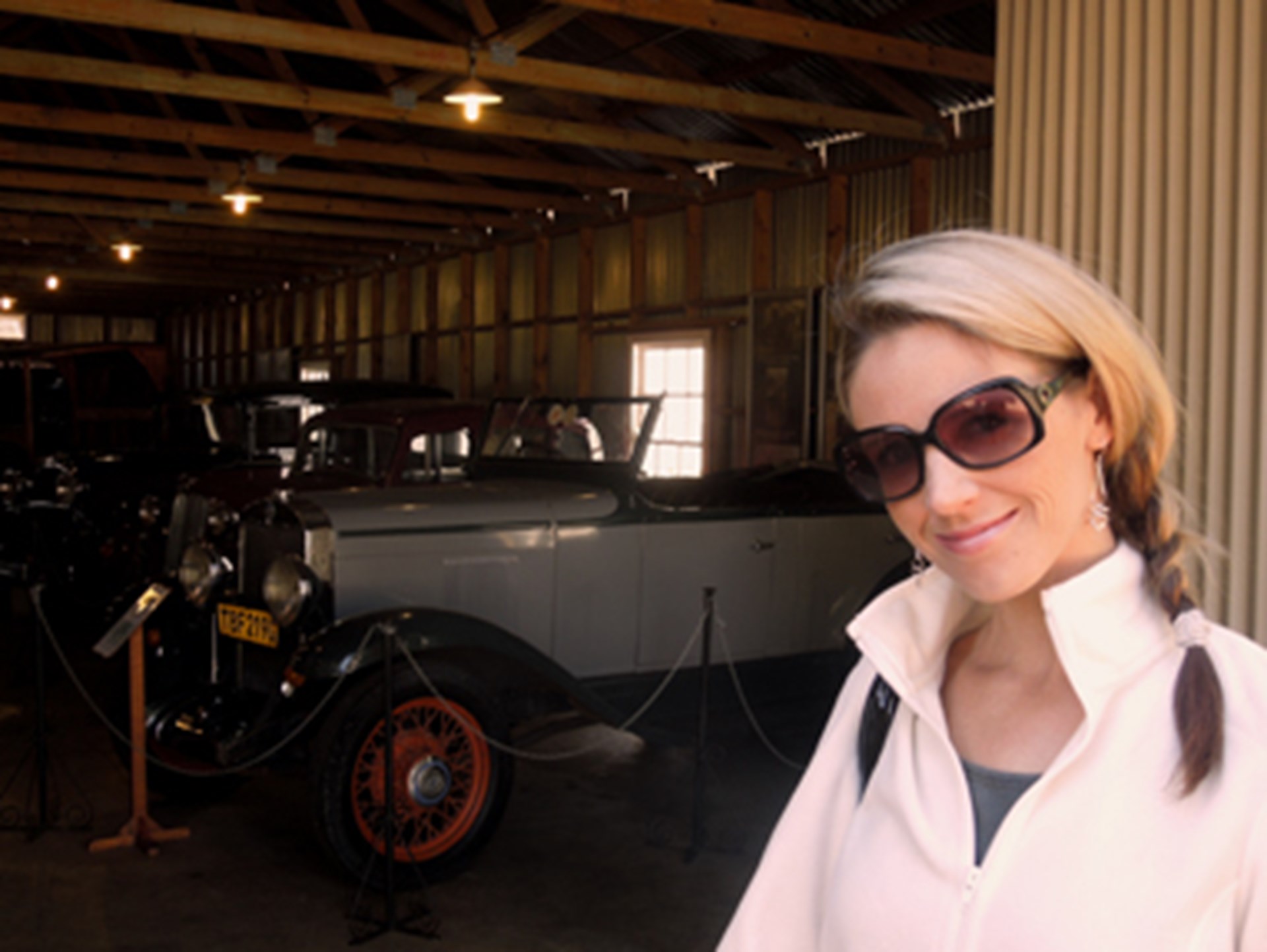 Across the street 'The Royal Hotel' is a proclaimed National Monument and still has guests staying overnight from all over the world. It's infamous 'Church Bar' that was once a chapel shipped from Cape Town is an impressive location to have a cold draught. If you're not looking at spending the night in their Victorian dated bedrooms then this is still a great place to have some lunch to fulfil your energy levels before exploring further.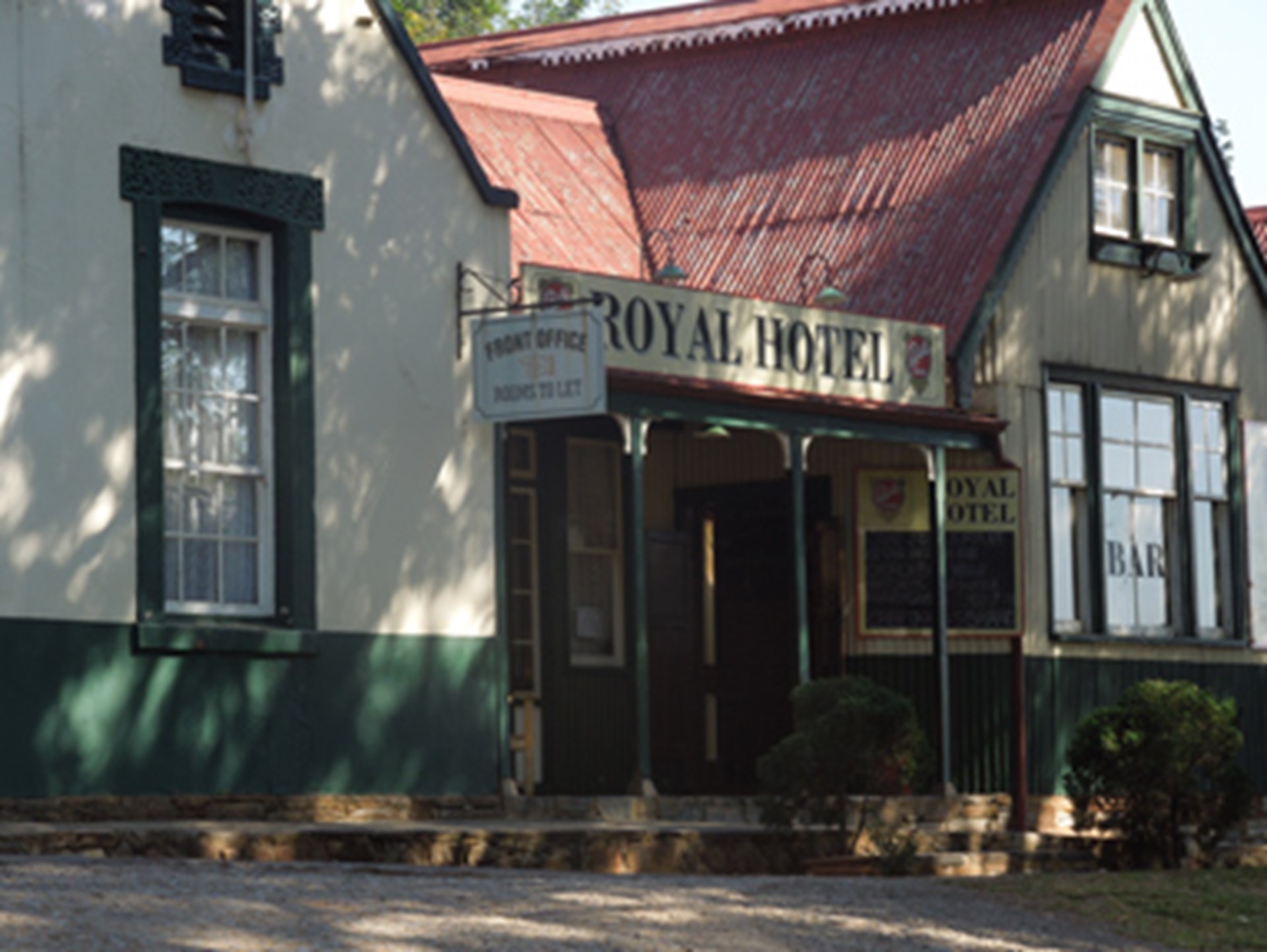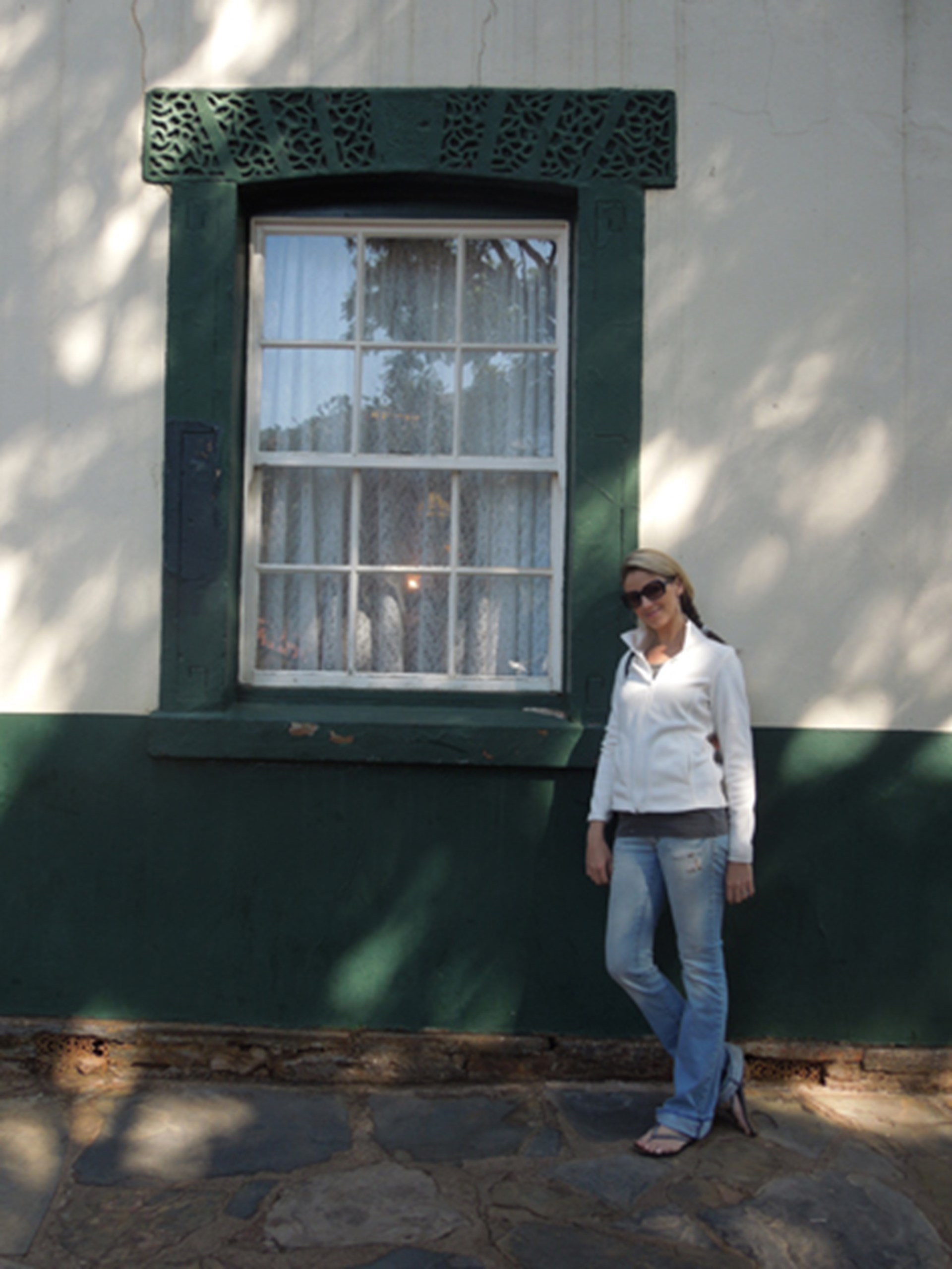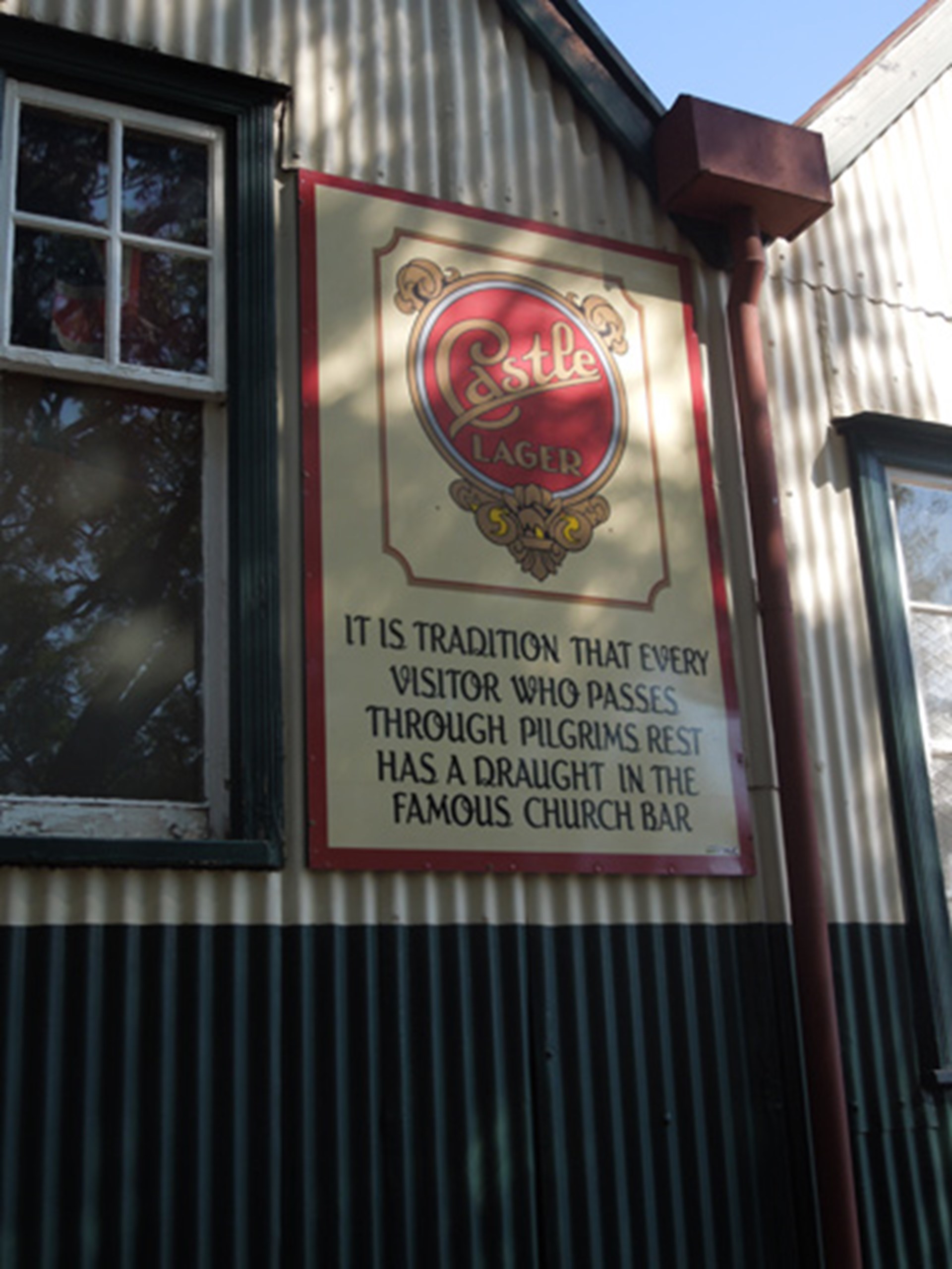 Whilst investigating all the buildings, I was astonished at the items that were used back then such as typewriters and wash basins. It just confirmed once again how far we have come as a country in terms of communicating means and technology. I couldn't imagine ironing my clothes with a heavy doorstop looking object and even being dressed up in long winter looking dresses in the heat that we get in this country.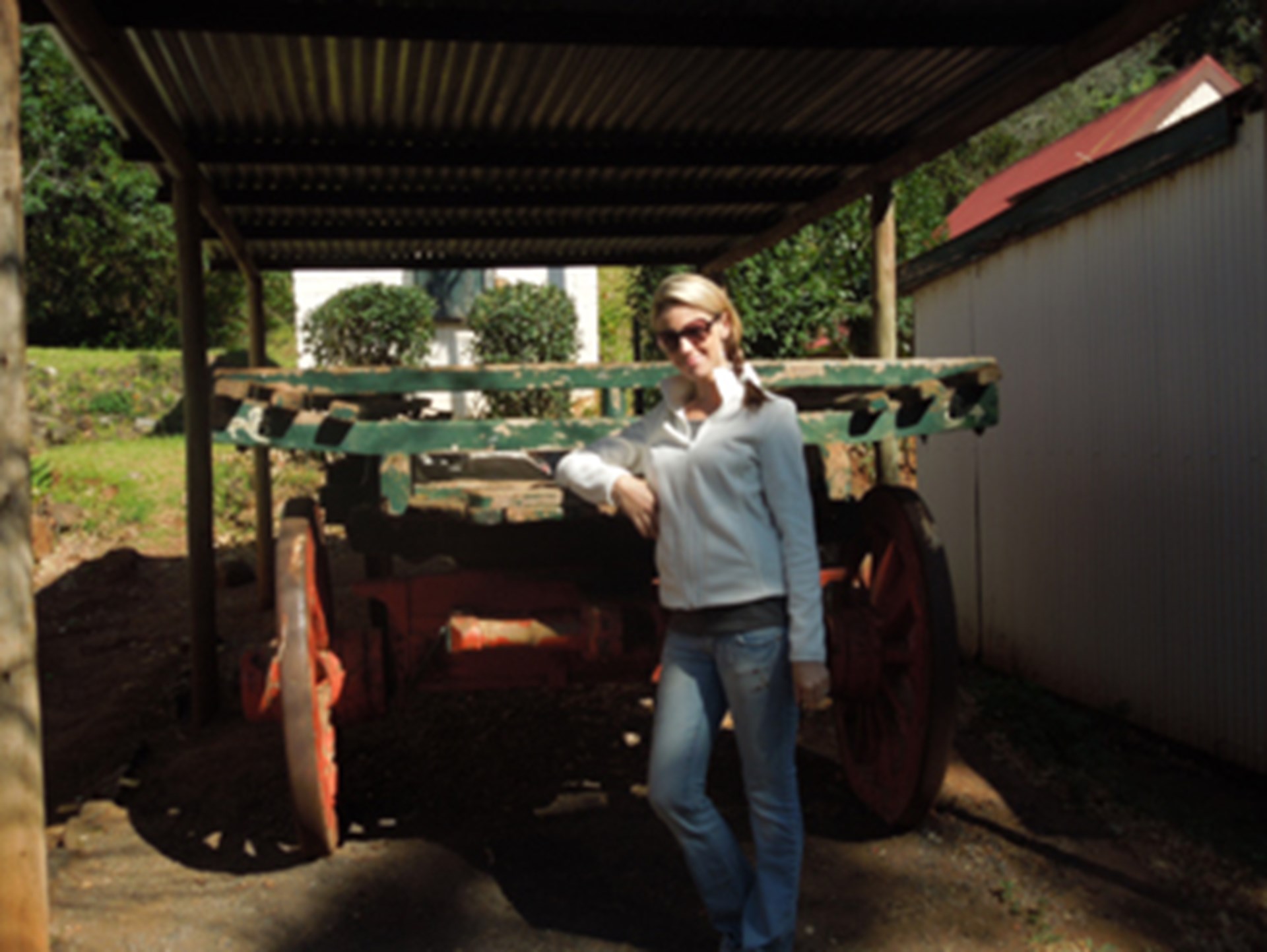 Exploring the Old Print House I noticed a poster of 'Jock and the Bushveld' and it dawned on me that these were the very streets where Percy Fitzpatrick used to travel to deliver gold field supplies from Delagoa Bay with his trusty dog companion- Jock. Sometimes it puts things into perspective when you read an incredible story like 'Jock' and you actually visit a piece of that history.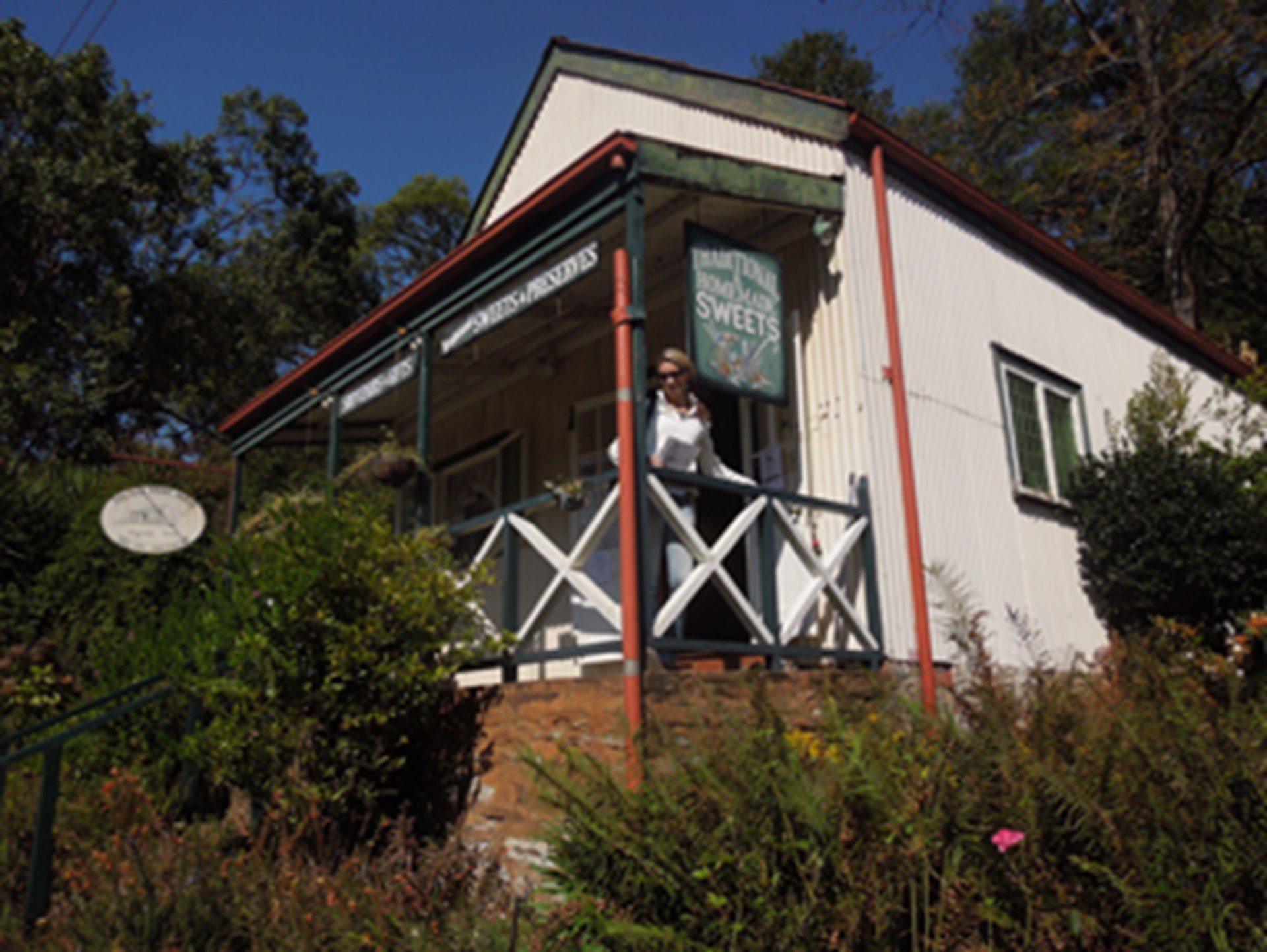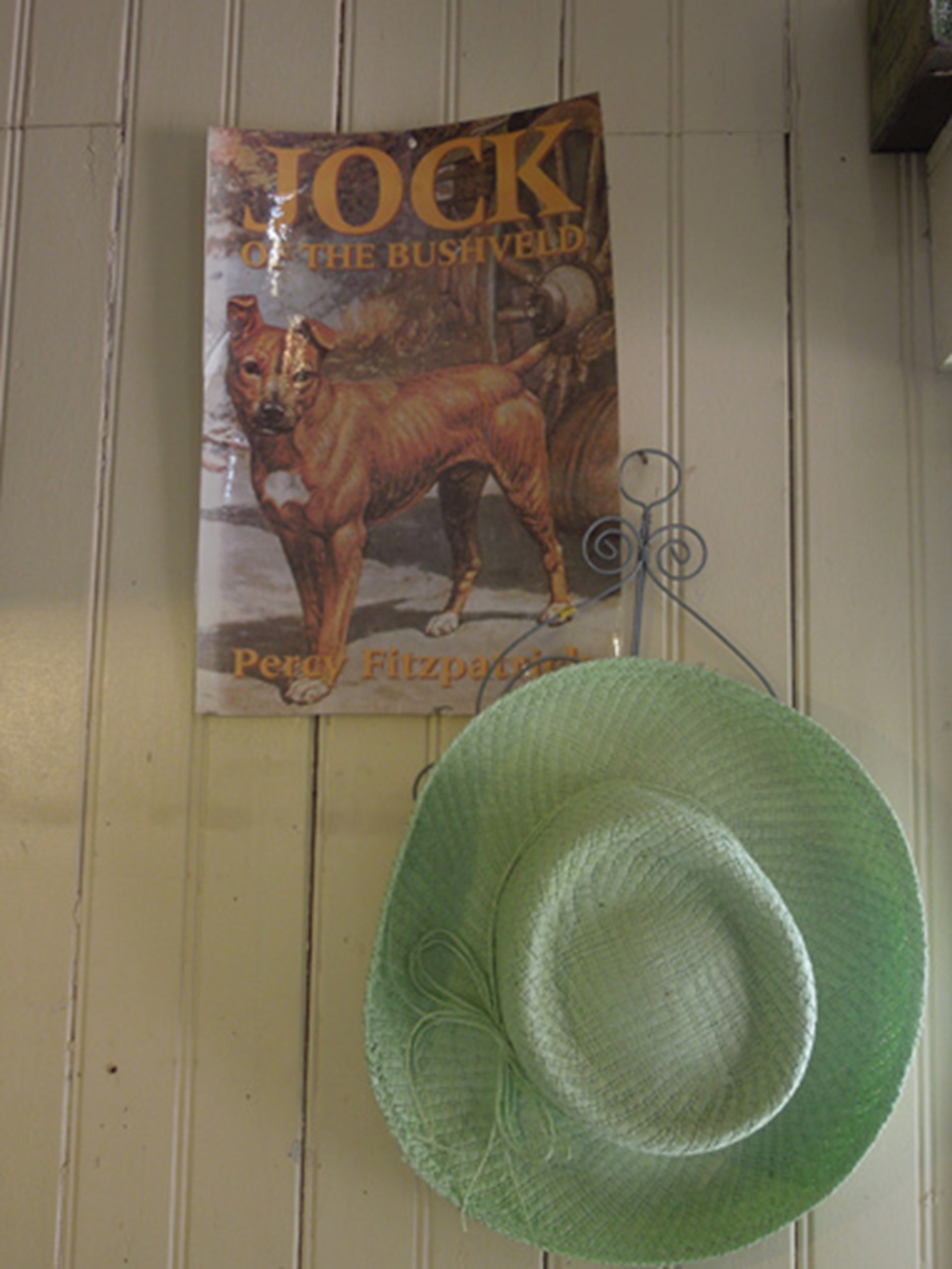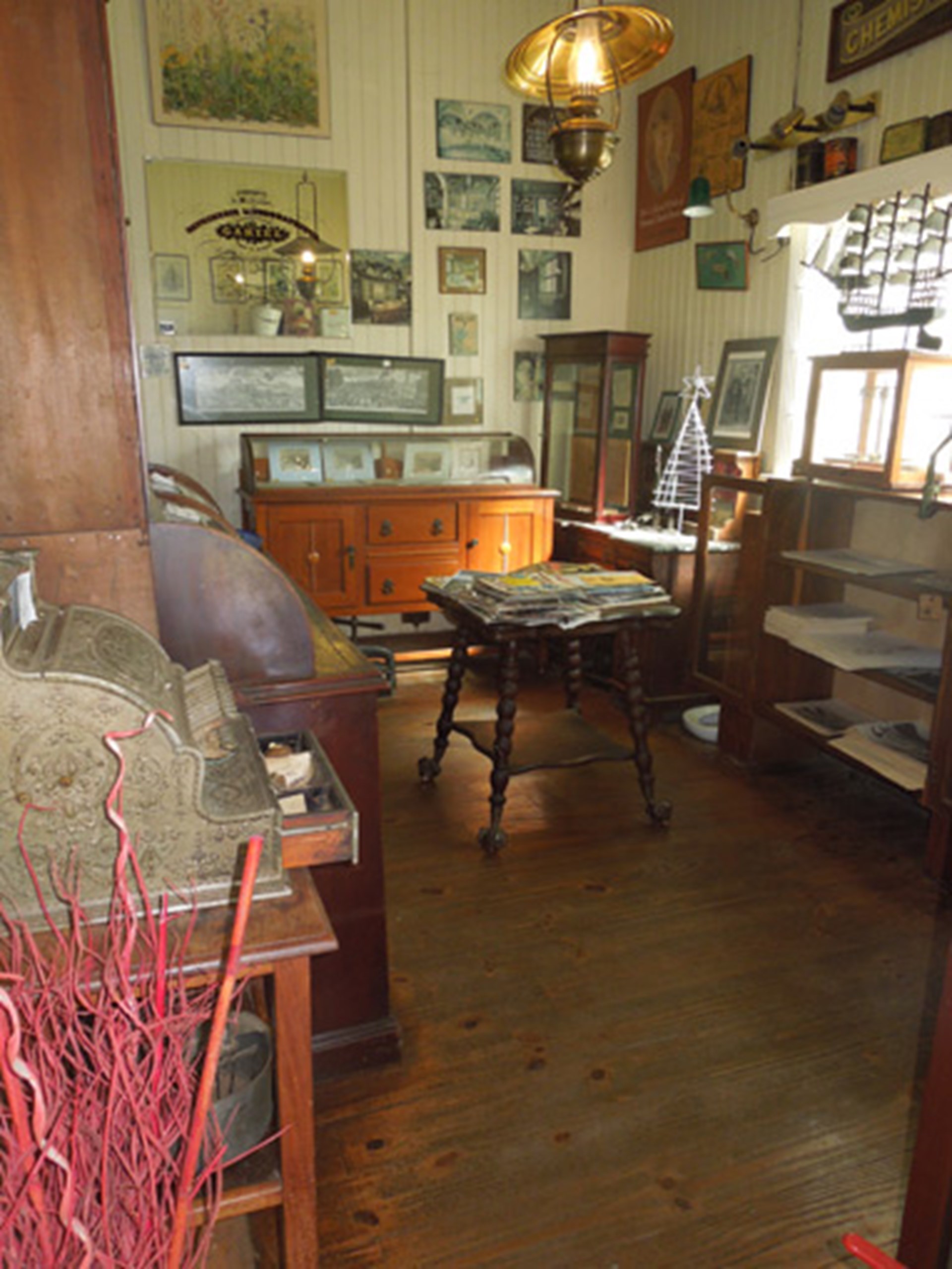 Climbing up Cemetery Hill I looked back down at the little town almost hidden amongst the trees and all of a sudden I had 'the urge'. Now you may be pondering what did Little MMI get up to this time... what mischievous sneakiness did she embark on? No no no... I really, really, really needed the loo bad. On top of the hill was a cemetery famous for its 'Robbers Grave' and in front of it was a massive tree that had fallen down. I must say I was so desperate that it did for an instant cross my mind to go behind the tree but then that would have been disrespectful. Why was there a cemetery here... now at this very moment? I started running down the hill passing the Methodist Church that was built in 1911 trying to clutch and run which must have seemed most unusual to the locals observing this bizarre occurrence.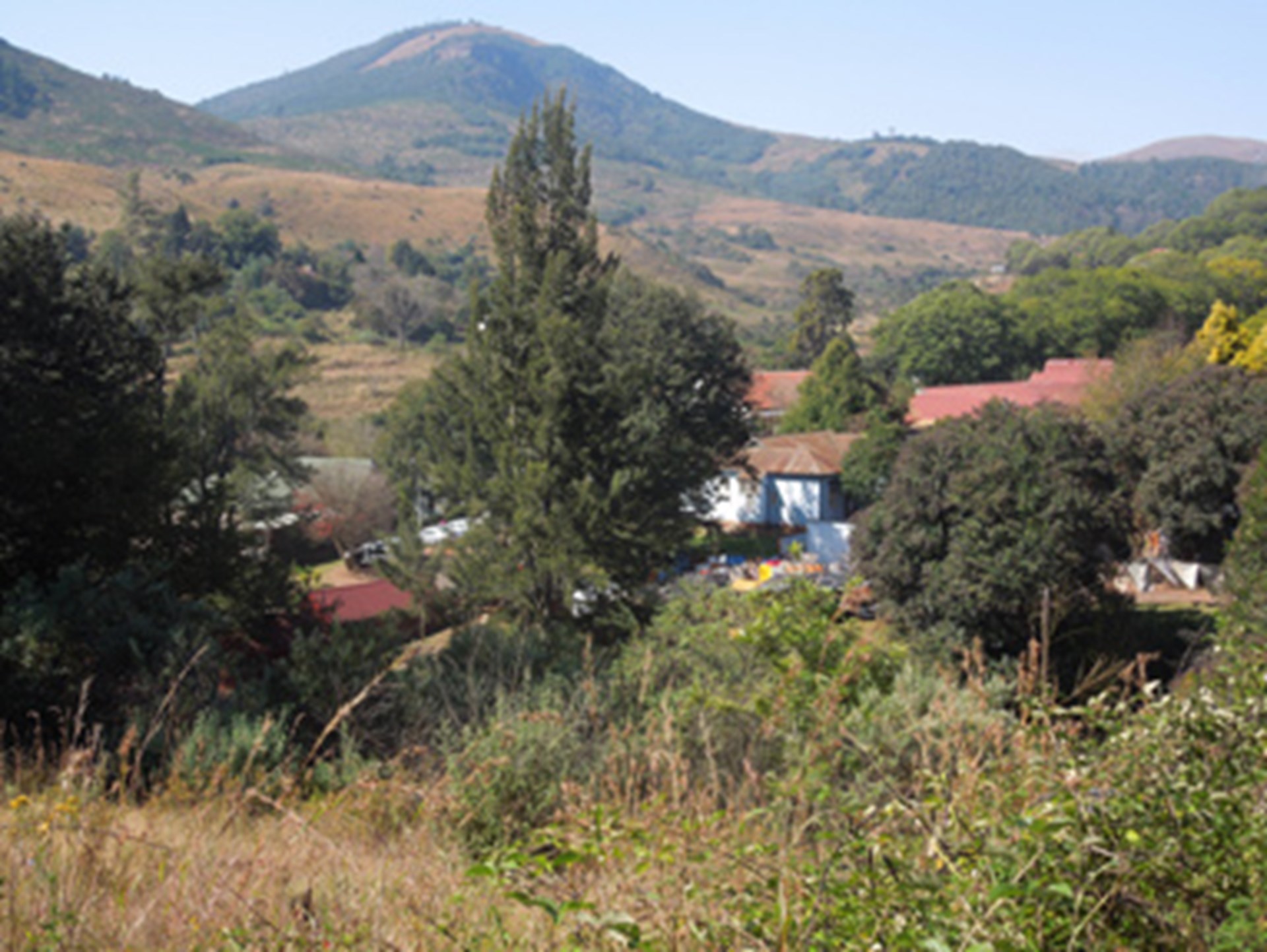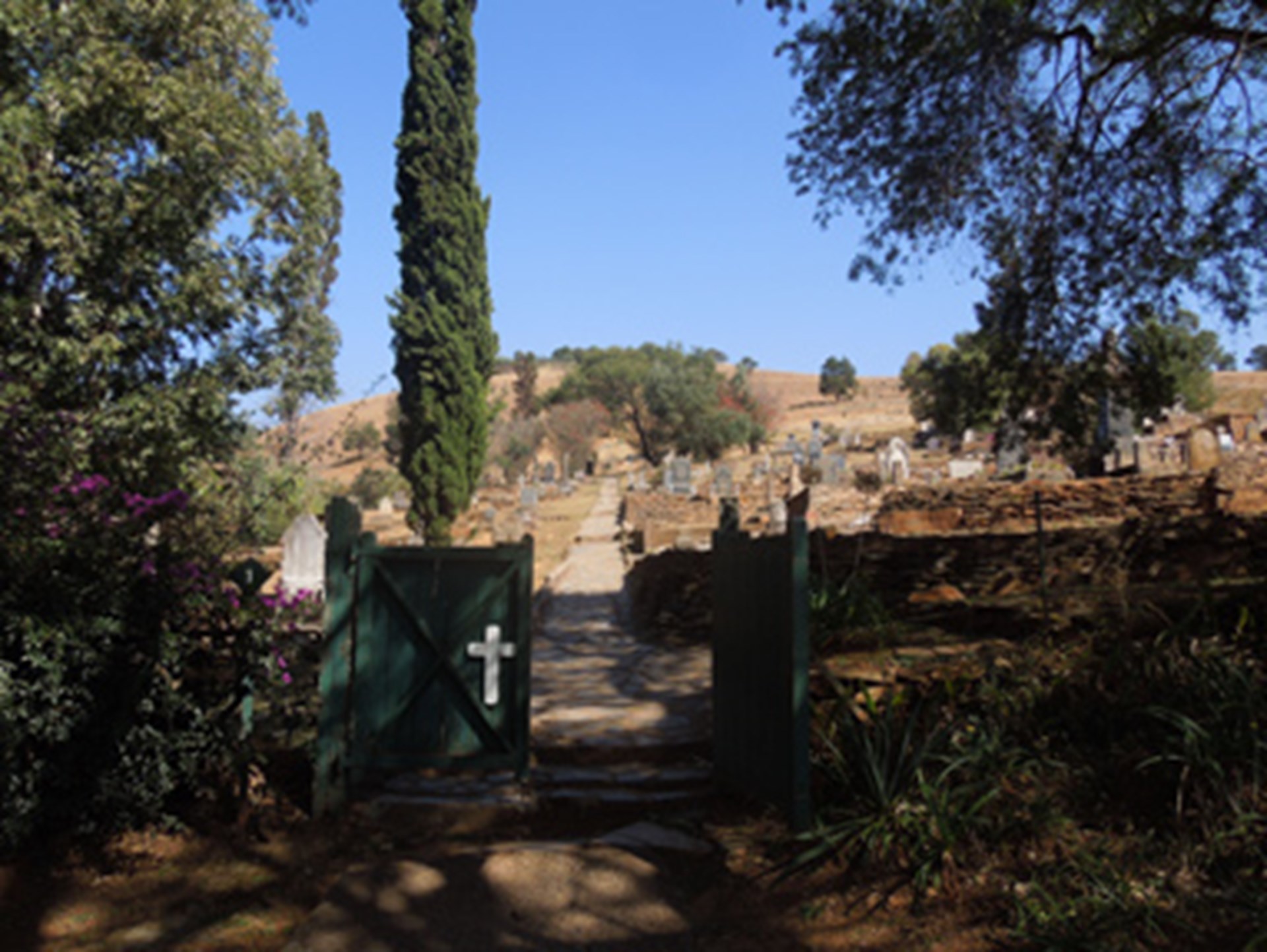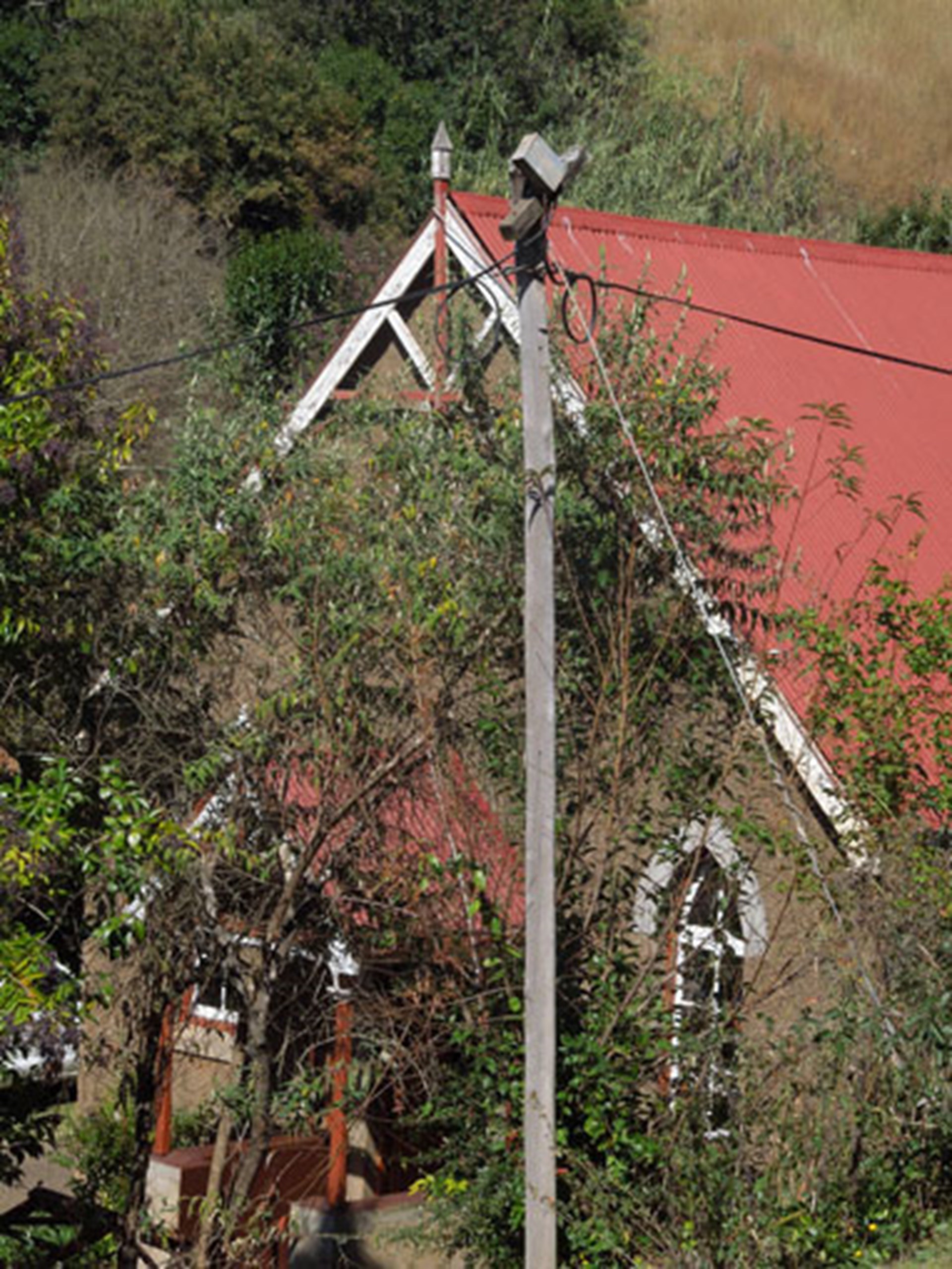 So regarding this tourist destination I have good news and there is bad news. The good news is I made it to the loo in time thank daffodils and although there has been some negative news sparking about the future of Pilgrims Rest, it's still a wonderful place to visit and explore. The bad news is it does seem a little run down and slightly neglected but I think through everything it still deserves our support to keep up the economic eco-system of this tiny town. We all go through our challenges and bad times and I think this place is just going through its own challenges and I'm sure through everything it will pull through and still be a great place to visit on the Panorama Route.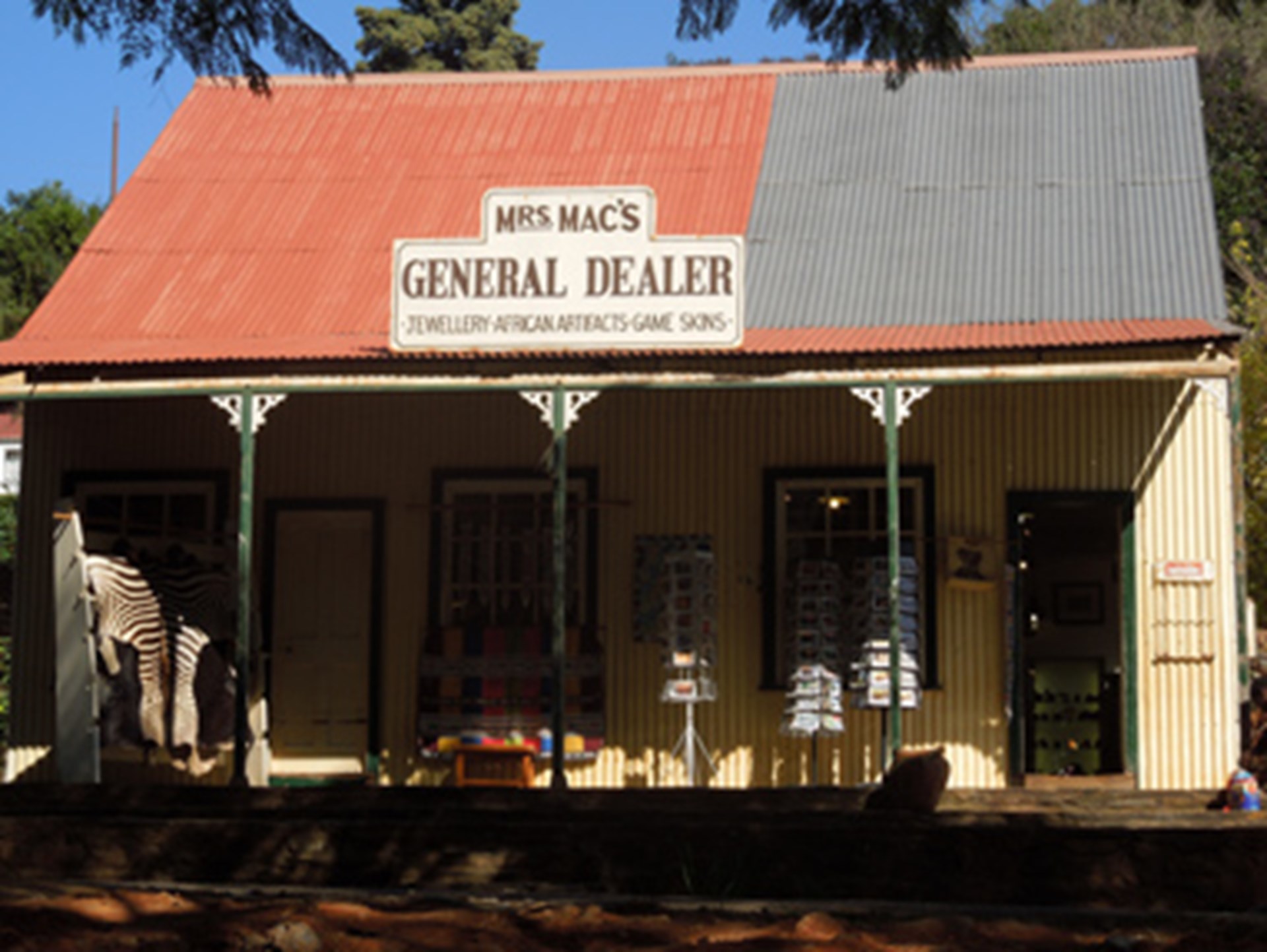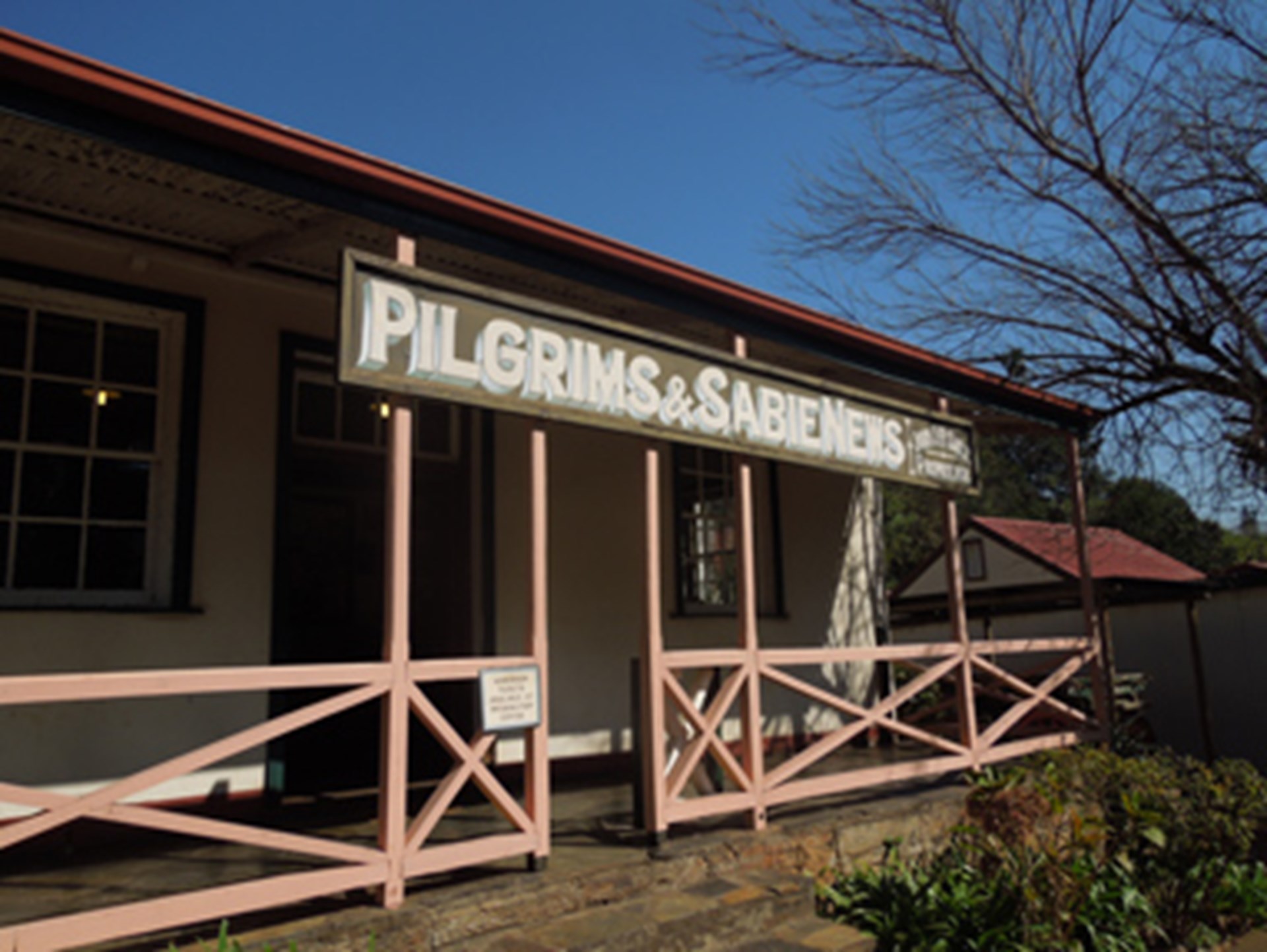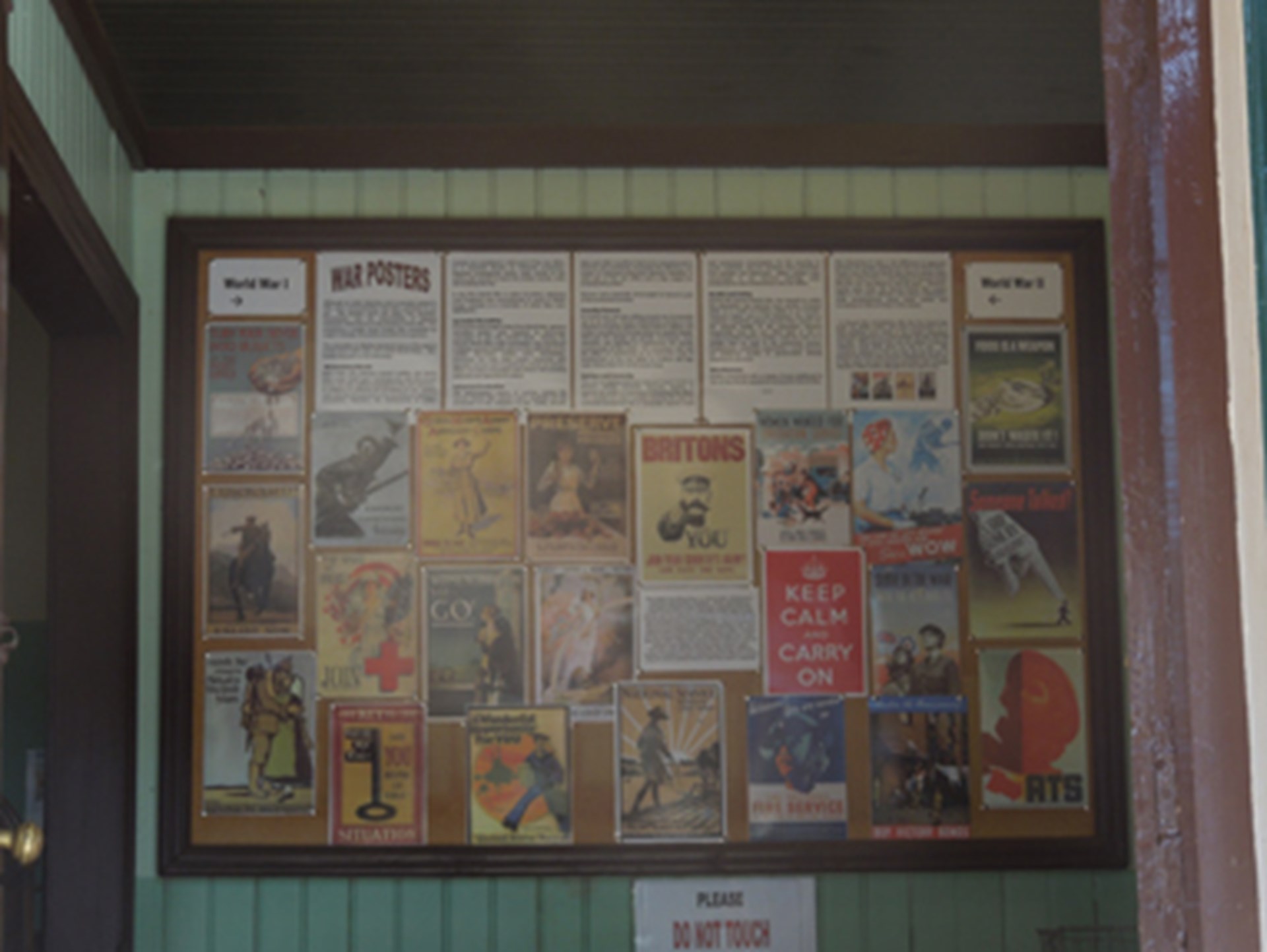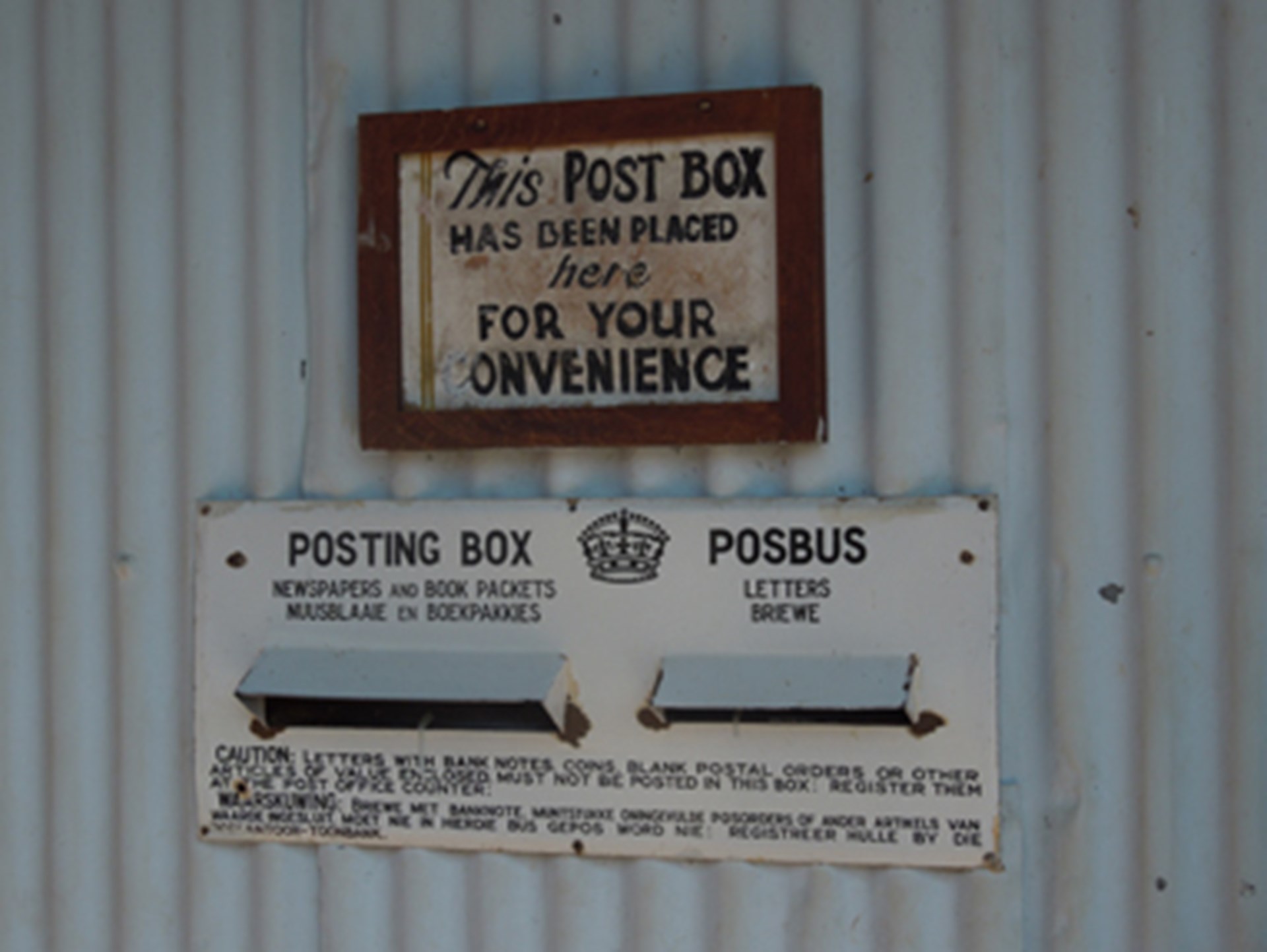 After having my car washed in the parking lot I made my way past 'The Diggings' to head towards my next destination... the Mac- Mac Falls. Now I have this travel on roads theory... if you happen to come across an interesting location whilst travelling towards your targeted destination, always explore because you never know it could be an undiscovered treasure not on the map. Such a seemingly place was a 'Jock of the Bushveld' monument. Satisfying my curiosity, I drove up a little dirt road expecting to see a dog looking sculpture of some sorts and there was just this odd looking concrete circle thingy. I asked some inhabitants above the road where this amazing monument was situated and the manly being described to me how to turn around and go back to the concrete circular thingy. I accepted that this could indeed be the famous monument and to be honest I felt a little disappointed. What did it all mean? There was a wheel and names but I really didn't understand the significance of this monument. Now here comes a travel tip of mine... if you ever come across a monument that seems 'uninteresting', take photos and research it when you return to a computerized piece of machinery. You will most often find out the most remarkable story about that particular location. In my case this location was apparently the very place where Percy Fitzpatrick reached a turnaround in his life. He rescued an abandoned wagon and oxen that was trapped in a flood and was heading towards the Mac- Mac Falls. It is said that the man whose wagon had been saved introduced Fitzpatrick to another man who gave him his first job. Every aspect of this memorial has significance from the floor being an actual map illustrating the old transport route to the names that represent some of the famous transport riders and diggers of the time. Just goes to show... never judge a monument by its cracks because underneath may be an entire story to be told.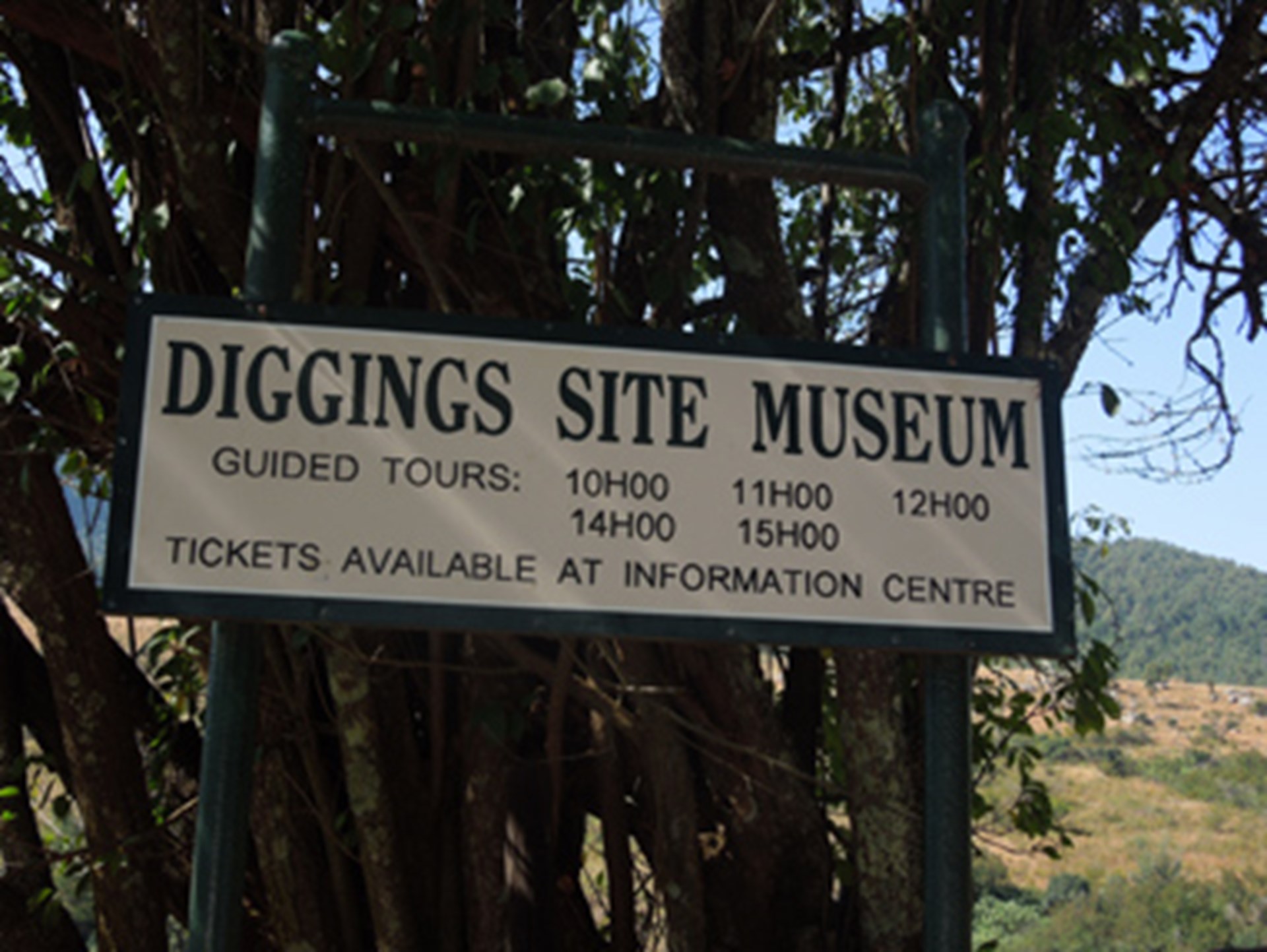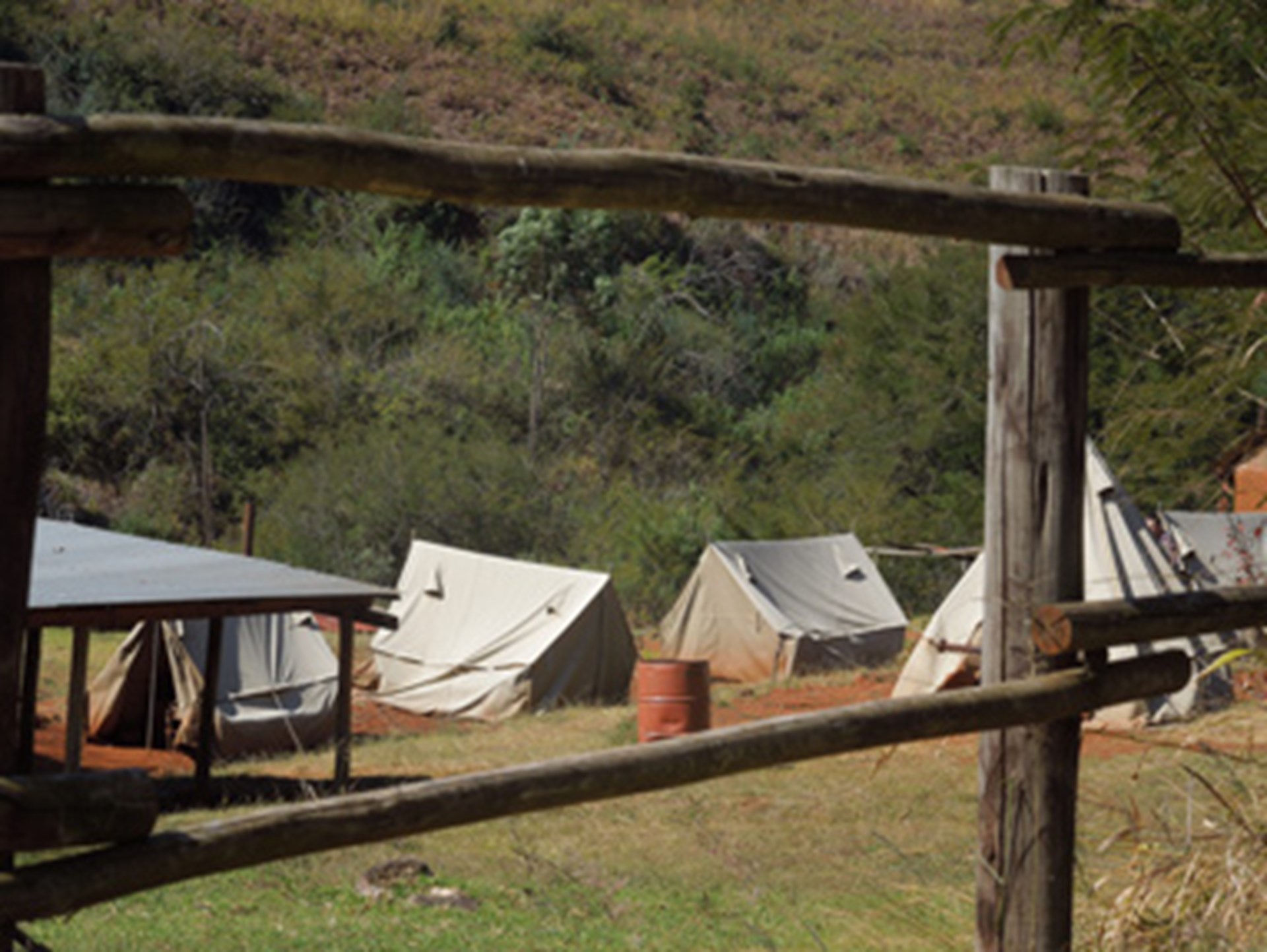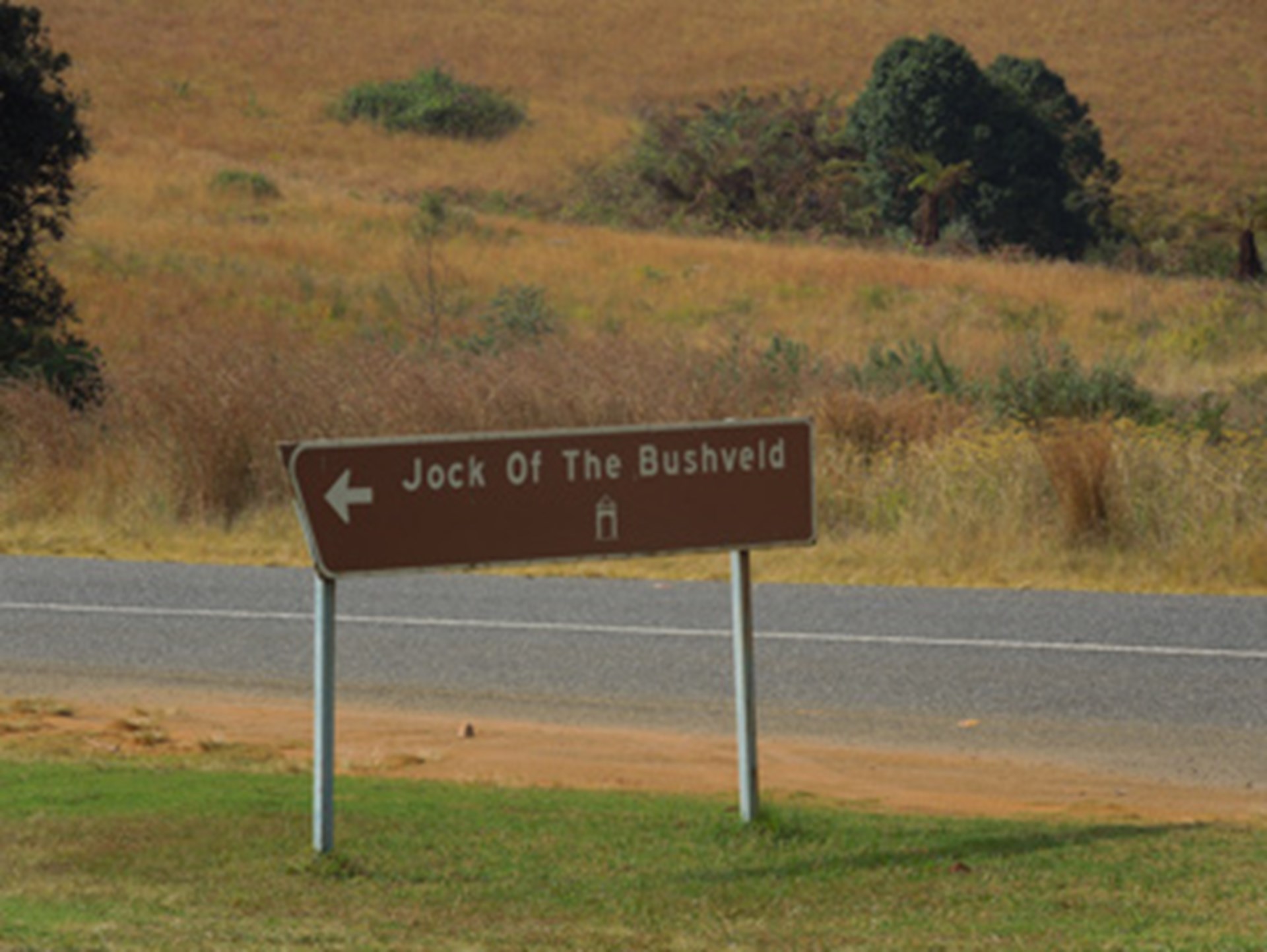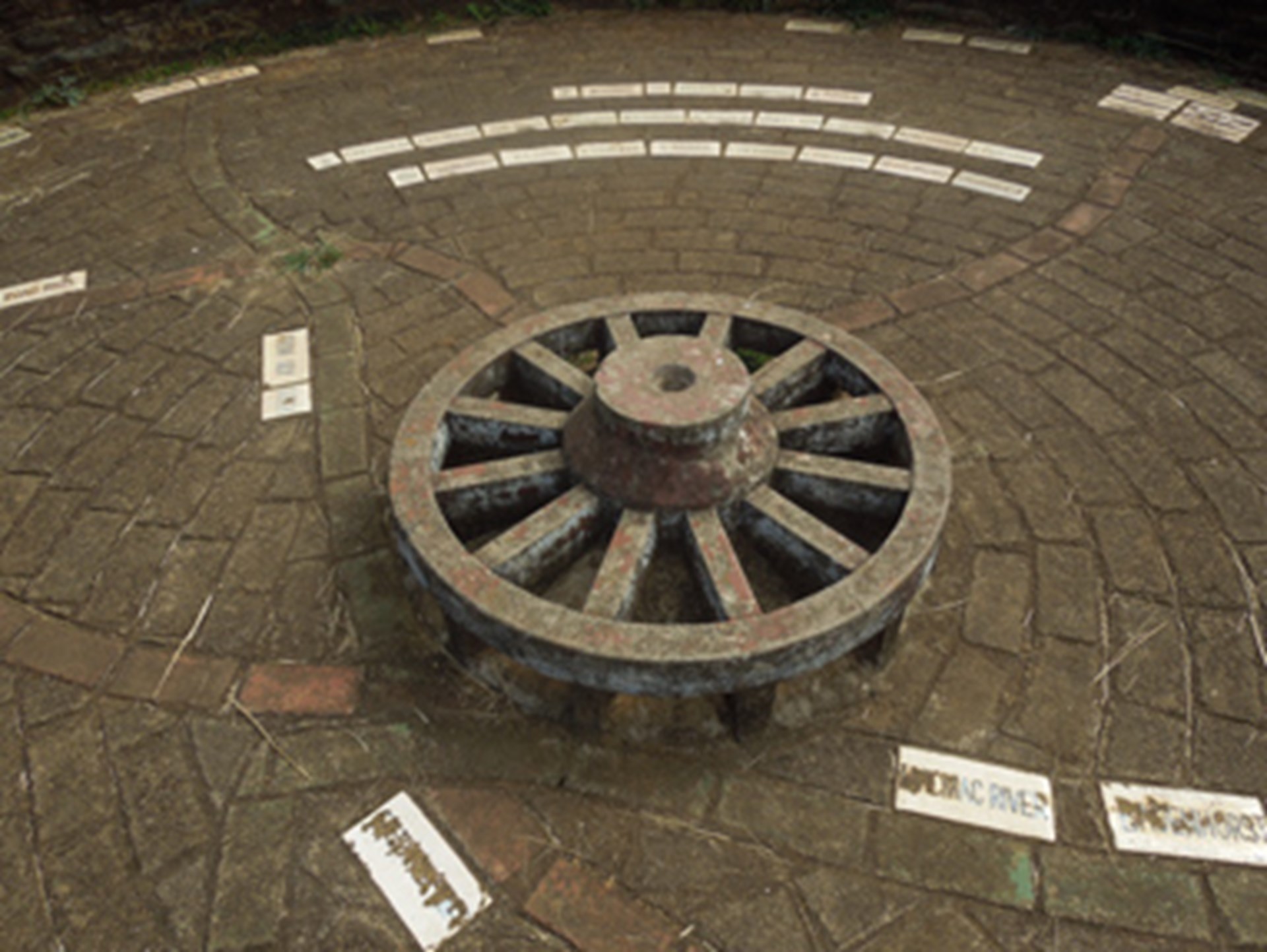 The Mac- Mac Falls is spectacular and worth the short hike down to the overlooking ledge. I love looking at waterfalls but I have a little hindrance when it comes to anything that involves height. To get a good photo of this waterfall would require me to step onto a platform that shows off the 70m drop. I started wondering how many people step onto that ledge each day and could the moment that my feet touch the platform be the very second that it decides to give way? I immediately started scouting for potential plants or branches I could grip should such an incidence of rumble tumble down the hill occur. After my momentary silly thought process I stepped onto the very secure ledge and overlooked a picturesque veil of water.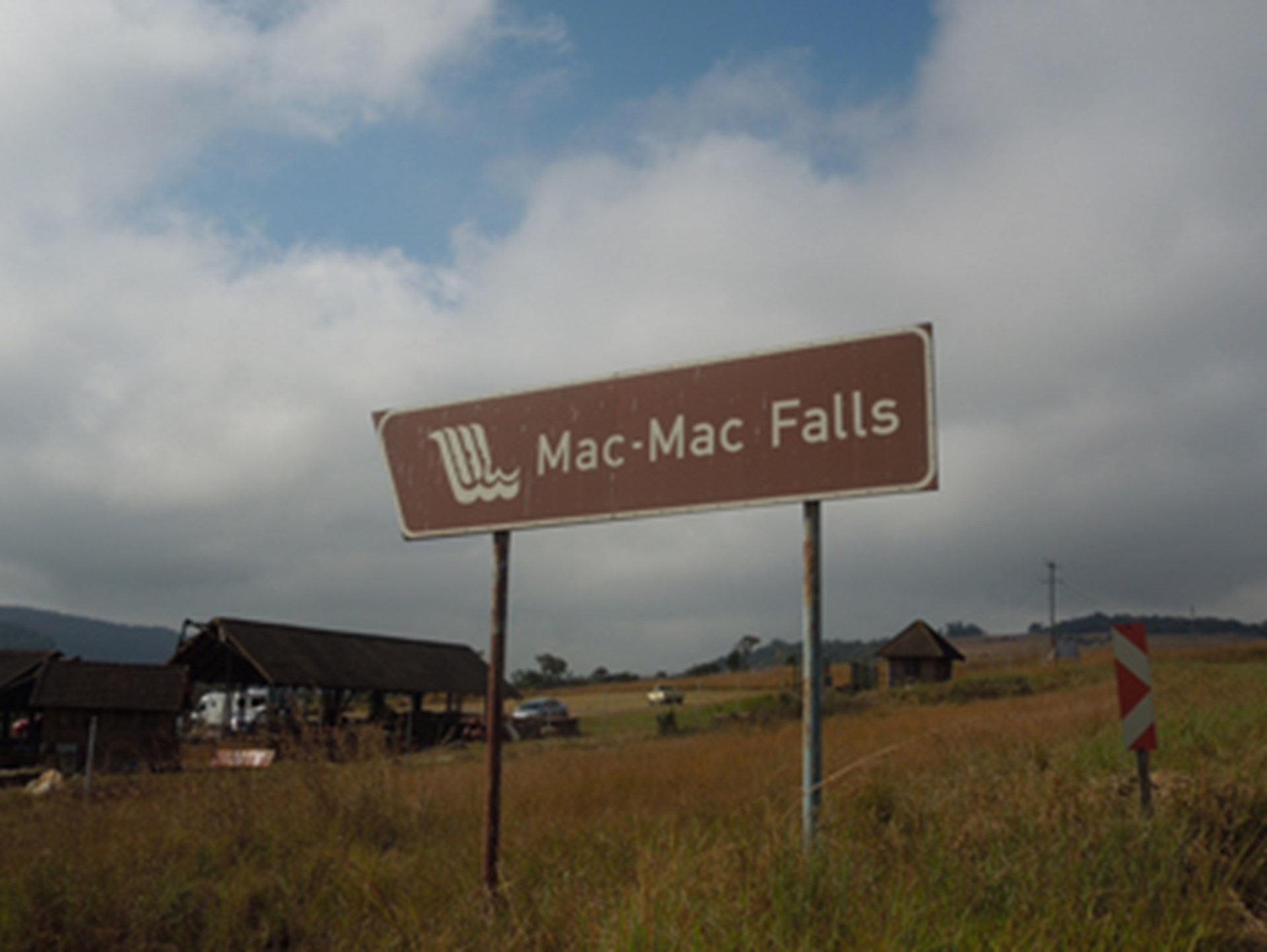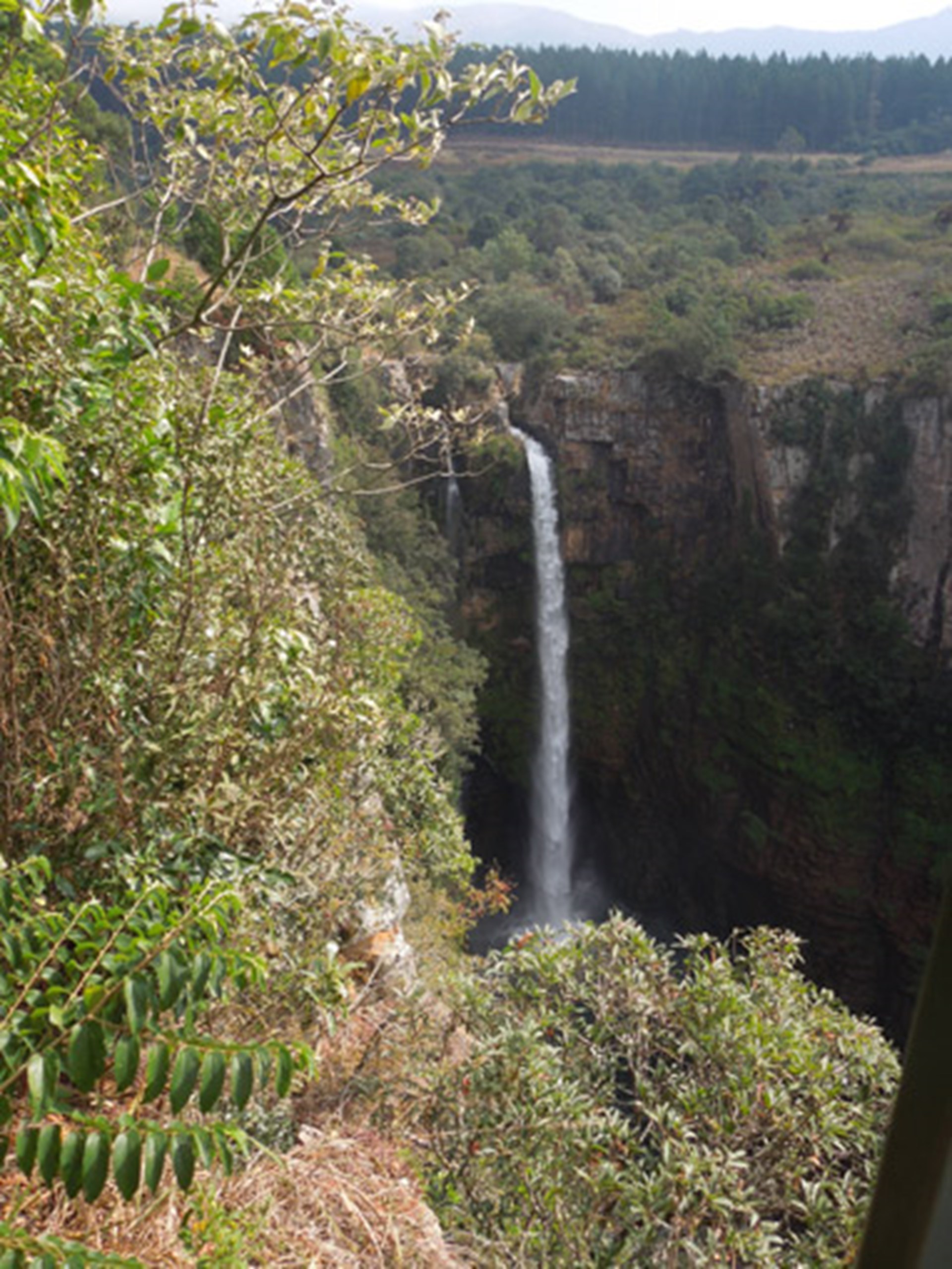 This area is well known for their forestry and I had a photo taken of myself with small pine trees on a 'Sabie Plantation' so that I could come back and see how the trees have grown.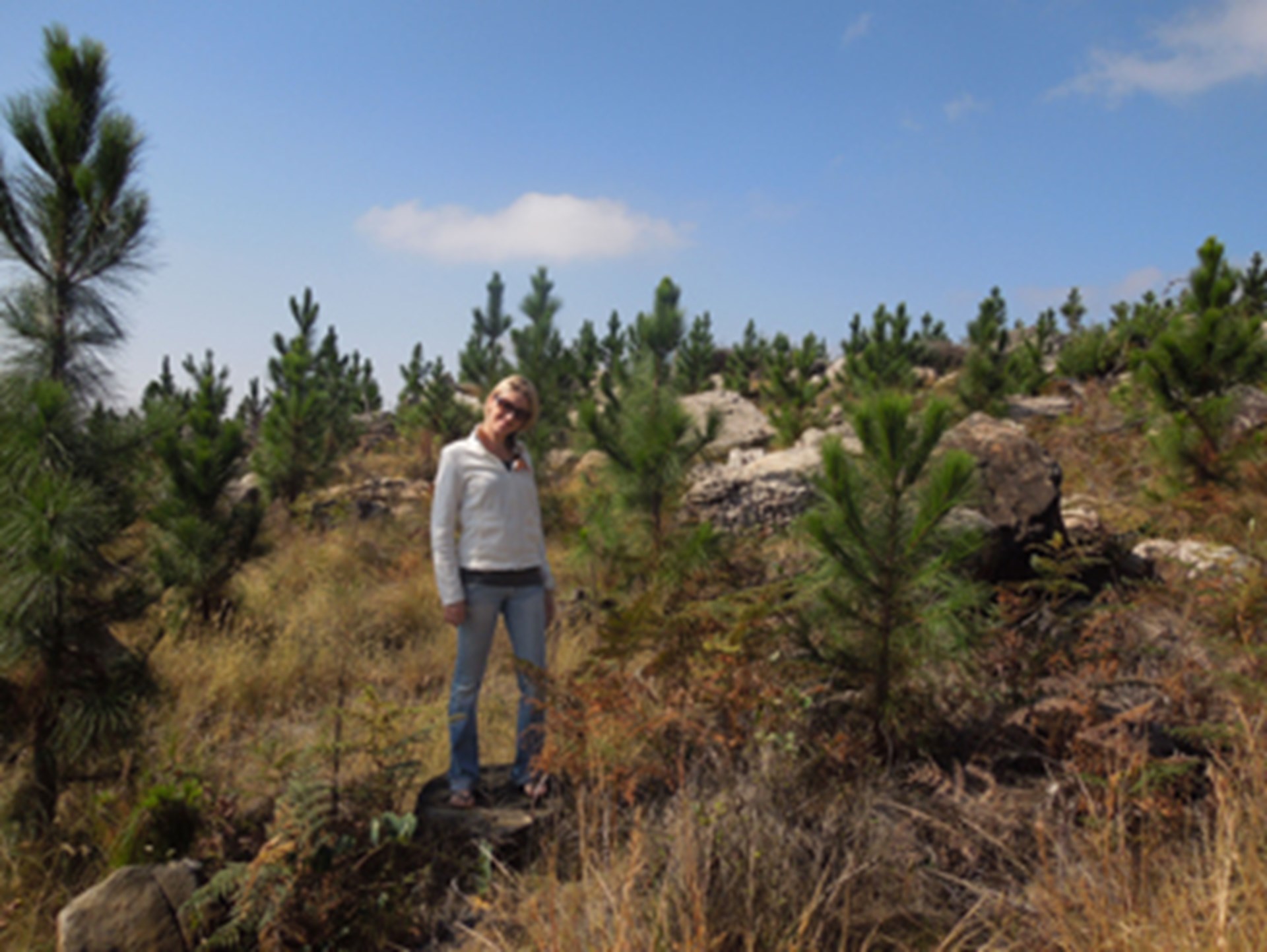 My final stop for this mission was the 'Sudwala Caves' which is said to be the oldest known caves in the world. Walking up the steep stairs I was confronted with an entrance that looked like something that belonged in a 'Batman' movie or the entrance to 'The Adams Family' residence. After coming to terms that I was about to enter Horseshoe bats living quarters, I quickly bought myself a packet of 'Niknaks' and sat quietly, nervously crunching on the yellow stick potato thingy's. I've been in many caves but never a cave on this magnitude of size... it was huge! Walking through the corridors the tour guide gave us some background on how the caves used to be a shelter or fort for some of the Swazis. The heir to the thrones brother, Somquba was hiding out during a battle over the throne and apparently many fights occurred at the entrance to the cave. Everyone lived in the cave including the cattle and what amazed me is how these people lived in little to no privacy and with such limited light. Where did they go to the loo and surely any noise must have naturally echoed through the caves? What happened if someone was let's say full of gas and needed to let it out? I could just imagine how a woman would have little dignity left living in such an environment... I know I would!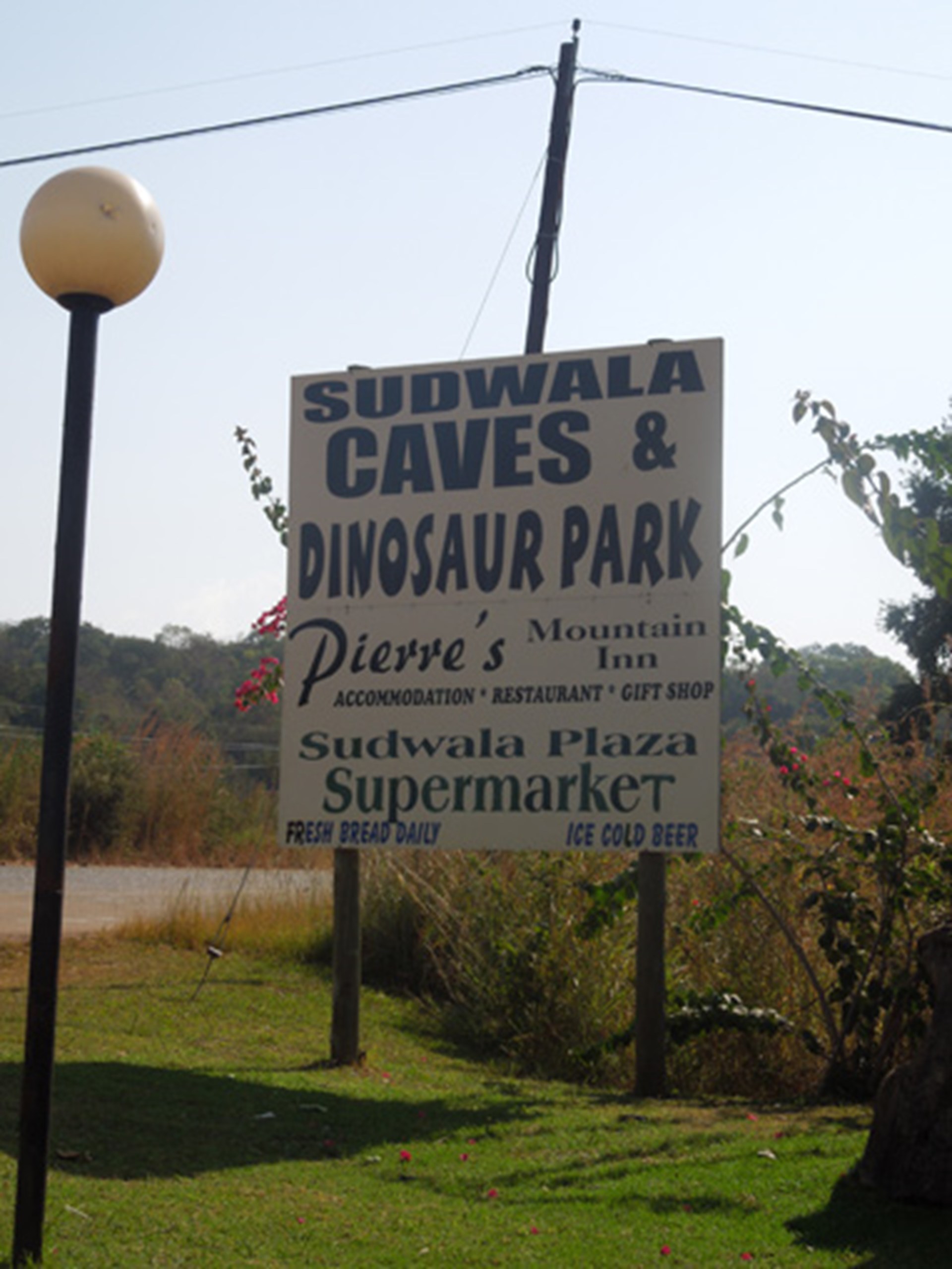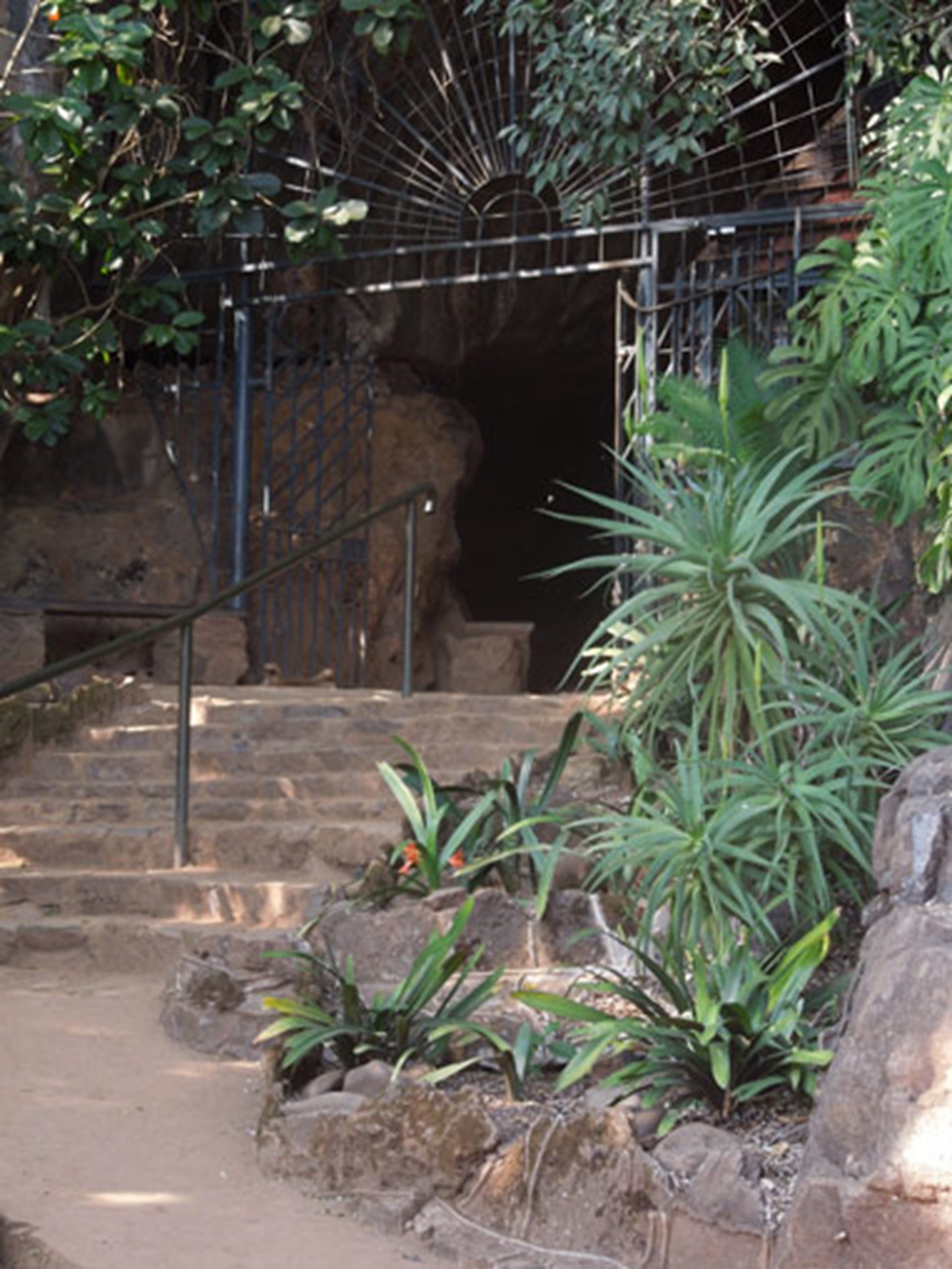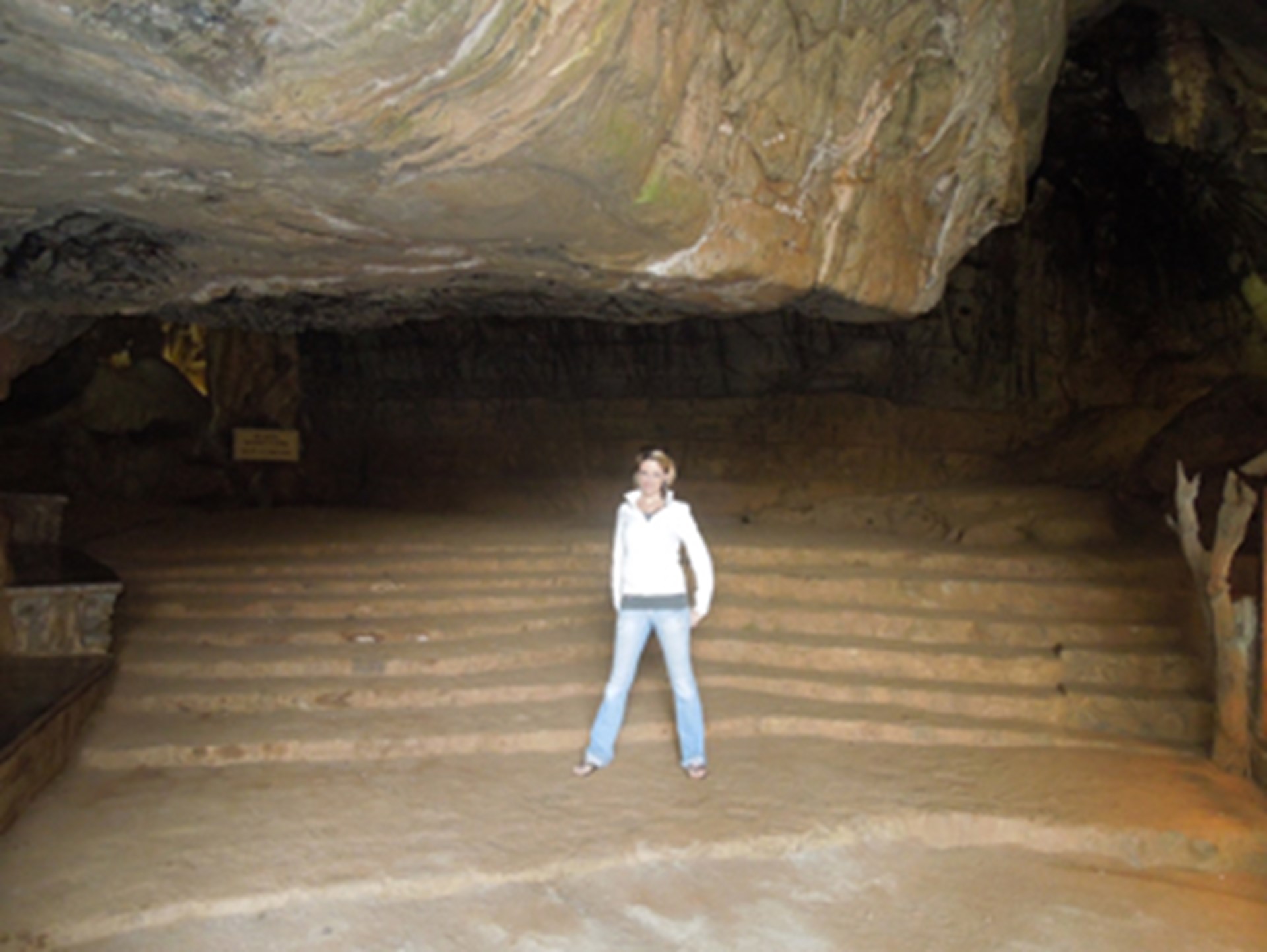 I continued on my journey into the earth and was astounded by the remarkable formations, flow stones, stalactites and stalagmites. (~Little MMI's attempt at trying to sound all cave'y~). I entered 'The Amphitheatre' which is this big chamber measuring 70m in diameter, is known to have brilliant acoustics and has hosted some famous singers and choirs.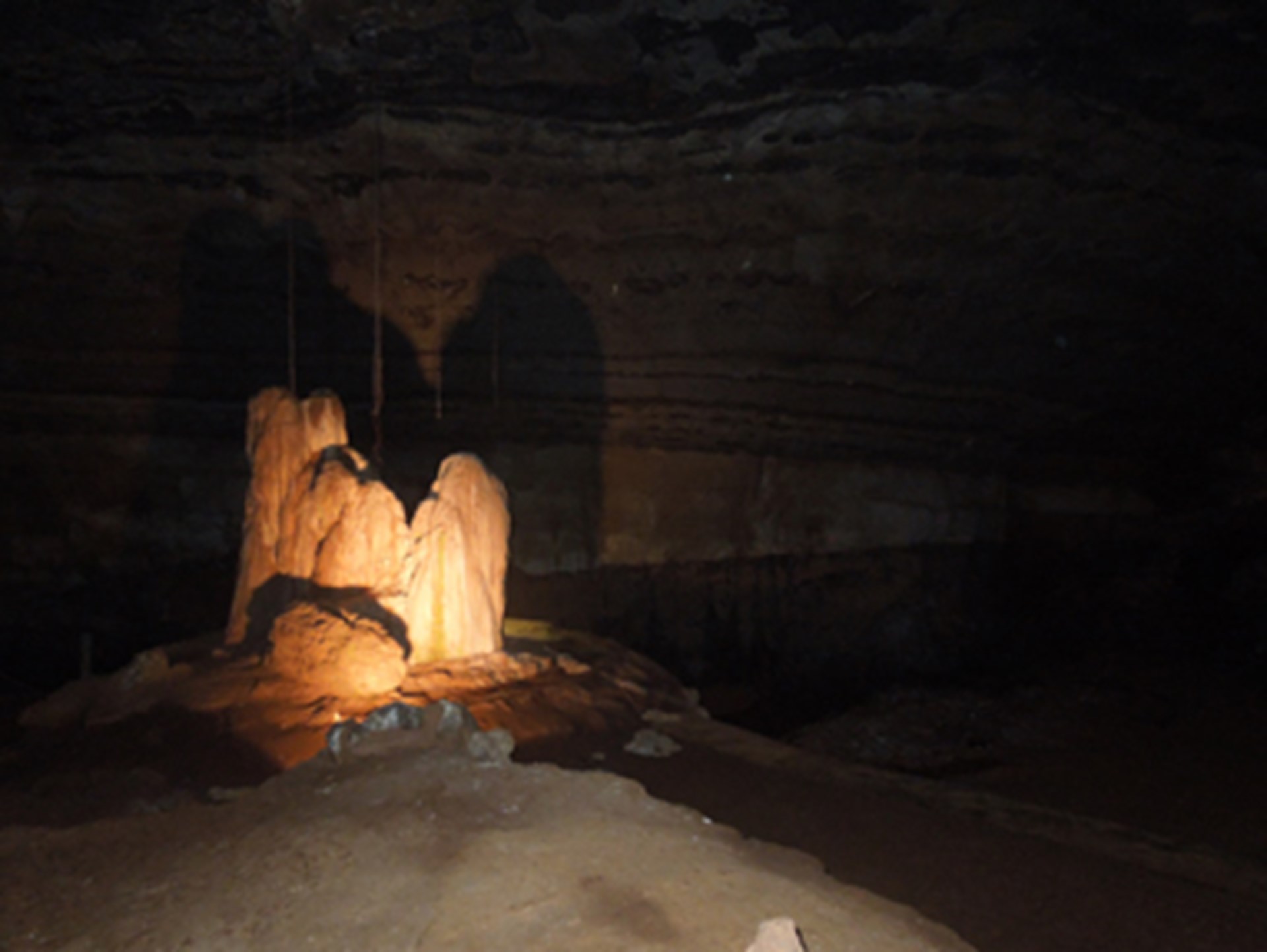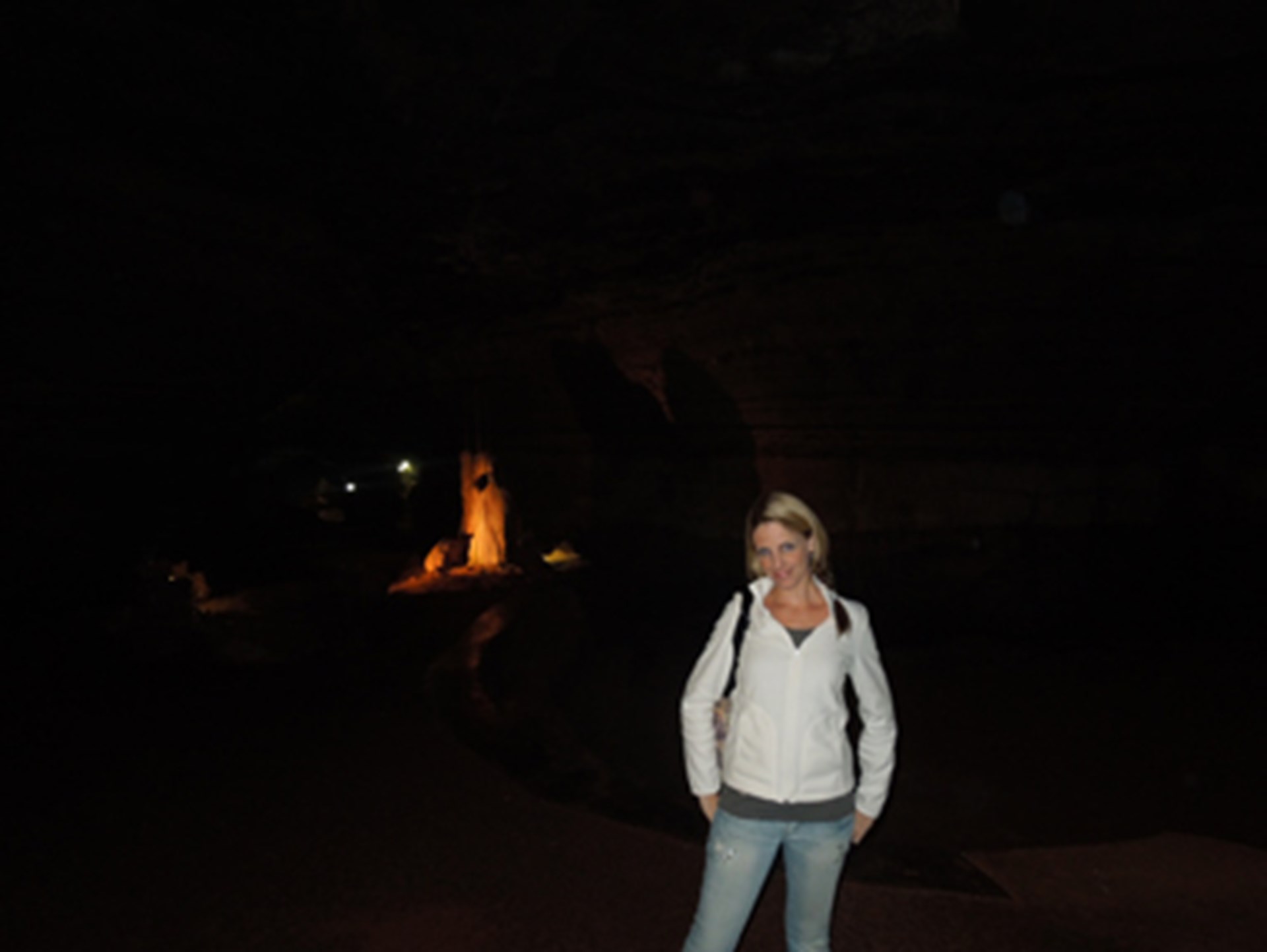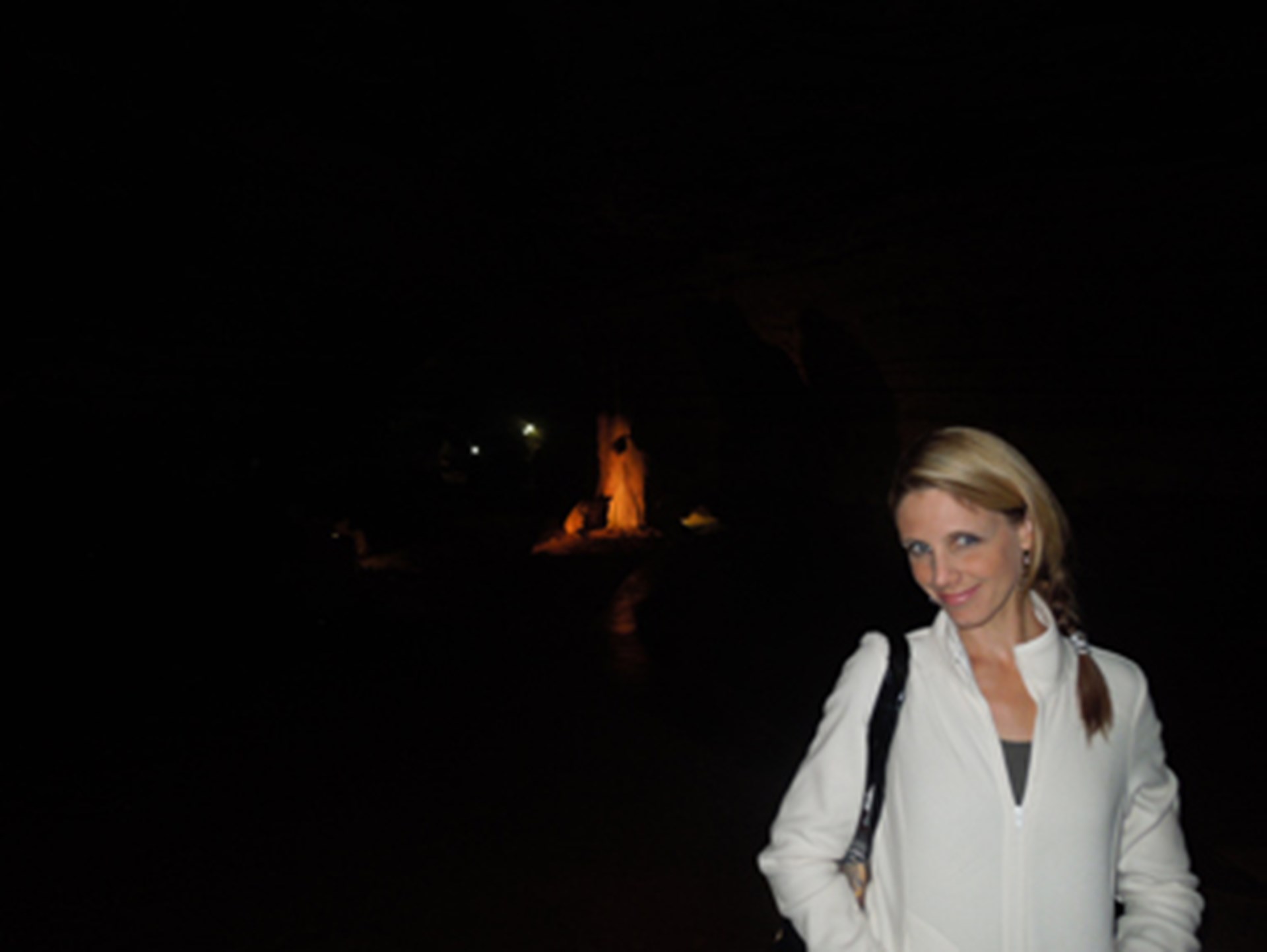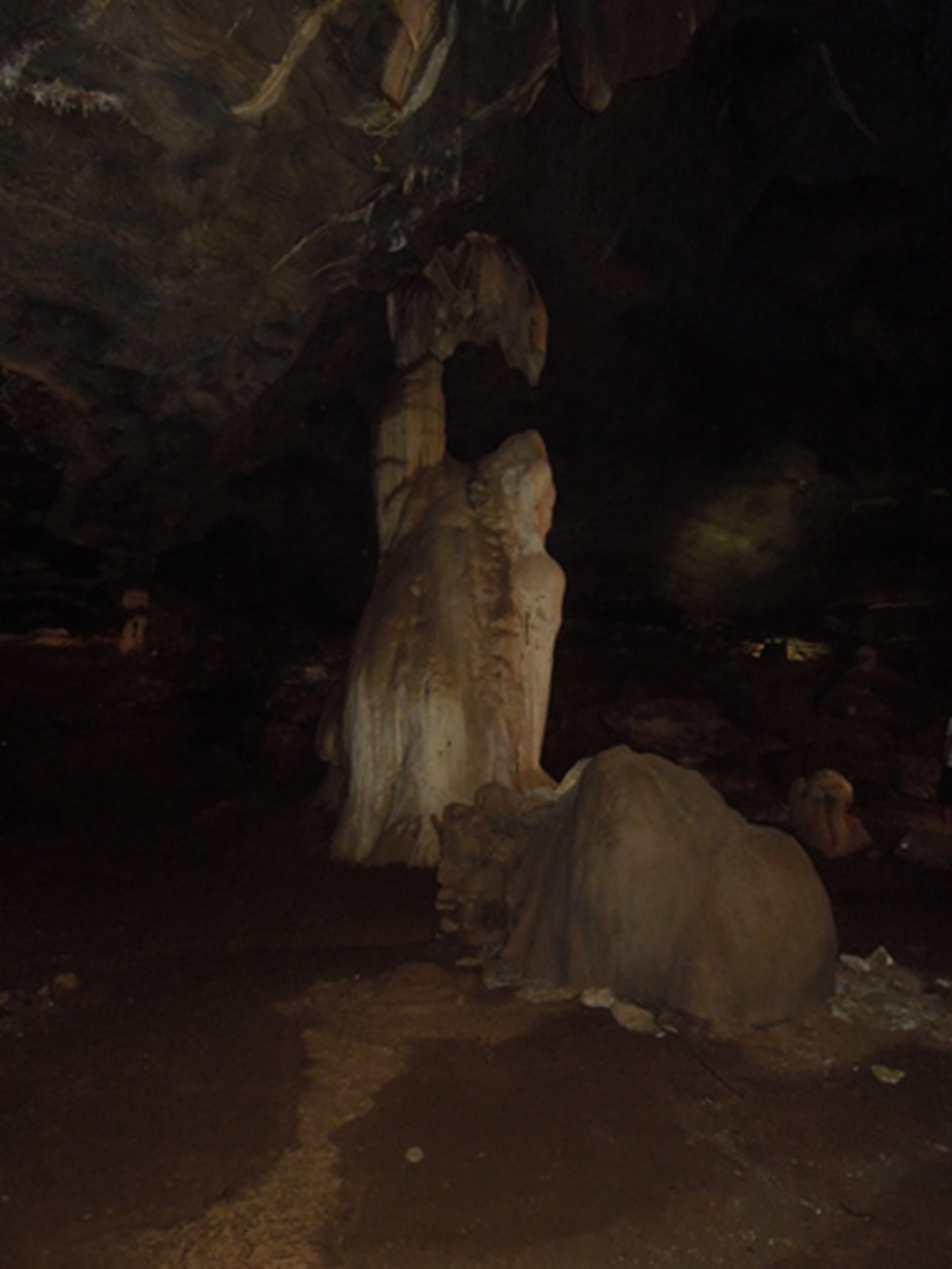 There is a rumour that the Kruger Millions is buried here and people have tried digging for it with no success in finding it. They did however discover Black Gold which is bat guano or otherwise known as bat poop used as a fertilizer as well as an African delicacy.
I took a walk into 'Fairyland' and almost slipped on my buttocks whilst gliding on the smooth floor with my flip flops. Note to Self: Don't explore caves in flip flops... it could result in muddy buttocks!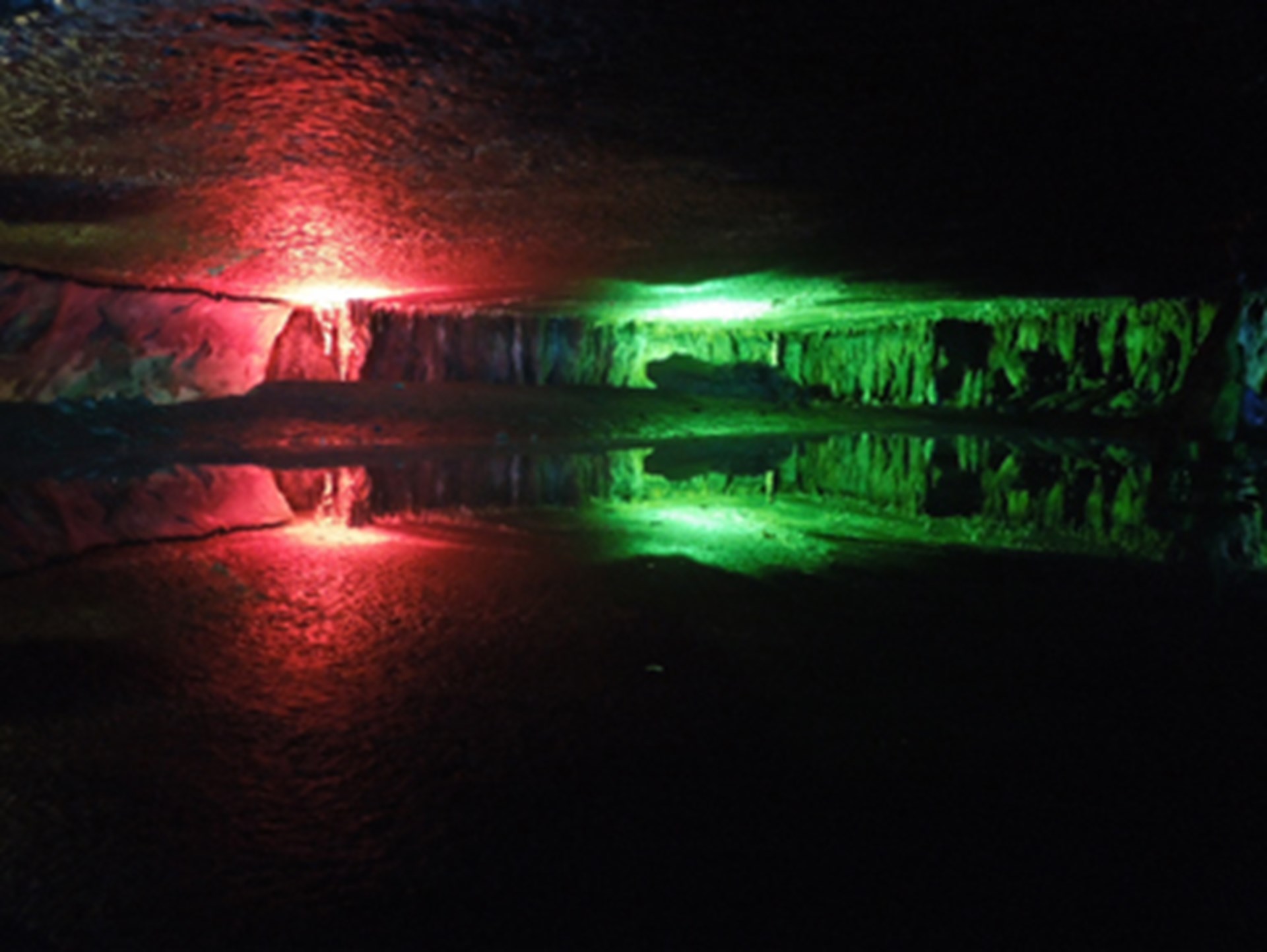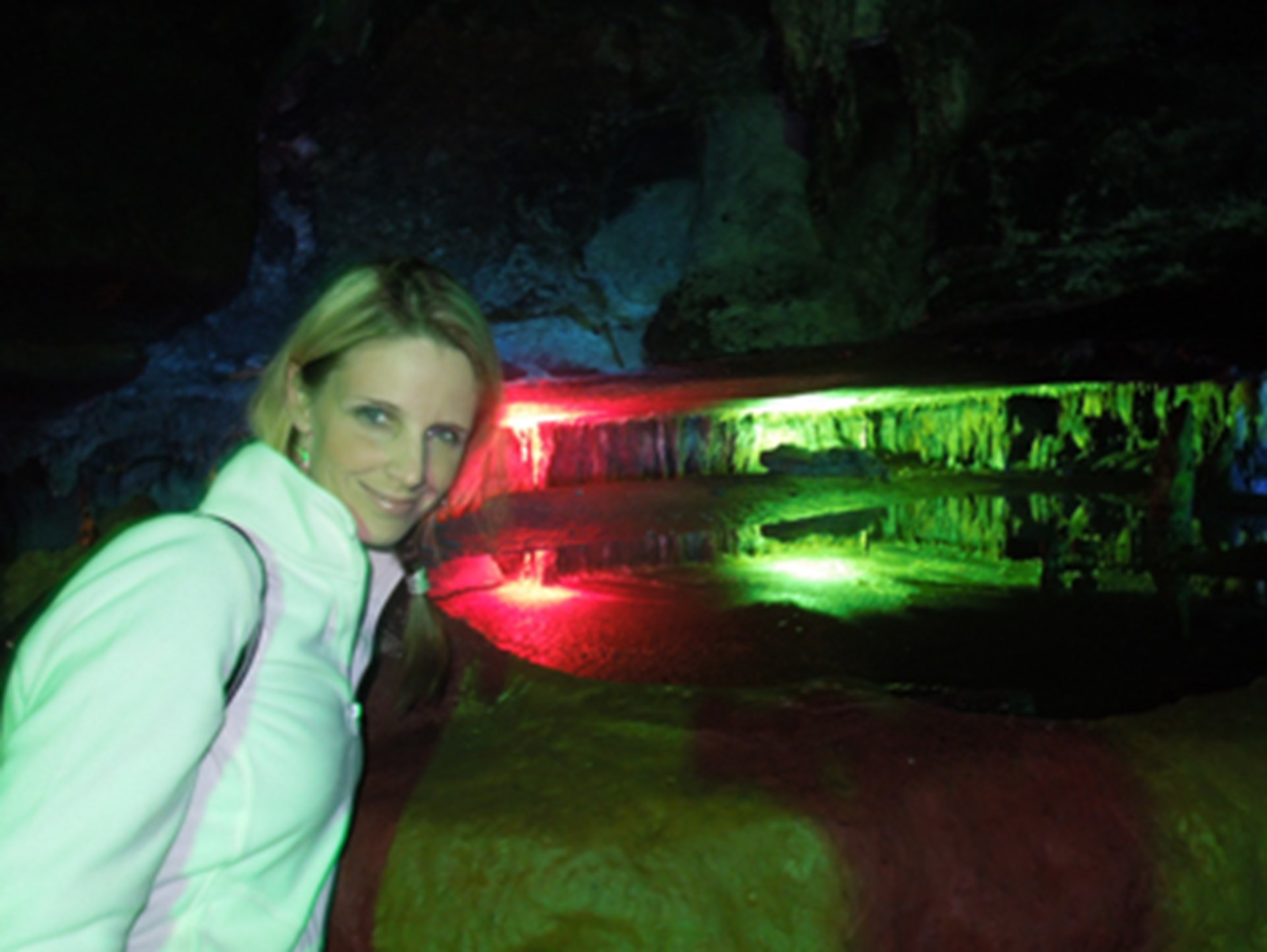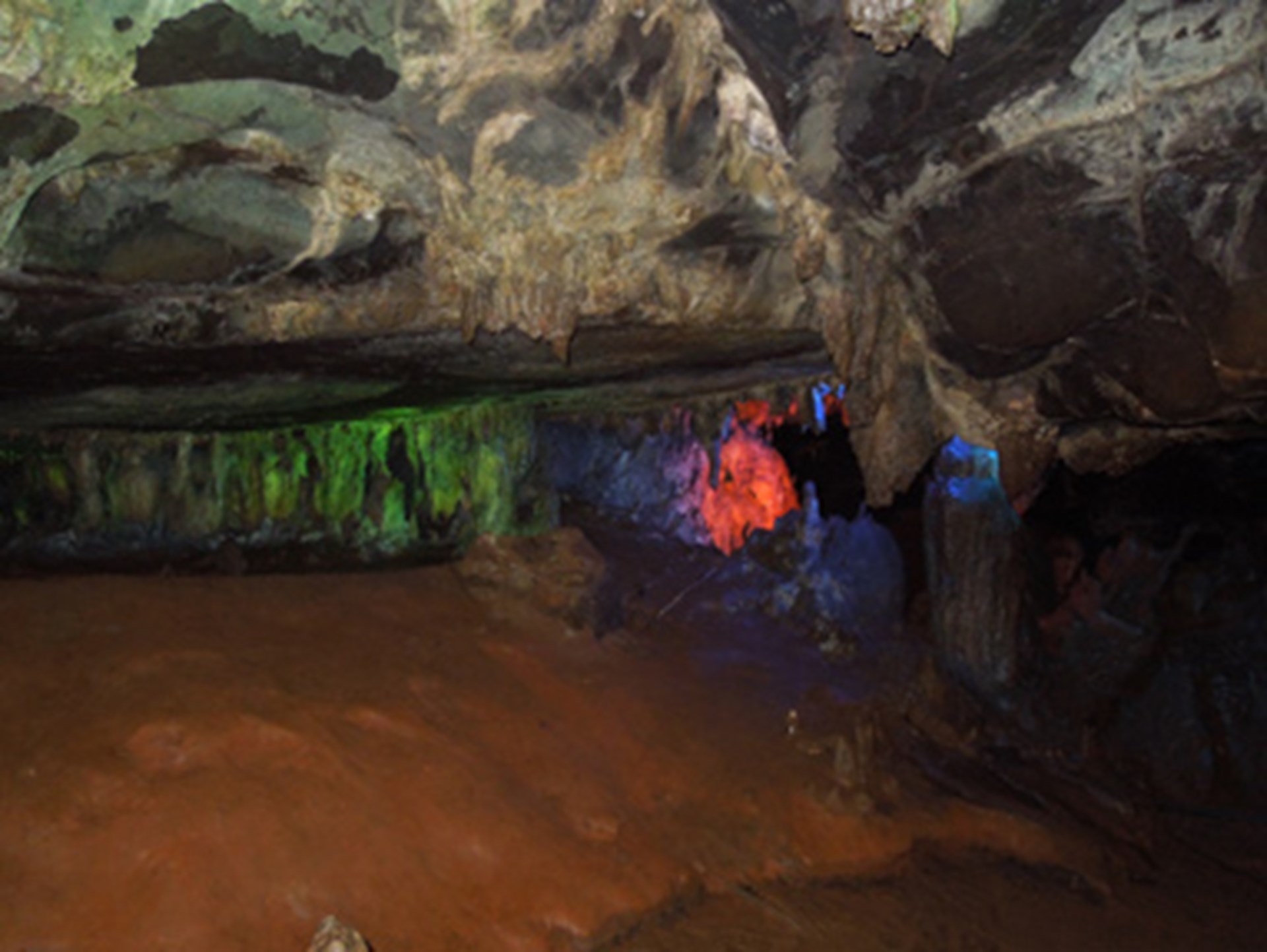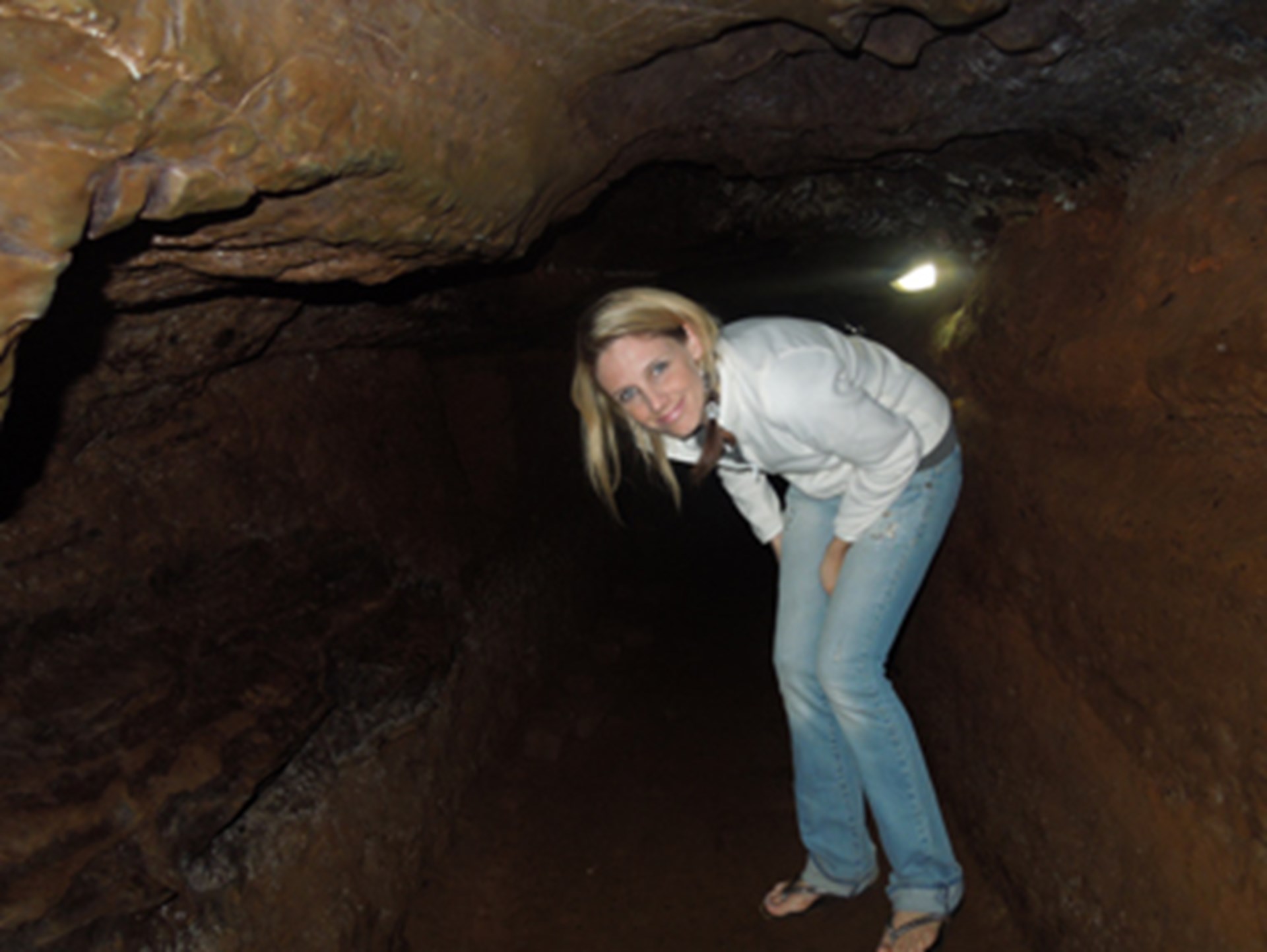 At the end I observed the display that showed an entire map of the cave as well as Early Stone Age tools showing that these caves had a long history behind it.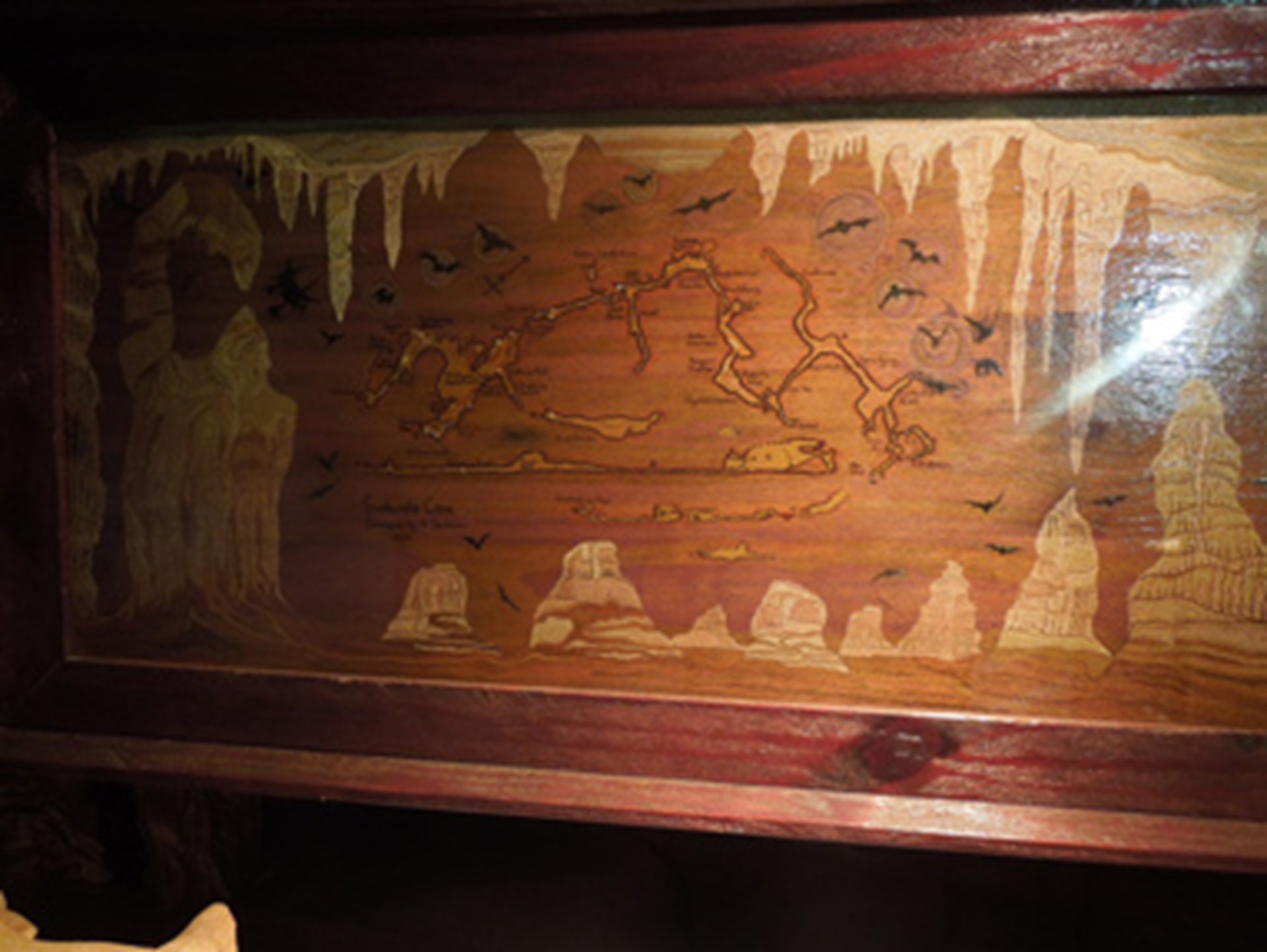 Walking out I noticed a very peculiar sighting... a Fish Spa. The closer I got the more evident it became that this was a place where people could get their dirty feet washed by ignorant fish. Well now I was amused and flabbergasted that people would actually let poor little naive fish that if slightly more intelligent would know that they are resorted to cleaning people's silly, mucky feet. If there was ever an animal abuse group to start here was a good start. Save the Spa Fish! Hehe! I have heard that it can be very therapeutic but definitely not something I was going to try;)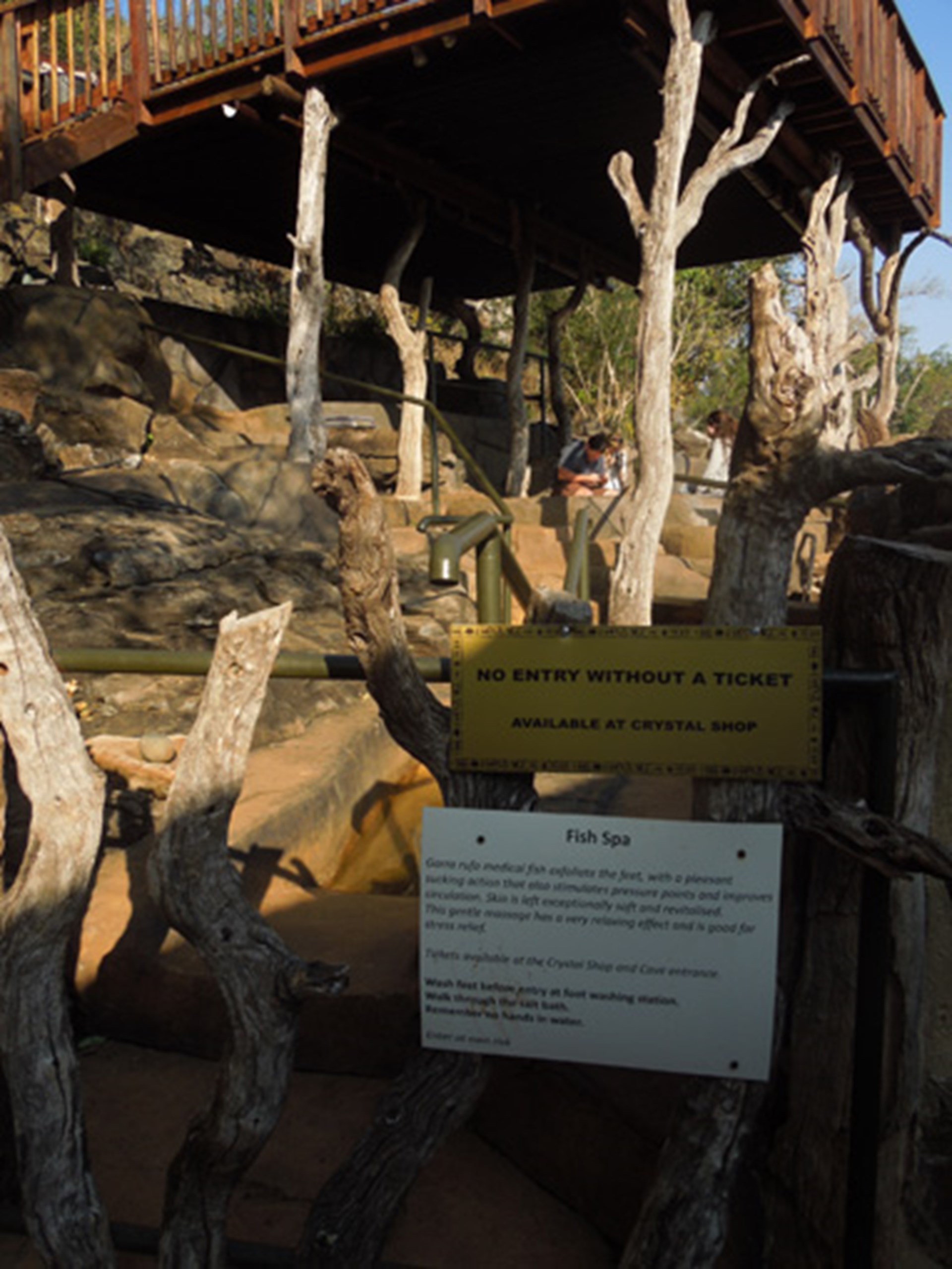 Until Next Time... keep creating memories;)
Little MMI
http://www.pilgrims-rest.co.za