"It takes an extremely special person to take on the job of saving lives and I can imagine it has its ups and its heartbreaking moments as well."
I believe conquering little ambitions adds such flavour in life and sitting in a lifeguard tower gazing over the ocean has been one of mine. I don't know what it is but perhaps the beach lifeguard dwellings remind me of tree houses and forts I used to build as a child.
Lifeguard houses have been important entities on beaches all over the world providing lifeguards a sanctuary to be seated and to be lifted high above the ocean to scout for any potential dangers or rescue requirements. To the swimmers of the salty H2O, lifeguard houses have been the beacons or markers to help locate where towels were placed and they've aided in giving people a sense of safety knowing someone is watching their backs.
Arriving at Melkbos beach in Cape Town, I just stood for a moment and took in all the scenery. The sun gleaming off the waves, surfers striding in all their gear and the white sand inviting me to get my feet dirty... being in this environment is always my ultimate unwinding moment.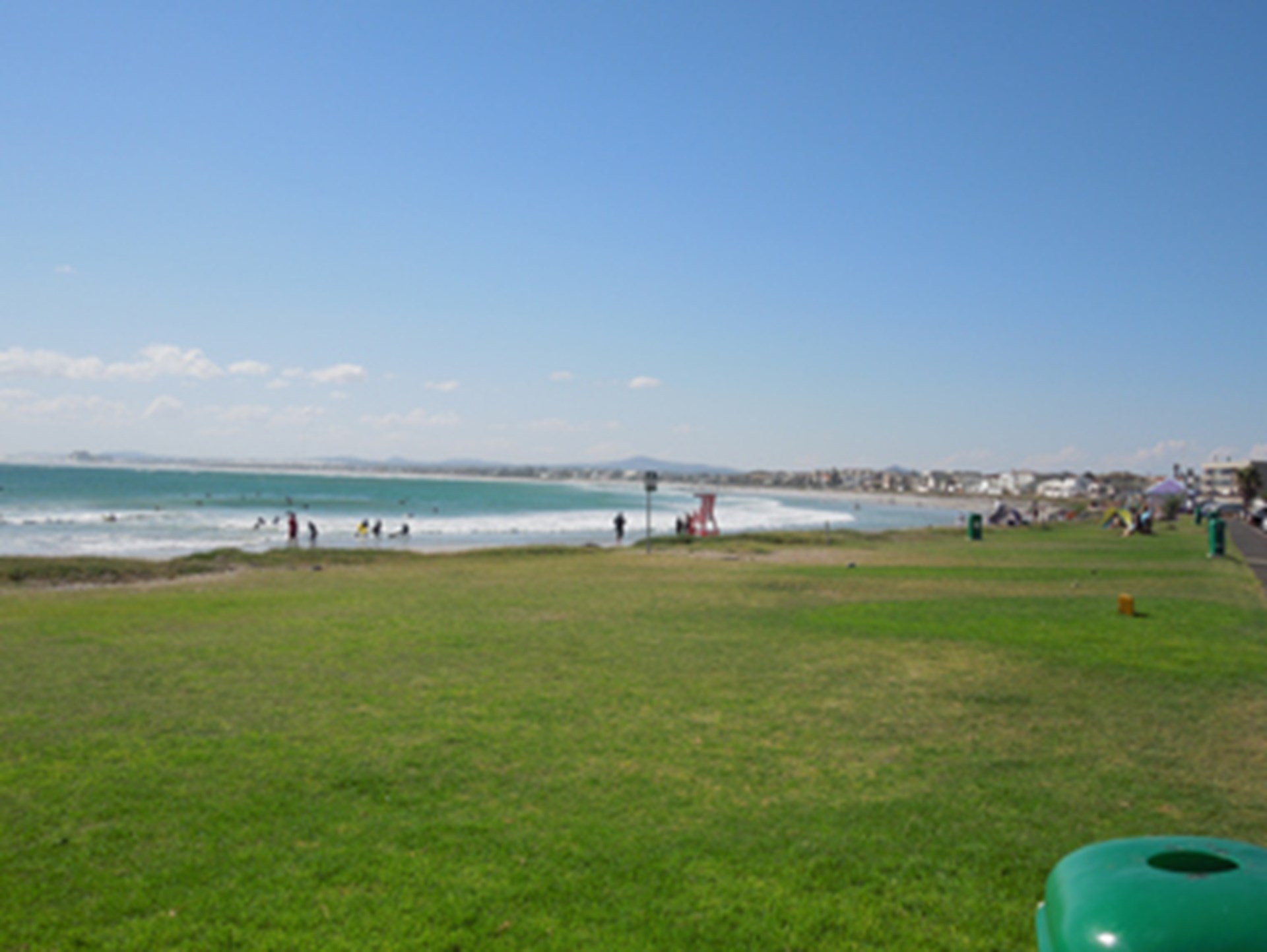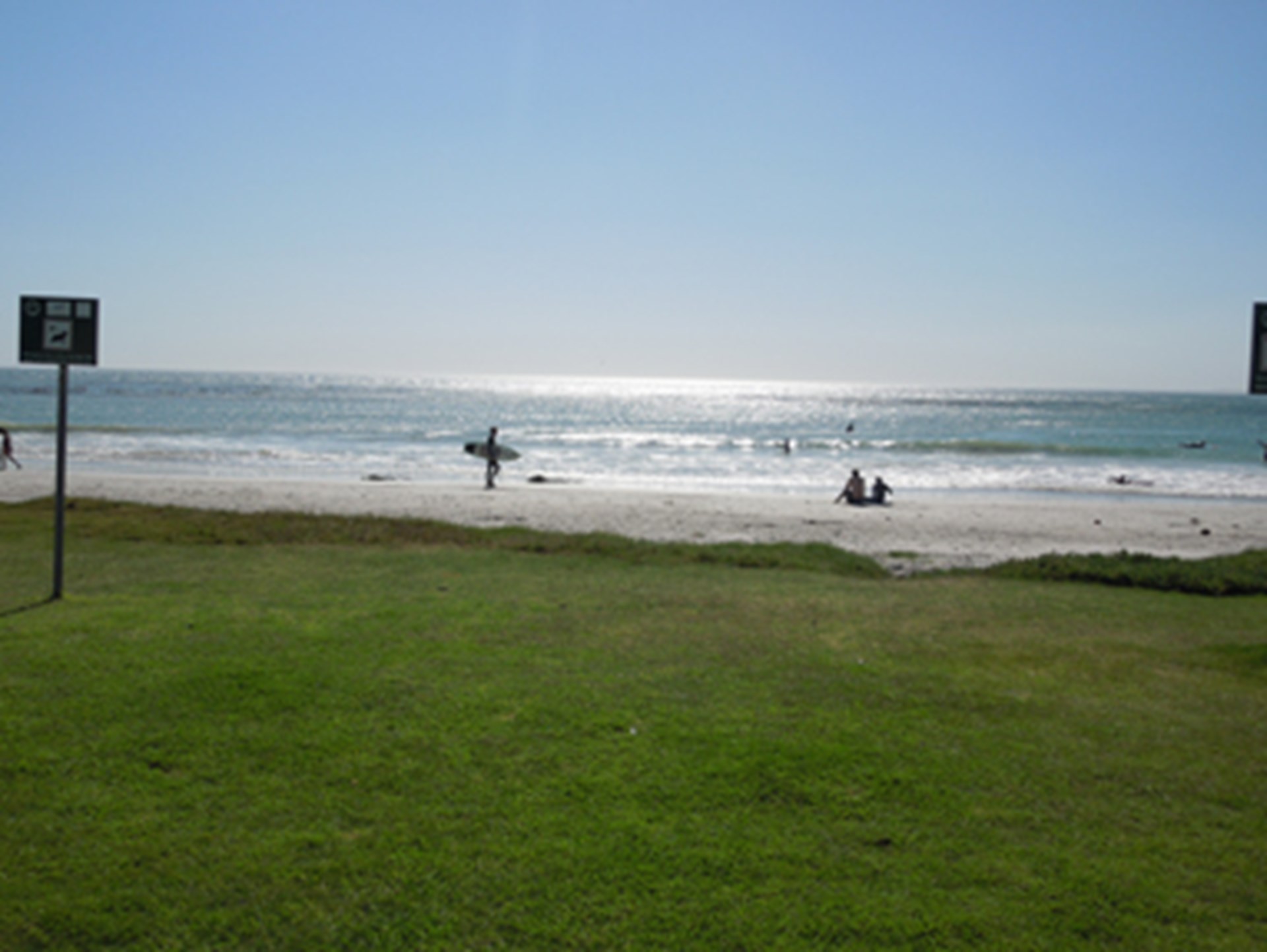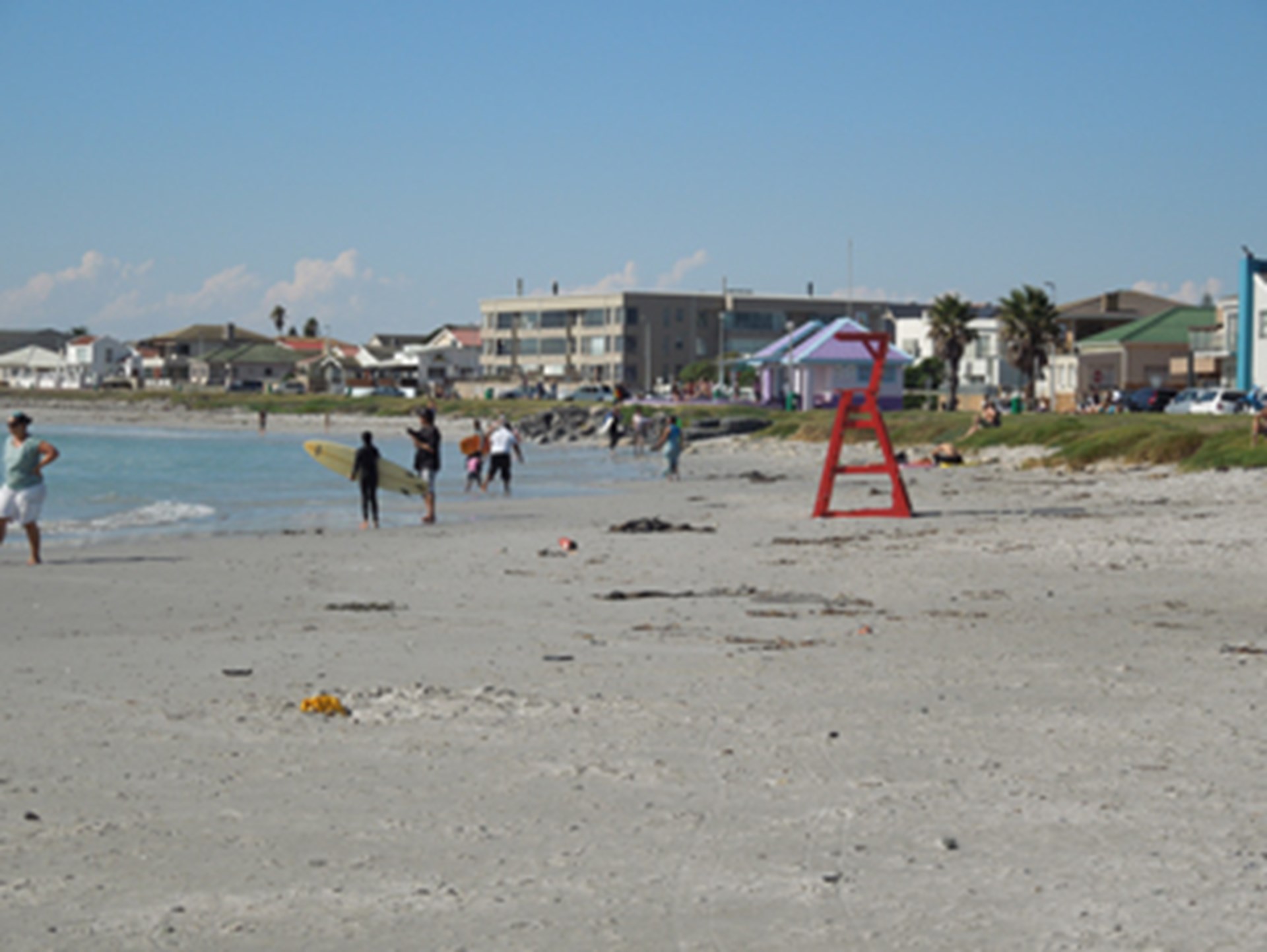 Finding a lifeguard tower is easy but getting the chance to sit in one is another story. Lifeguards protect their towers, their interpersonal beach zones, it's almost like there's this invisible force shield surrounding the structure prohibiting anyone to even remotely touch a plank of wood unless invited. If I was going to climb one of these wooden pillars, it was going to take skill, distracting skills and a whole lot of lifeguard avoiding. It felt like I was playing paintball, wanting to capture the flag. I realised that in order to get close to one I would need to select a very quiet beach (hence my choice for Melkbos) and I would also need to use my expertise of 'beach tippy toeing' to 'sneaky sneaky' go sit on one... I mean the tower that is. ~blush~.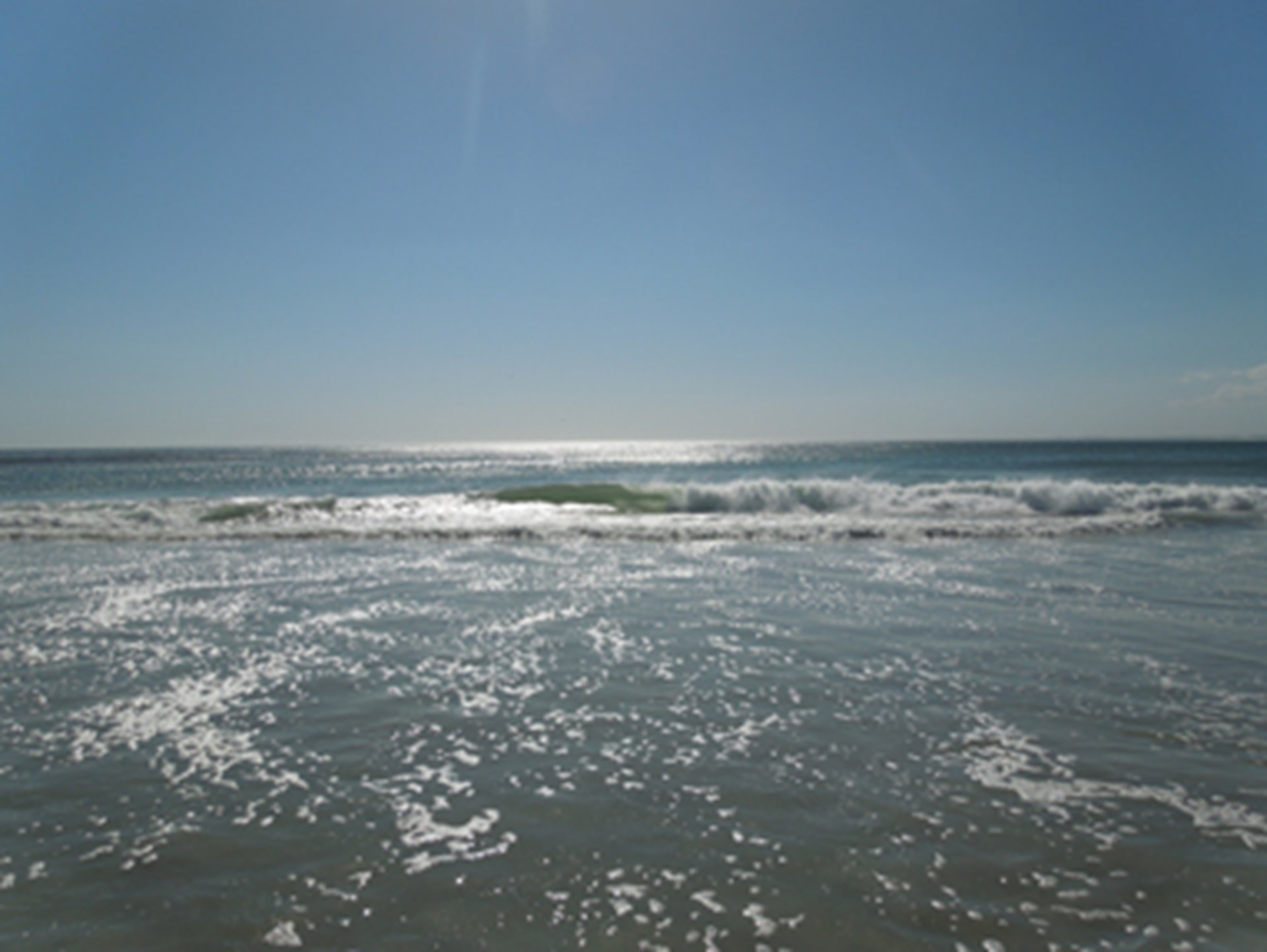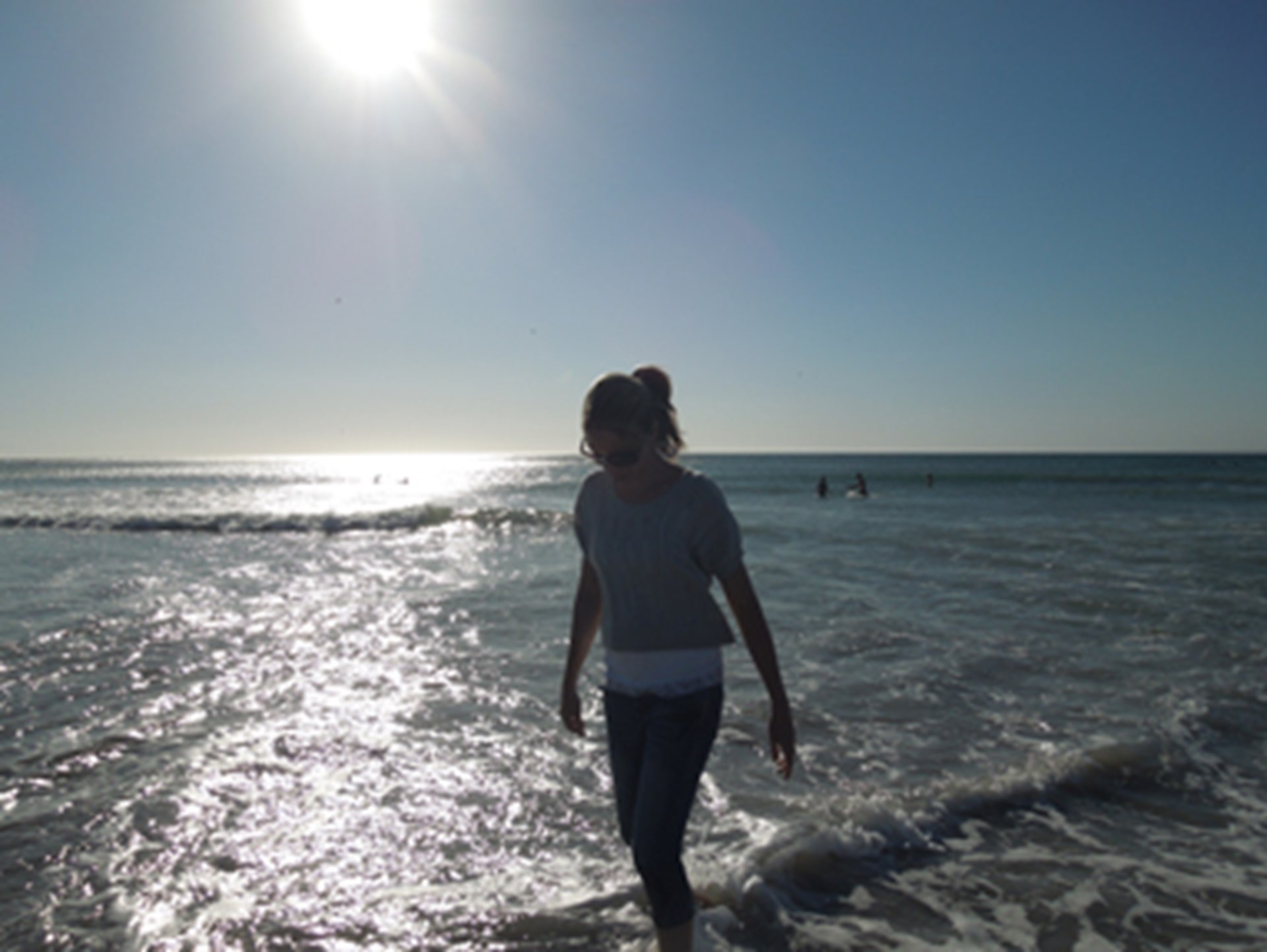 Making my way to the wooden platform I came across evidence of someone who probably already tried this sneakiness before but failed. A lonesome shoe was lying on the grainy stuff filled with sea water and sand, reminding me that I better complete this mission quick before a yellow floating device gets thrown at me. You never know, my slip slop could end up like that shoe!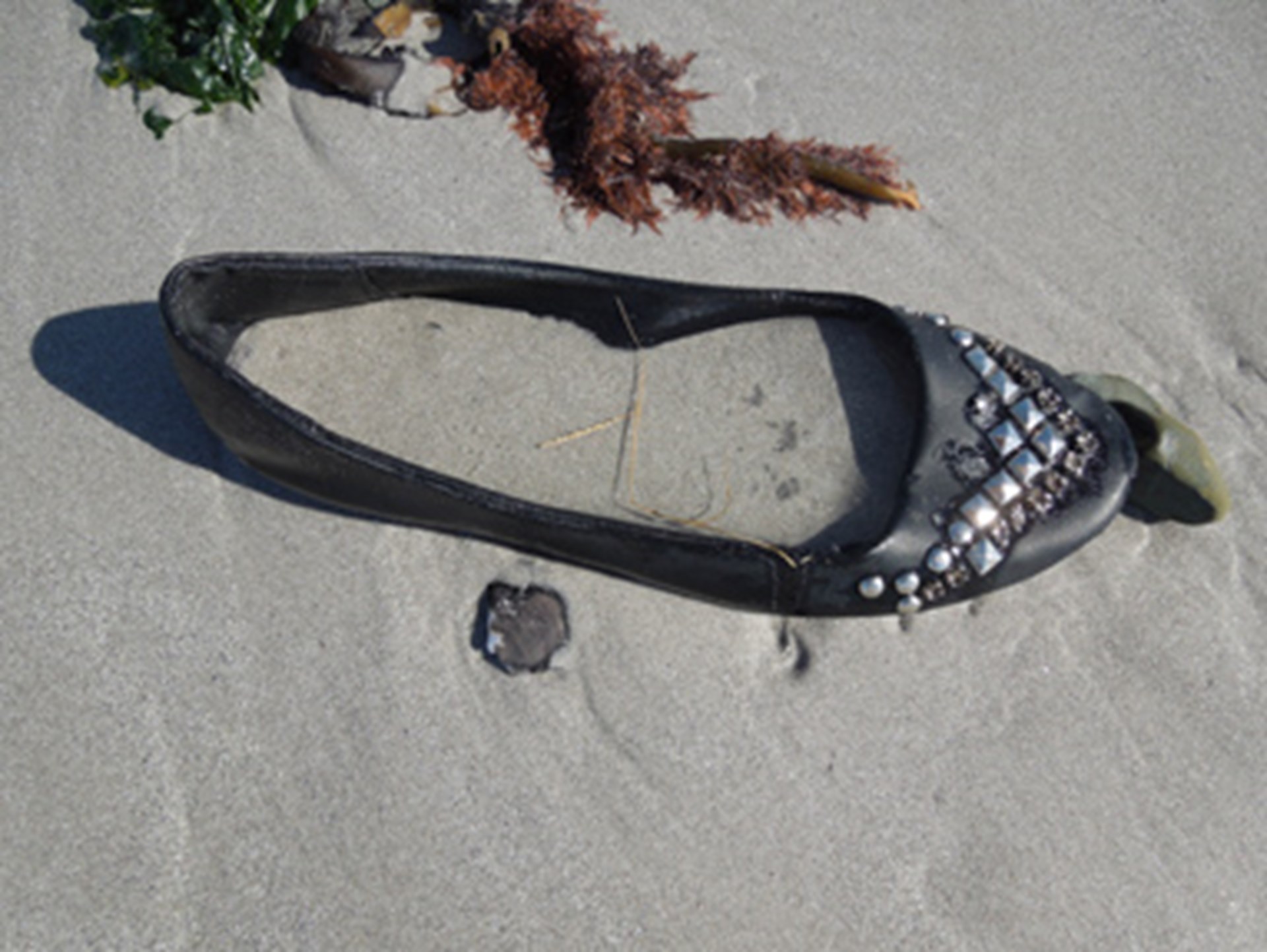 Sitting in a lifeguard tower was ummm... like sitting on an extremely high bench! For the first time I realised why lifeguards would want to spend more time in the water- the seating isn't that comfortable and there is no air conditioning. Lifeguard houses should have automatic scanners that scan the ocean and detect troubles that sound off an alarm. They should be decked with cold making machines and drink cup holders. I still loved being above everyone else and looking over the ocean though!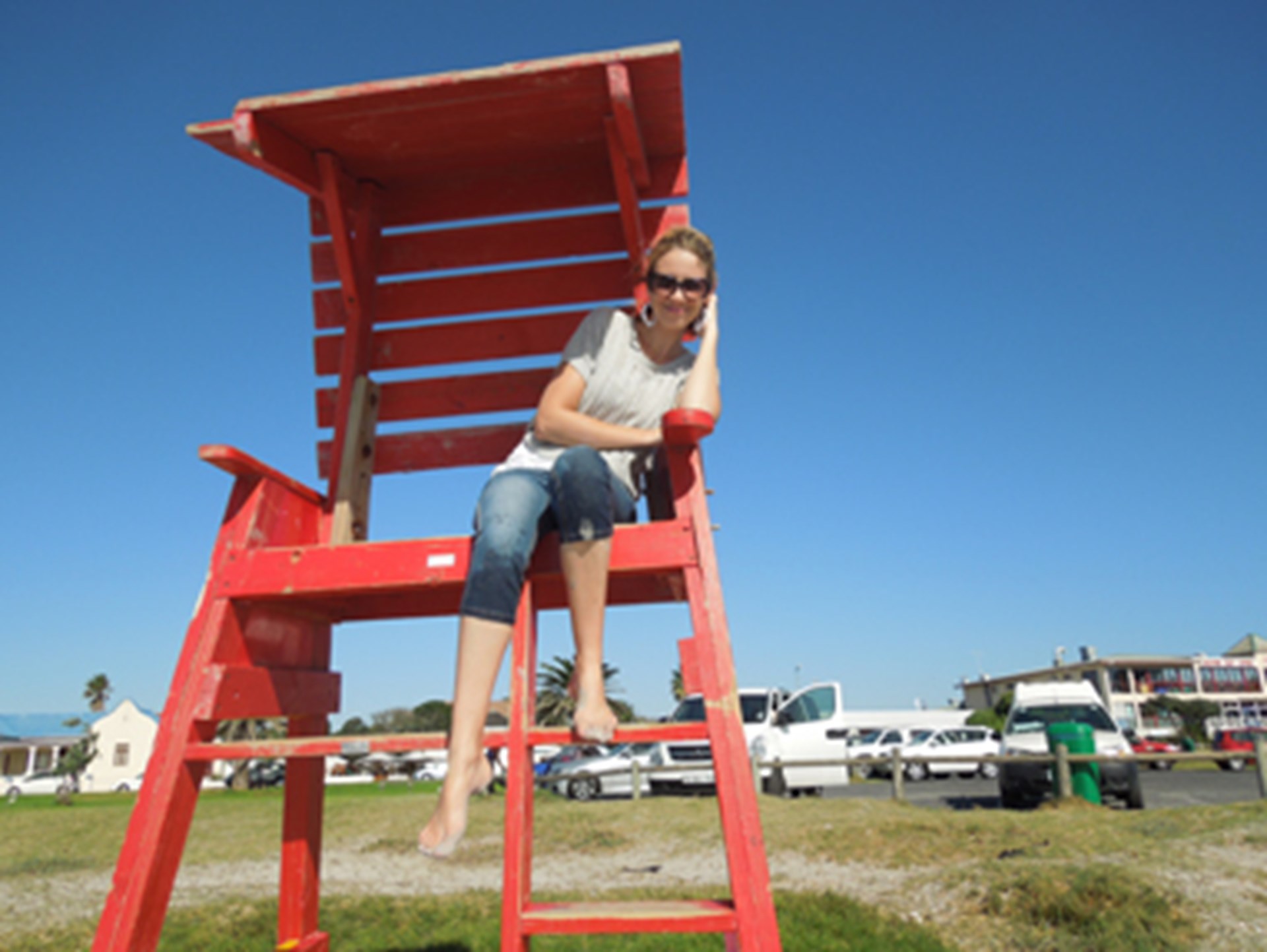 Of what I actually know of lifeguards exist in fairytales such as 'Baywatch' with their skilful art of running in slow motion and constant glow and perfectly styled hair that's even flawless when swimming and emerging from water.
Beyond all the tight fitting shorts and upper cut bathing suits lies a very serious job that involves people's lives on a daily basis. I think lifeguards are incredible humanly beings who have such a responsibility in taking care of people in oceans or any place where water is concerned. It takes an extremely special person to take on the job of saving lives and I can imagine it has its ups and its heartbreaking moments as well. It's a profession that needs to be taken seriously and anyone working as a lifeguard needs to understand that people are going to be dependent on them in the case of an emergency.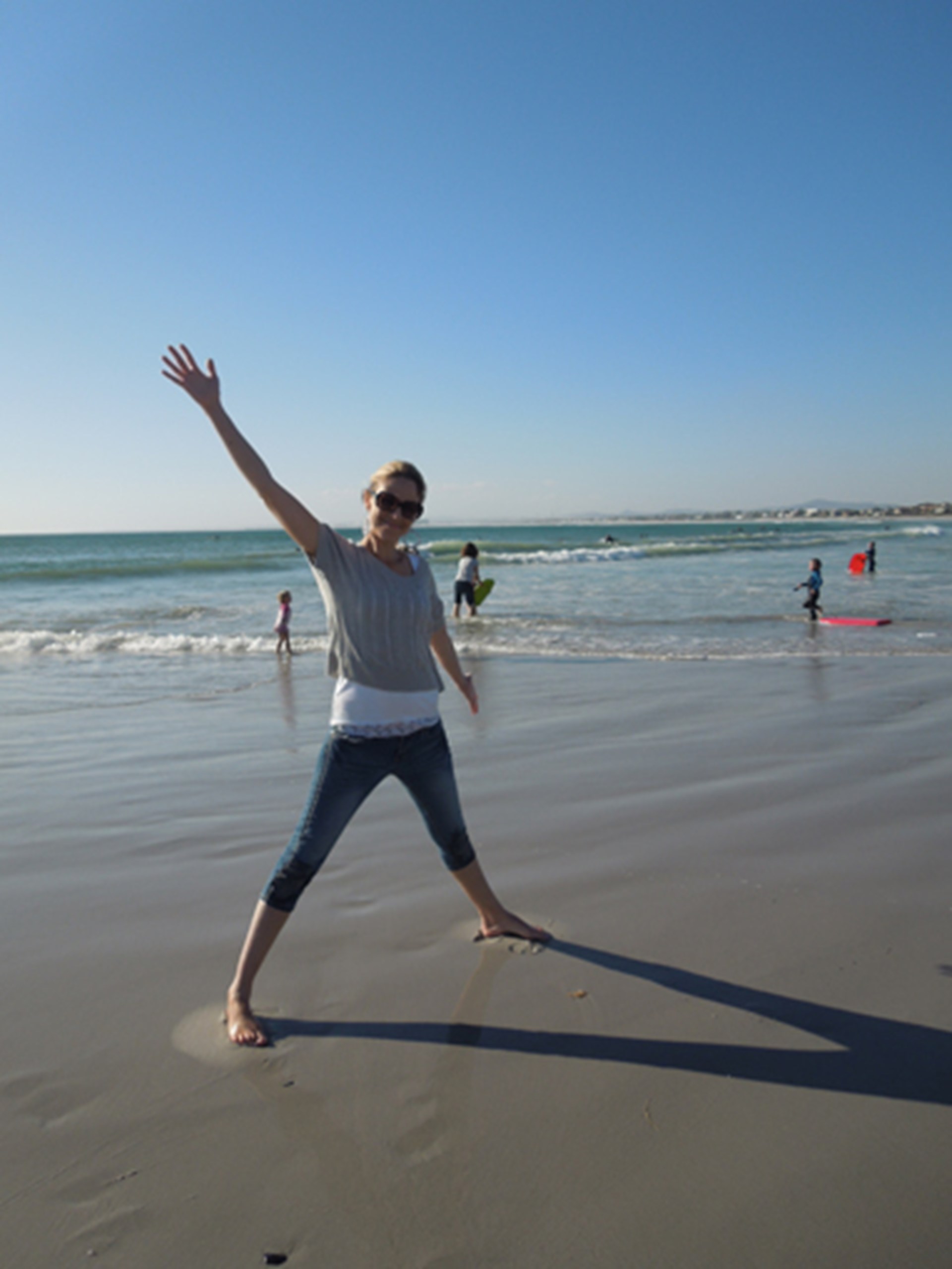 I wanted to know more about being a lifeguard and so I sent out an interview questionnaire to Paul Egnos who has been in the lifeguarding industry for 8 years and is a qualified lifeguard instructor. I'm sure everytime you've seen a lifeguard some of these questions have been in the back of your humanly mind and I wasn't afraid to ask: ~naughty grin~
Lifeguard Interview



How does one actually become a lifeguard and in your opinion, what does it take to be a lifeguard?


In order to become a Lifeguard & work at a beach there are a few things one must do. Firstly, to legally work & earn bucks one must be of 16yrs of age or older (a nipper- ie: anyone younger may work except not earn $$$). Secondly, you need to do your SPA which is your Surf Proficiency Award, which is basically a full lifeguard course. Thirdly, you need to do a first aid course, most provinces around SA request a level 3, but in some places a level 1 & CPR certificate is enough! Apart from all the formal stuff, you obviously do need to be able to handle yourself in the water & be a strong swimmer, as at the end of the day, you may have to save up to 4ppl at once & possibly have multiple rescues whilst on shift. Also having a certain sense of responsibility & accountability helps, as it's YOUR responsibility to keep the public safe at all times, so effectively, their lives are in your hands!



Why did you choose to become a lifeguard? (You can be honest if it's about the bright red shorts and self tan opportunity ~hehe~)


It was something I always wanted to do after watching Baywatch all those years ago. Seeing the Lifeguards at work as a youngster also prompted me to think that would be "cool" to do one day in the holiday season. The red shorts & tan & being allowed to look at the girls & go chat to any of them on the beach is a just a perc ;-)



Being a lifeguard, is there a memorable moment that made you think "I love my job" and if so what was it?


Making the Hermanus Times for making over 20 rescues in a day was a highlight as well as rescuing a family of four from certain death are the two that come to mind!



What sunscreen do you use?


Gotta go with Tropitone SPF 50 on the face, SPF 20 on the bod & their Aftersun when you're looking like a Ferrari after too much sun!



Is there a technique in getting to the water faster whilst running on sand?


No real technique, except to say lifting your legs a little higher seems to help. But whatever you think makes you reach Usain Bolts speed on the beach go for it!



What has been the most pressurized situation you've been in whilst saving a life?


Having the victim fall stop breathing in the water during a rescue due to a heart attack was maybe the incident where "the most pressure" was on. Having to get the victim back to shore & then perform CPR was challenging in many aspects, both physically draining & mentally, but lucky all ended up positive for the patient & Lifeguards.



What are your thoughts on sharks and their sharp teeth?


Honestly, sharks bother me the least, we're in their swimming pool. Around Hermanus & Gansbaai there are many Great Whites, but I've never seen one in 8yrs of service & hopefully won't ever see one!



What do you do to keep fit? Any dietary requirements?


Before season starts I try to gym at least 5x a week, whilst also ensuring I'm swimming between 8-10kms. Diet, well, lean is the way forwards, so high protein low carb diet I find works well in order to get into shape & be ready for the busy holiday periods where multiple rescues can be a daily occurrence!



Do you have a signed photo of 'The Hoff'?


No, can't you please get me one…. Pretty please…… (VOMIT) ha ha the quintessential Lifeguard Hero 'The Hoff' doesn't do it for me!



In your opinion, what's the hardest thing in being a lifeguard?


Maintaining your focus for long periods in the day when you have 100s of people in the water & your eyes & mind are begging you for a rest.



Have you ever eaten an hour before having to swim and risked needing to be saved yourself after getting a cramp?


I've eaten 5mins before a big meal & had to go in & yes have a tactical chunda in the ocean with the victim! Uncle Murphy & his law of lunch or any meal guarantees a rescue for a lifeguard when it's busy, that why we normally take chance as to who eats when!



Do you have any lifeguard gadgets that help make your job easier?


Well apart from the Yellow Torpedo Buoy & Surf Ski's that you normally associate as a "Lifeguard Gadget" more recently especially on the busy beaches we've started making use of A.E.D's which are Automated External Defibrillators, so in the case of having to do a resus on someone not breathing, we can also now administer shock therapy, which is now taught in level 1 first aid, as the defibrillator is automated & explains what to do. That has saved a lot of lives & now aids many Lifeguards around SA & the world before Paramedics arrive!



Do you think you would have made a good 'Baywatch' actor/actress?


Yes ;-)



If you weren't a lifeguard, what else would you want to do?


I'd like to own my own little beach bar in French Polynesia! I'd be on holiday all day everyday & be at work at the same time---- what a dream!



When running towards an emergency, do you ever hear the 'Baywatch' theme song running in your head?


Not recently, maybe when I first started out as a young rookie on the job ;-)



Do you have a particular pose whilst watching the swimmers? Perhaps you like to stand leaned up against the lifeguard house or hand under your chin... whatever rocks your boat!


Not really a pose, but I do believe it is important to make your presence felt on the beach in order to give the public self-confidence in your abilities, so walking around & being seen "on the go" as such I believe is important. I believe it really does in still confidence to the beach goers & after they've seen you do a rescue or two they feel at ease on the beach. Whilst on the other hand if there happens to be a pretty girl, it's always nice to ask them to come chat by the tower & not often do they say NO! ;-)





Do you ever use hair styling products when going on duty or do you feel it's a waste - what do you do to keep appearance up hair style wise with it constantly being drenched;) (Or do you just put on a swimming cap?)


Not really, normally I wear a floppy hat & try hide away from the sun haha…. But I suppose a good conditioner in the eve does help when you shower cos the hair does take a hammering along with the red nose!



Do you have any advice for anyone wanting to become a lifeguard?


All that I can say is GO FOR IT! It's a holiday job or weekend job you'll always come away with many stories from! If you're willing to take on the responsibility of protecting people's lives and their loved ones then this is a really great job to do. If you're a cowboy & doing it just to be seen & to look at the girls, you will get caught out & I just hope it's not at the price of someone else's life. If you're serious about becoming a Lifeguard go to your nearest Surf Life Saving club & ask for information as to when courses are happening & how you can get involved & I'm sure you'll soon be on your way to donning the red shorts & running into the water like 'The Hoff' before you know it!




The following morning I took a walk on a beach called 'Big Bay' with a spectacular view of 'Table Mountain'. There's something about being on a beach just as the sun makes its way to its place in the sky.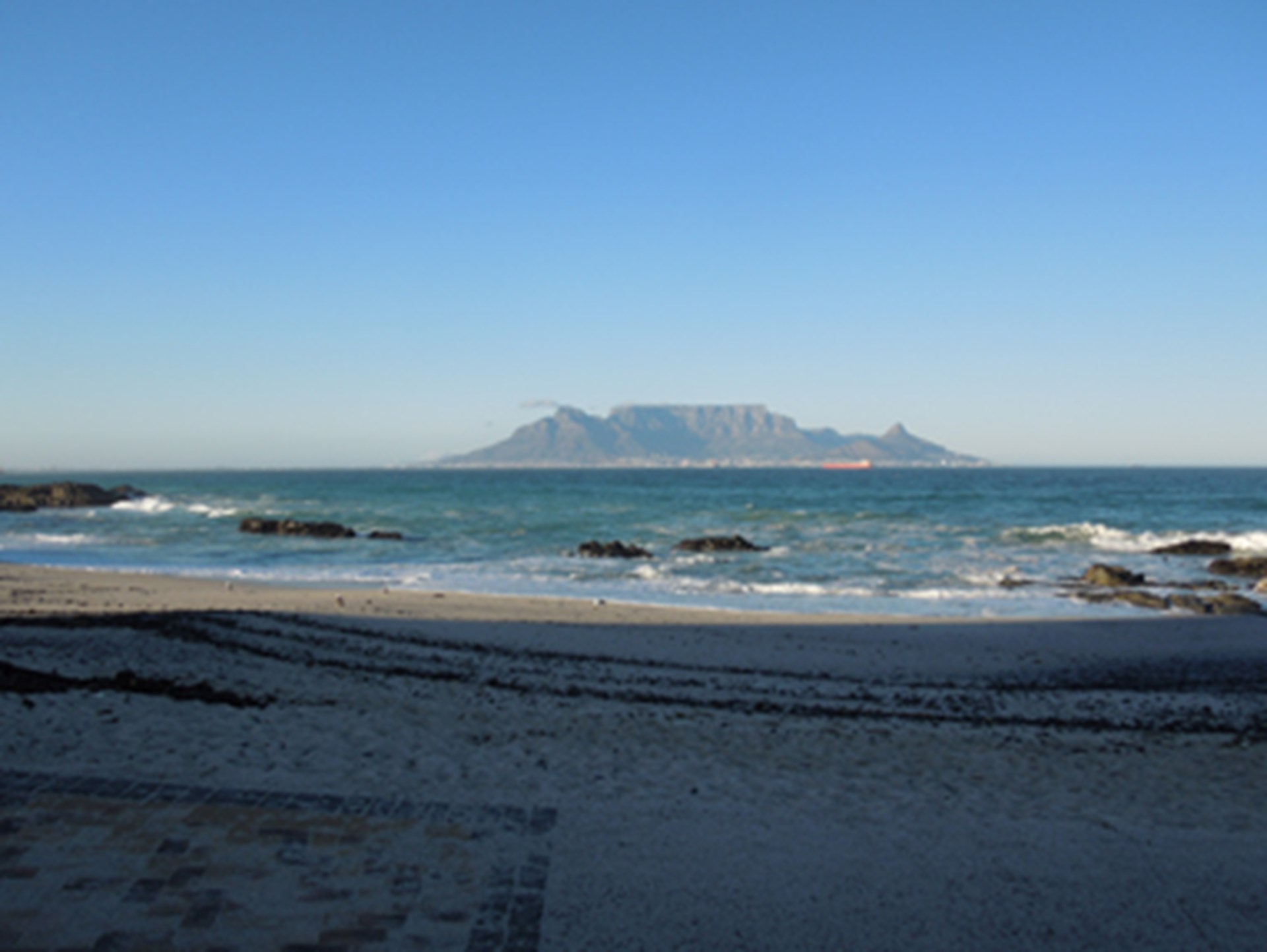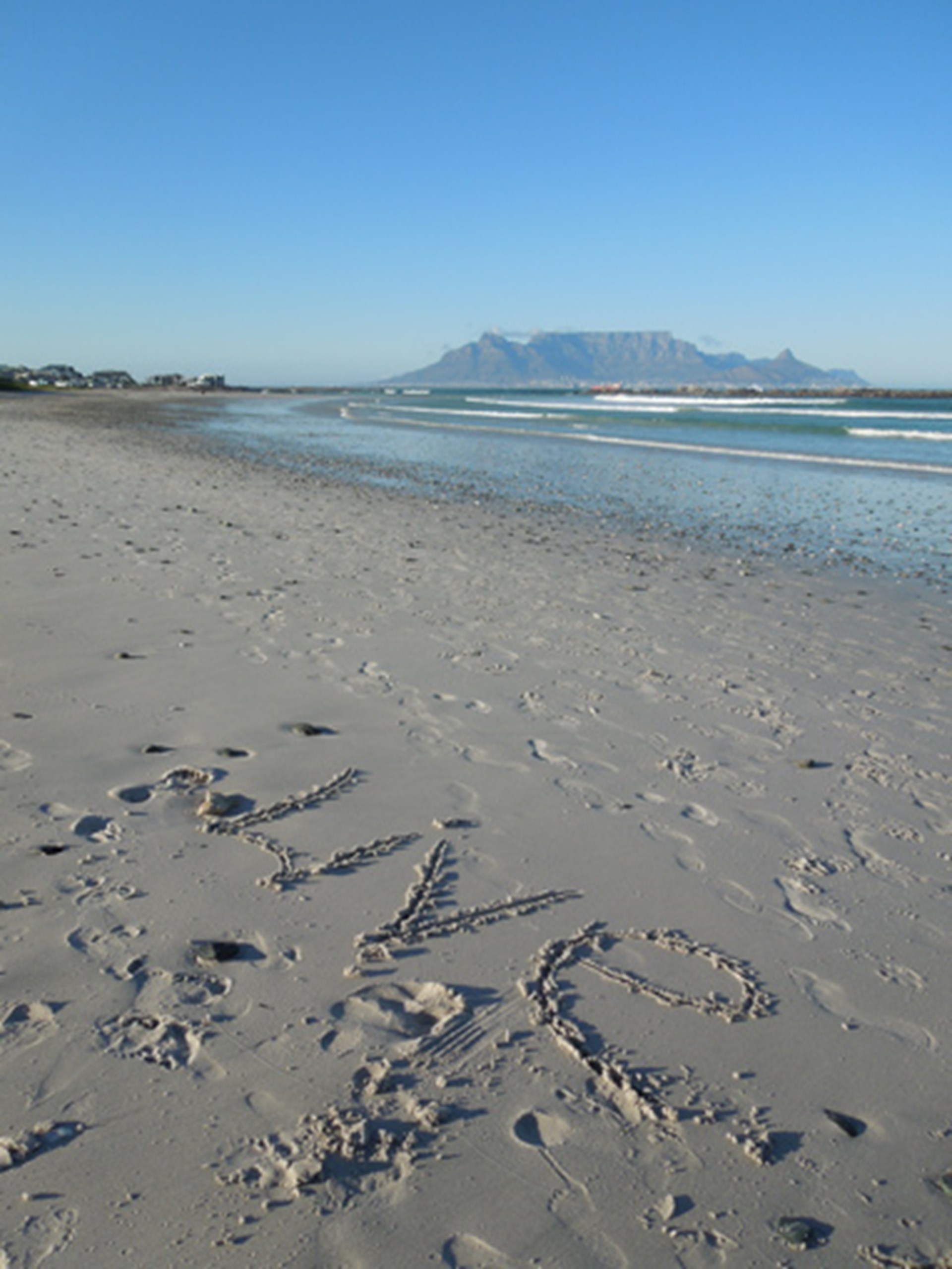 I challenge you Pacers- next time you see a lifeguard walk up to them and say howdy doo dah! They are doing an amazing job and as you can see it's not all cute red shorts and trying to look good. Most of these men and woman are out in the sun sitting on those uncomfortable wooden seat thingy's to make a difference in people's lives and I don't know about you but I think that Rocks and Pebbles;)
Until Next Time
Pace Yourselves and each other! (I've always wanted to say that)
Little MMI;)