"I think South Africa met more than the expectations in terms of hosting this remarkable event."
South African flags painted the cities and cars, demonstrating a nation that would unite and host one of the world's greatest sports events. The world would be welcomed on African soil, Ngiyakwemukela... "I Welcome You".
Becoming a Soccer Woman Devotee takes a reasonable amount of skill, a vehicle with at least one flag on it, a soccer shirt and some Vuvuzela blowing talent. The only way I would join the South African World Cup Buzz would be to gain exposure into a true soccer fan's experience. I would discover the art of 'Waka Waka'... I would become one with the Vuvuzela and I would scream out words that I have no clue to the meaning of like 'Offside'. This is critical stuff and I needed to take it seriously.
Having all you Pacers out there sending me your photos of your personal experience of the world cup gave me a different perspective of how people were celebrating this extravaganza. Through the photos I rode on the buses in Sandton seeing the crowds from a different view and I had front row seats to every game, experiencing the atmospheres in all the stadiums. I wanted to experience the World Cup Soccer in different ways even if those ways meant getting up to mischief, what more would you expect from I, Little Miss Mission Impossible?
The morning Lions roar and the evening night's police sirens were silenced by a sound that can only be described as a mating call from some sort of Hippo or rather large species. There were mixed emotions in terms of the acceptance of the Vuvuzela but I also heard that it was one of the most popular souvenirs that tourists took home to their countries. I see another conspiracy theory unfolding here... Vuvuzelas are taking over the world! I thought that it was time that I join the brigade of trumpet blowers and purchased myself the elephant horn instrument. There is an art or technique in blowing Vuvuzelas and you kinda have to squoosh your lips together and almost like blow spit between them in the horn. (That just doesn't sound right!). My first Vuvuzela blow sounded like a 'Woopy' cushion had gone off! I never knew I could make such horrid sounds like that... it was enough to scare the 'All Blacks' team whilst performing the 'Haka'. One needs to sometimes realise that we can't all be talented at everything. I carefully placed the Vuvuzela down.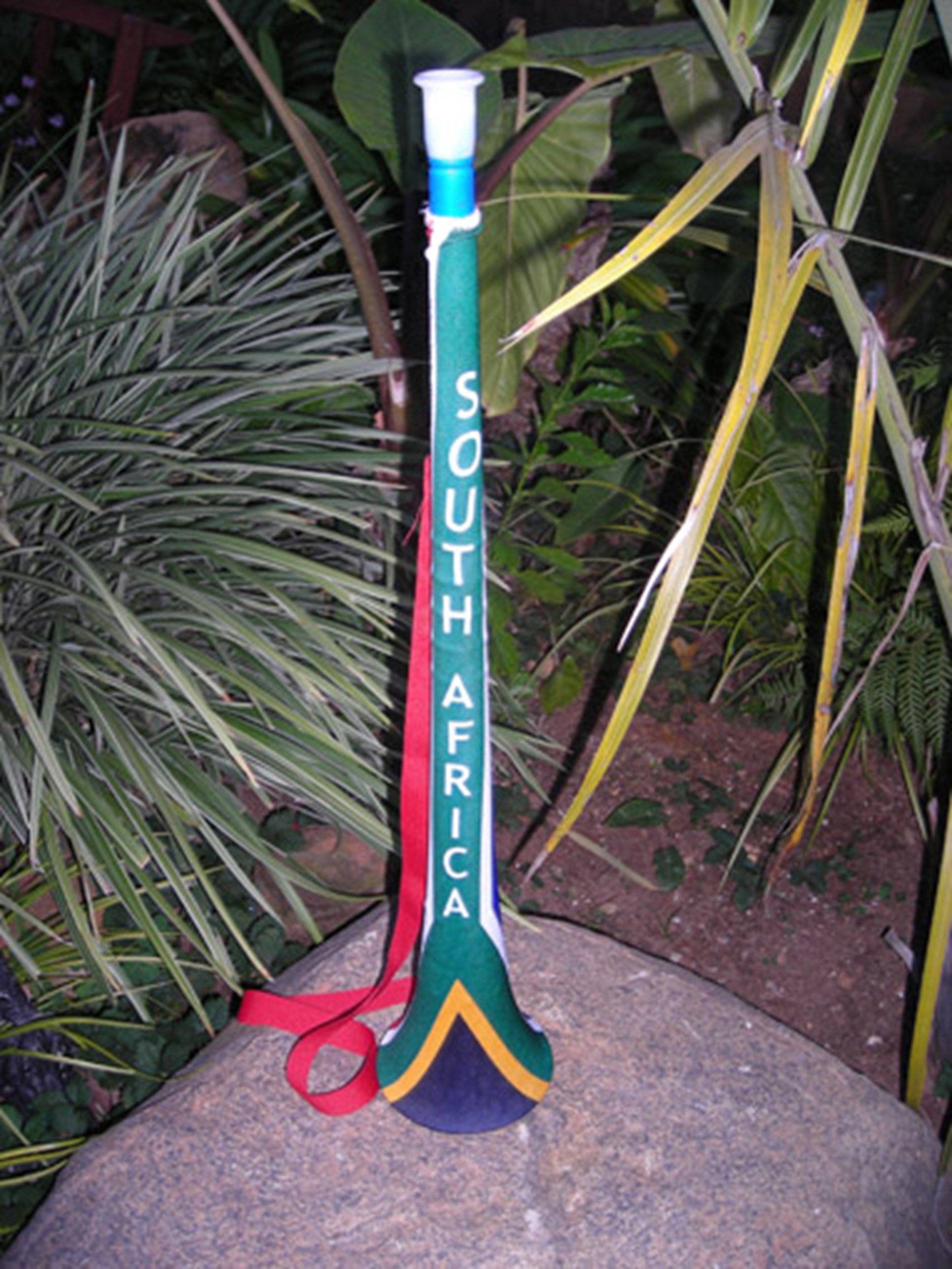 On the 16th June 2010, South Africa played against Mexico in a triumphed defeat! Many people went to the opening concert and the game but I decided to do something a little different. I attended African Fashion International's After Party at 'Zar' where I partied it up with Swizz Beatz, John Legend, Miss SA and loads more. I think my favourite part was the Bodyguards. I think it was their gadgetry ear pieces... gadgets are my weakness.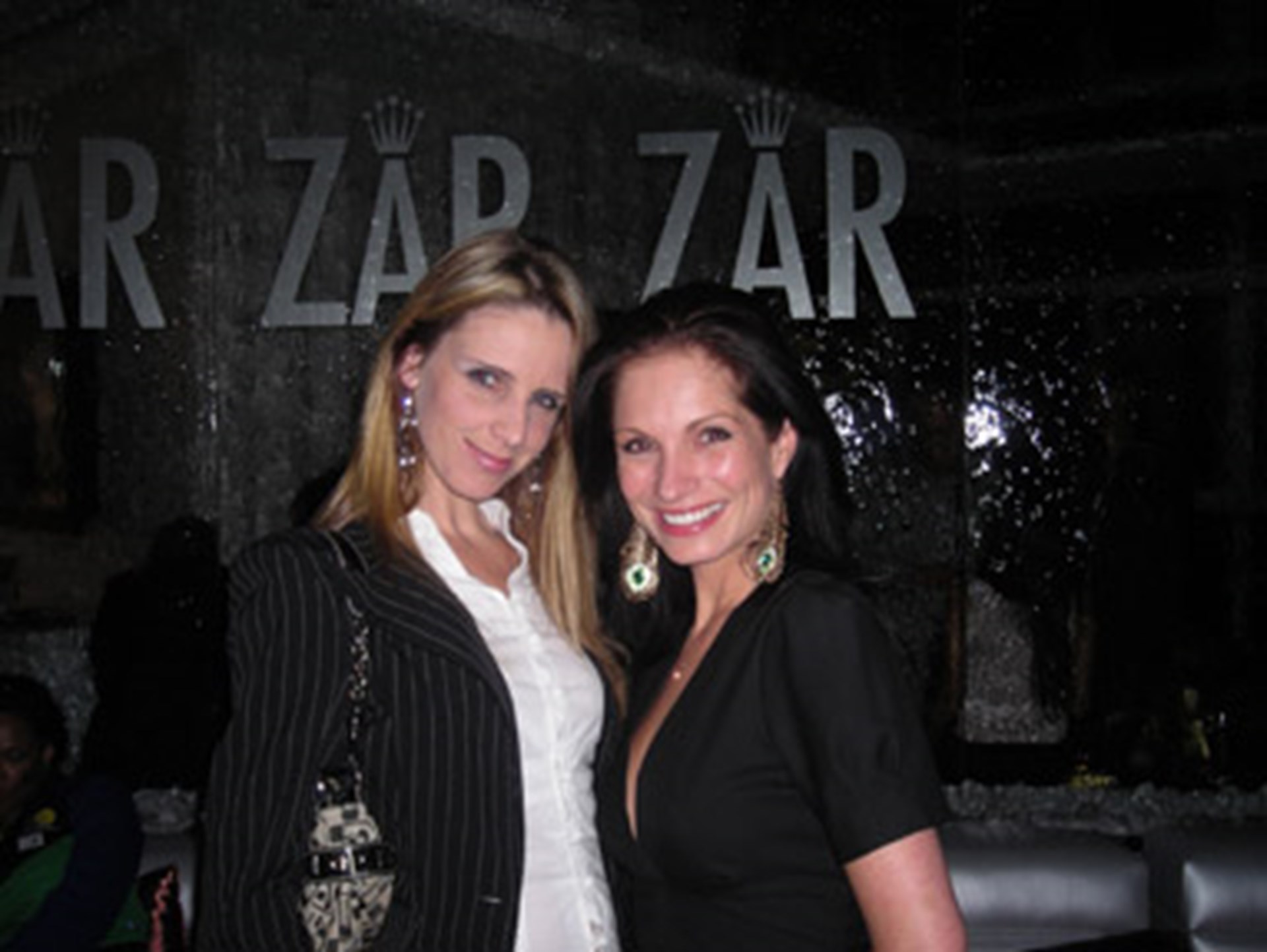 Going to a stadium and seeing the players on the field, wasn't enough for me. I needed to get up close and personal and what better way to do that than to sneak into their sleeping, residential grounds. An agent always needs to do agenty things and so I secretly got an access card into Randpark Ridge's Golf Course that has a hotel called 'The Fairway' where the Brazil team were staying. Reporters were everywhere so I attempted at blending into the media habitat by swinging my camera around my neck. I spoke in 'gibberish' or agent-ish' and followed their every move. Right there ahead of me was the hotel and behind those walls was the Brazil team, I needed to get closer. I waited for dawn to set so I could camouflage myself with the grass and trees and I sneakily tip toed against the wall of the hotel. I suppose wearing a bright yellow top made me a little discoverable and someone shouted and said, 'They're not there'. That was it! All my effort of being sneaky sneaky failed. What was the point if they weren't there? Disappointment flew over my face. Just as I left the premises, the Brazil team bus drove past. They were apparently at a practise session. Point was I was against the wall! Hehe.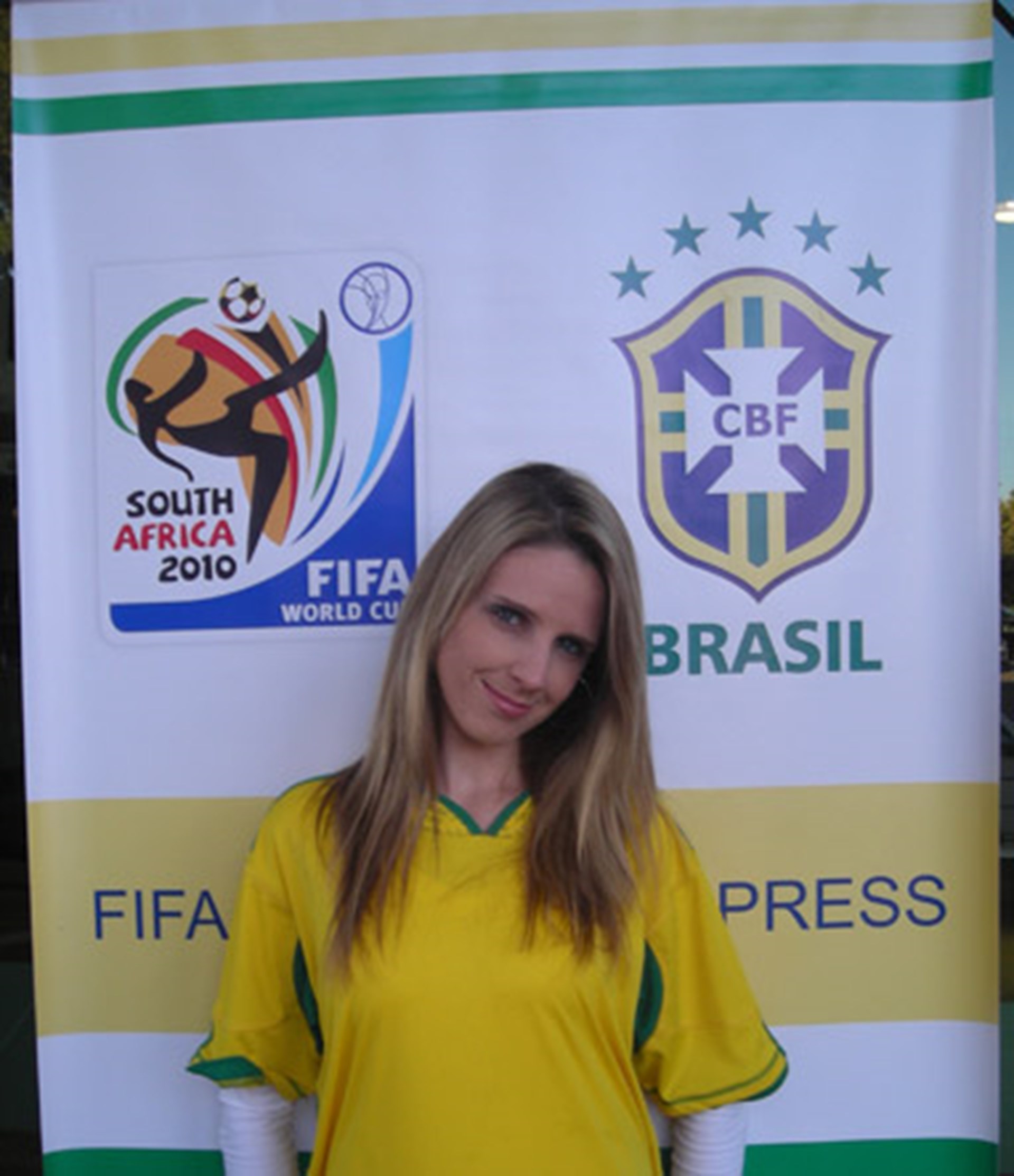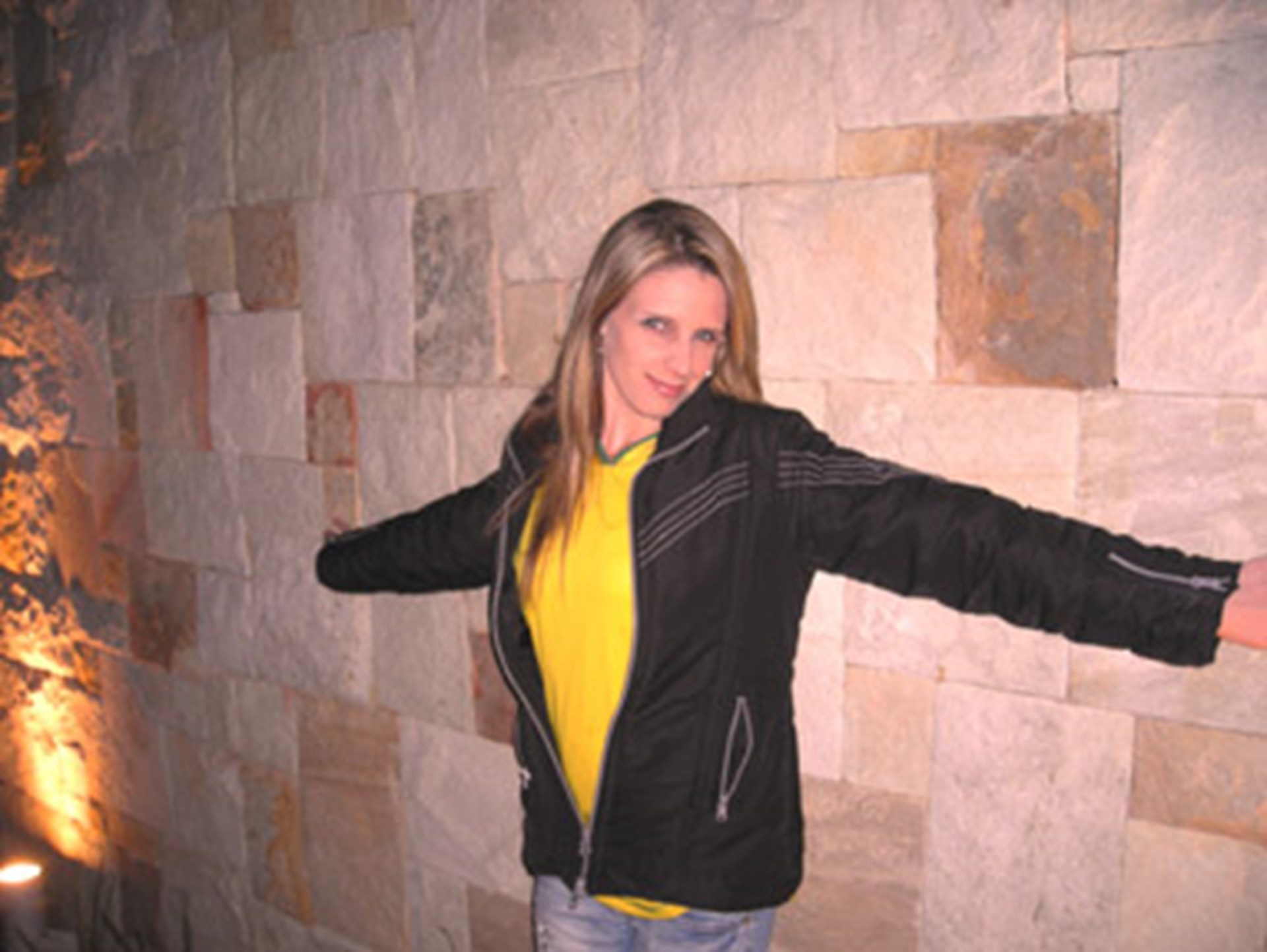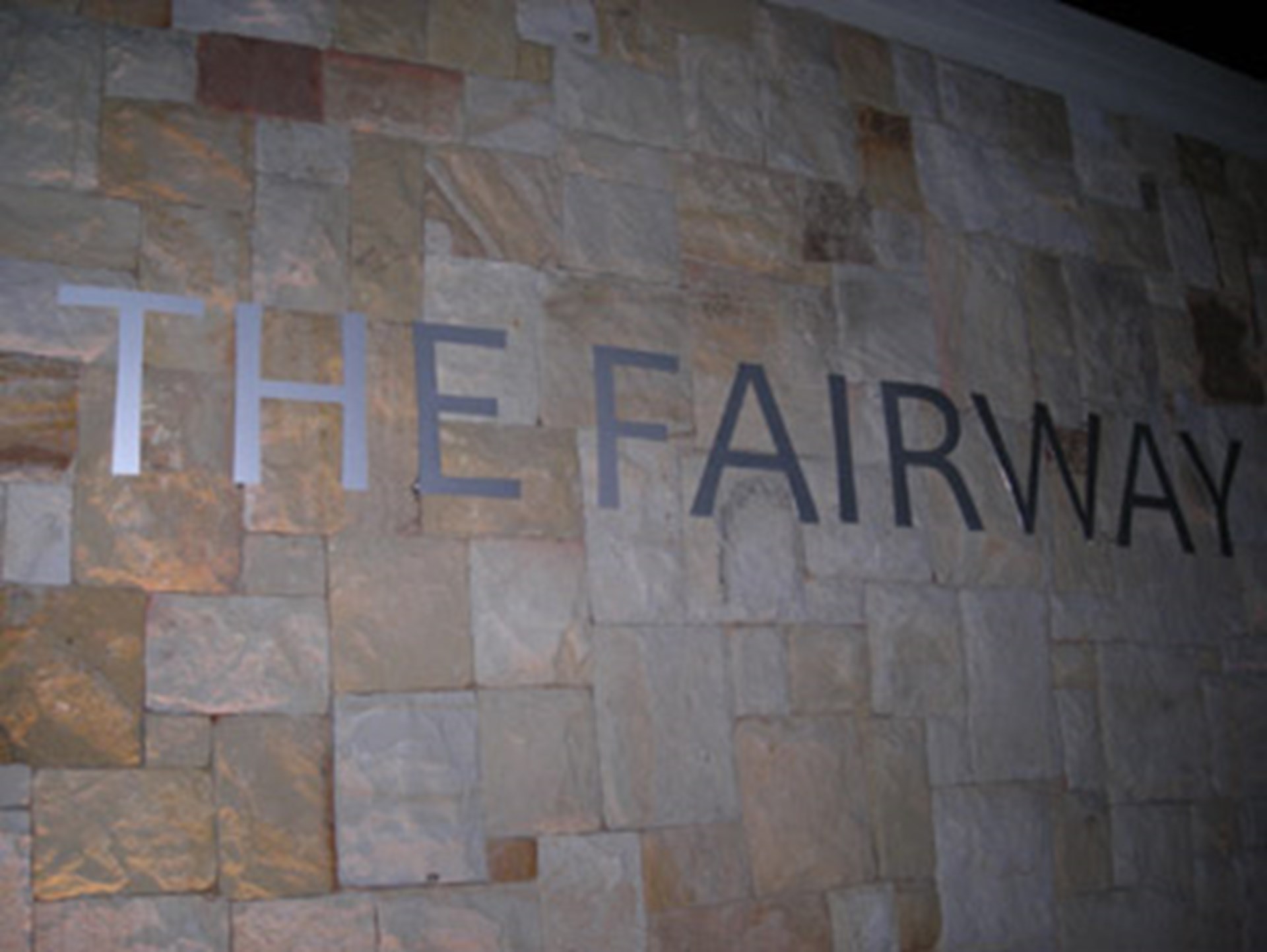 'SABC' was the official World Cup Broadcaster in South Africa and I got invited to visit the SABC World Cup set. It's so interesting to see how everything is prepared behind the scenes. Shortly afterwards I visited the World Cup Expo where I supported the 1GOAL initiative and got to see how the shoes and balls changed over the years. Fascinating (LMMI's Sarcasm).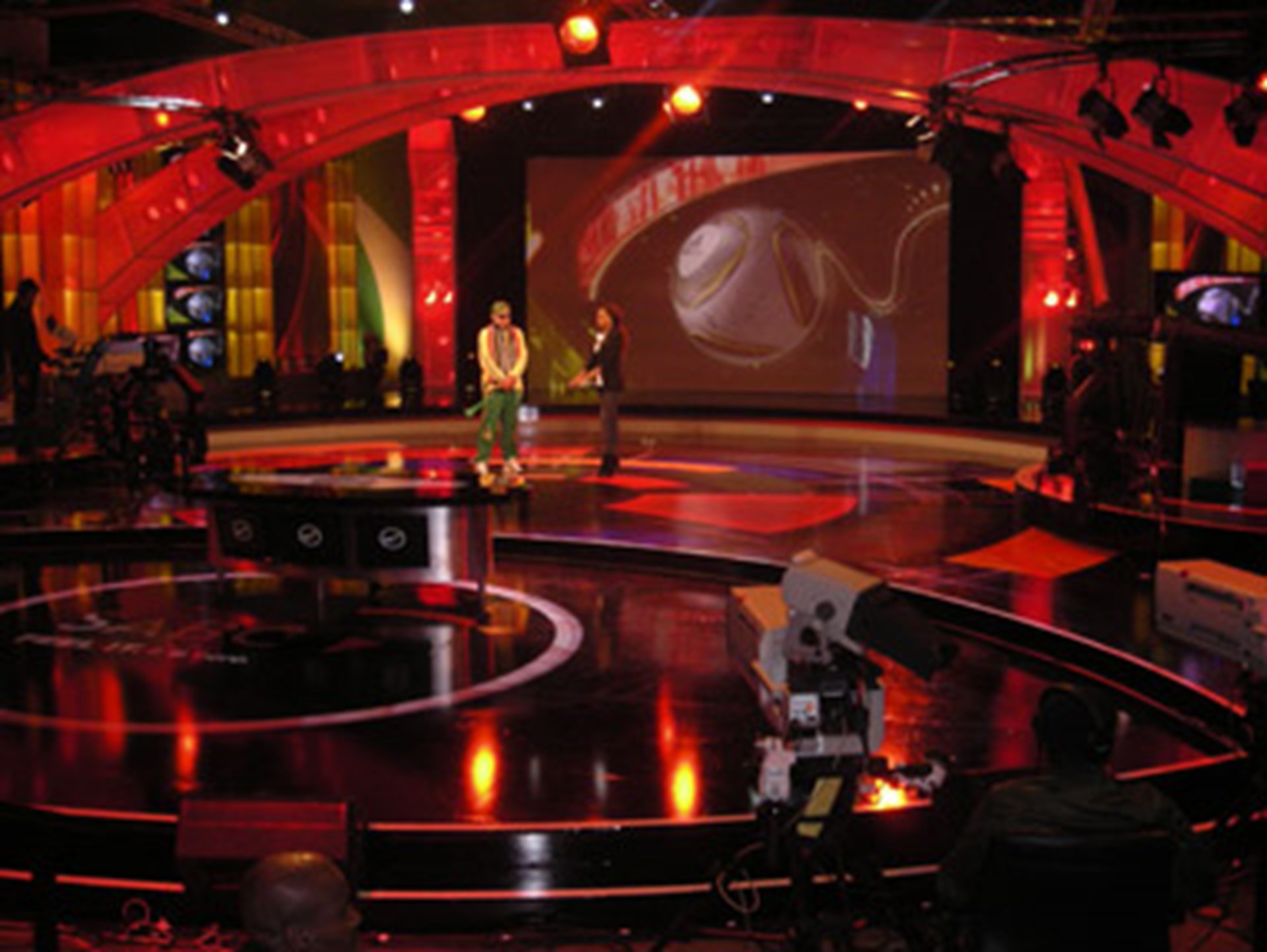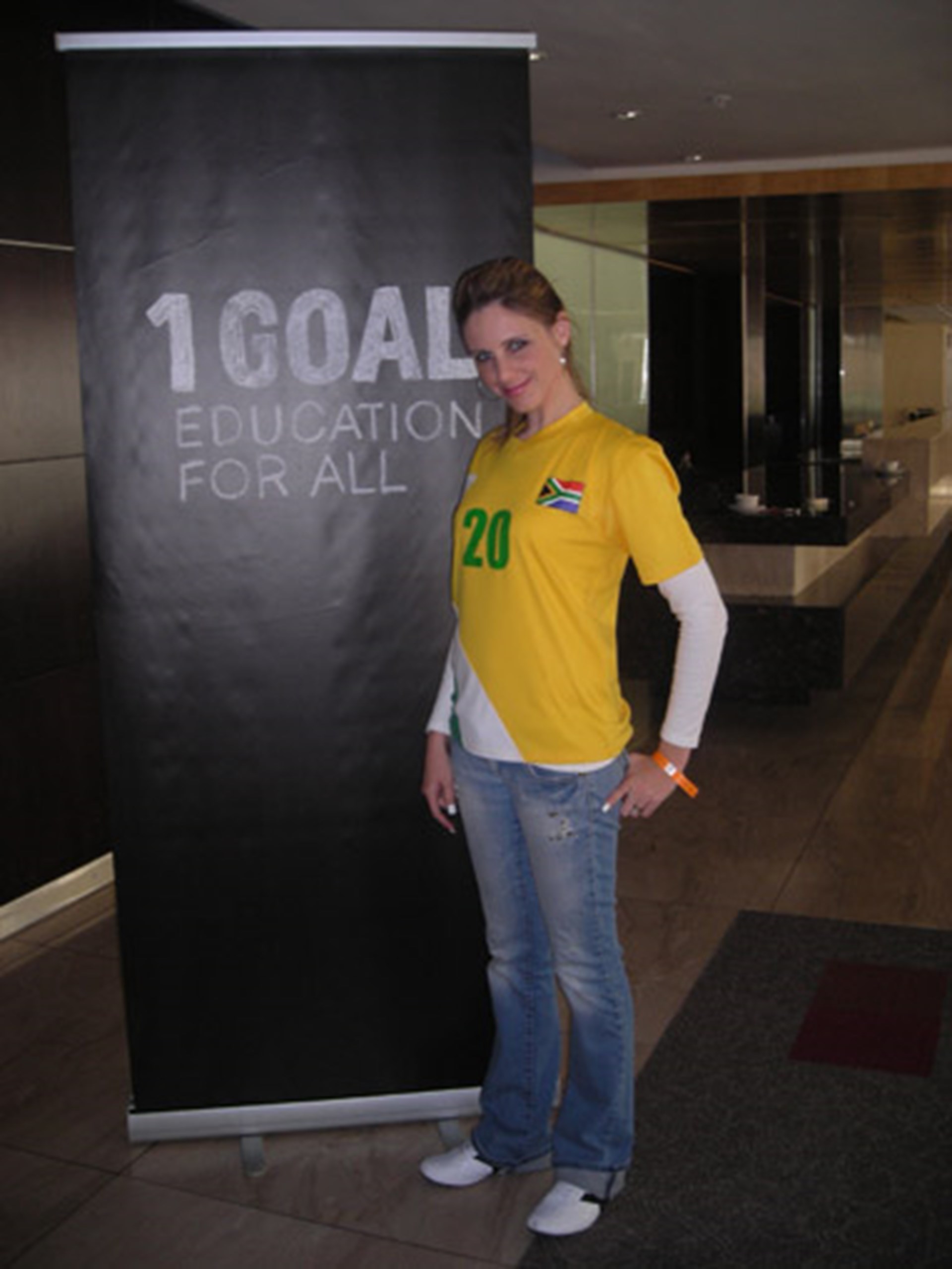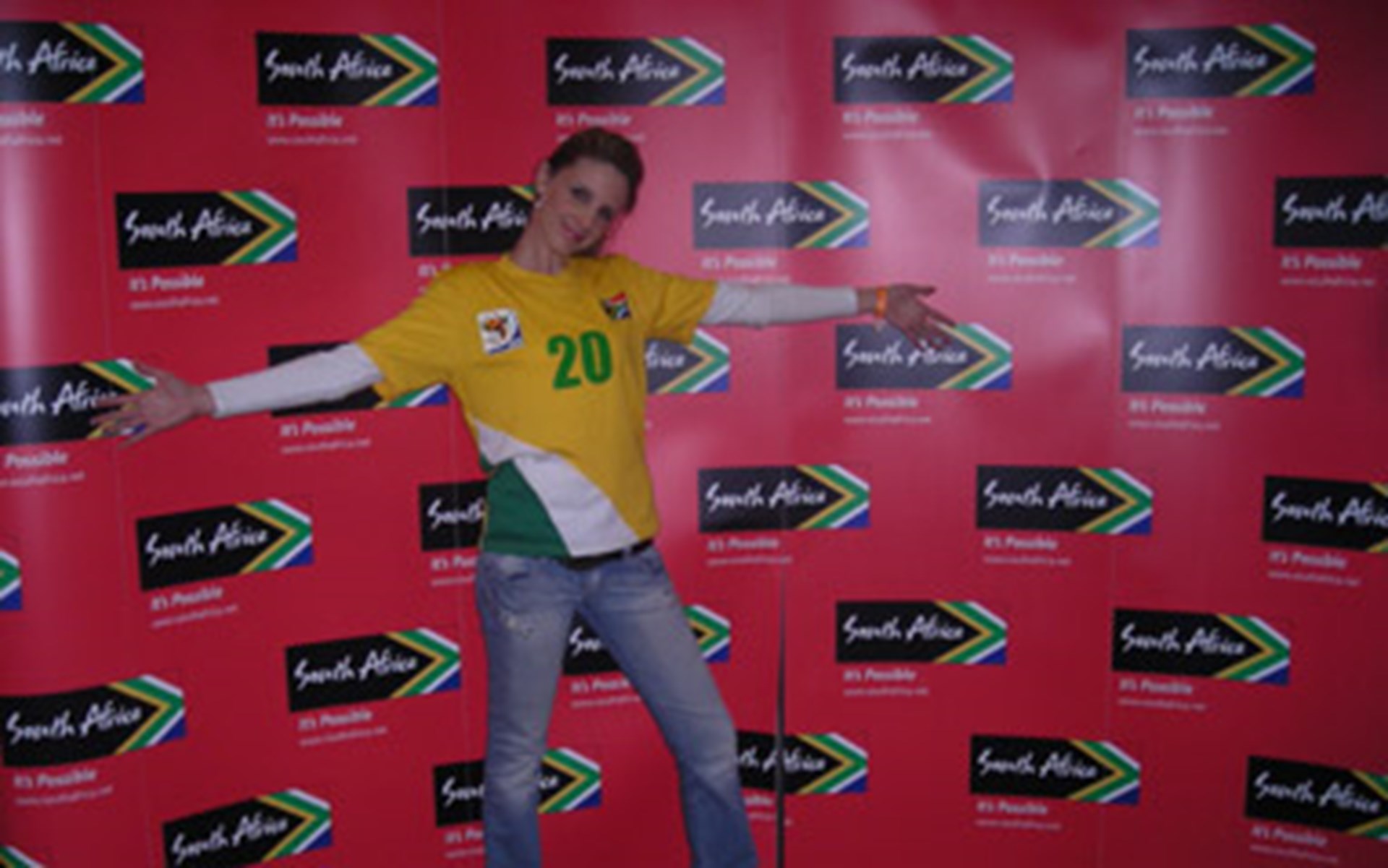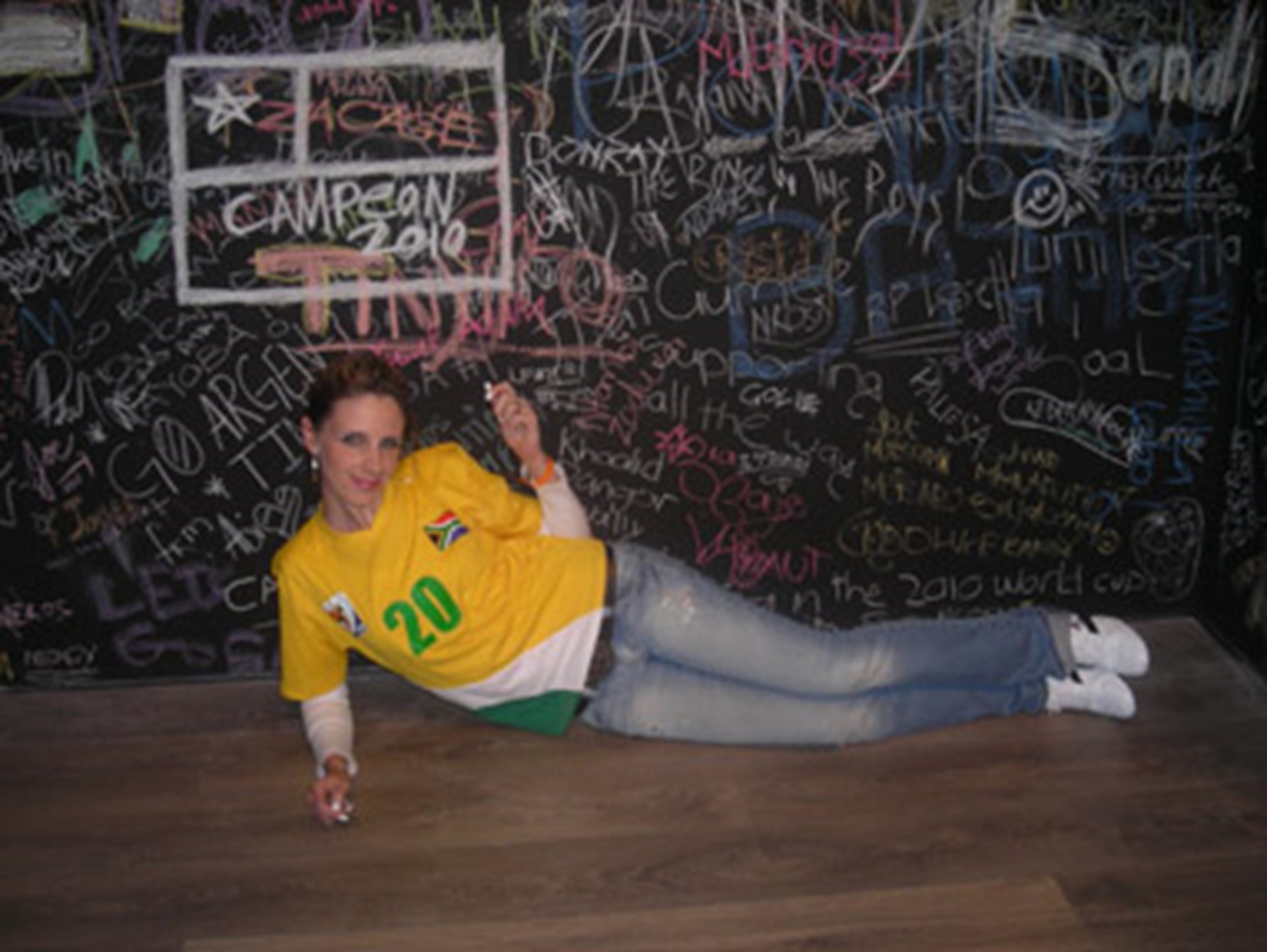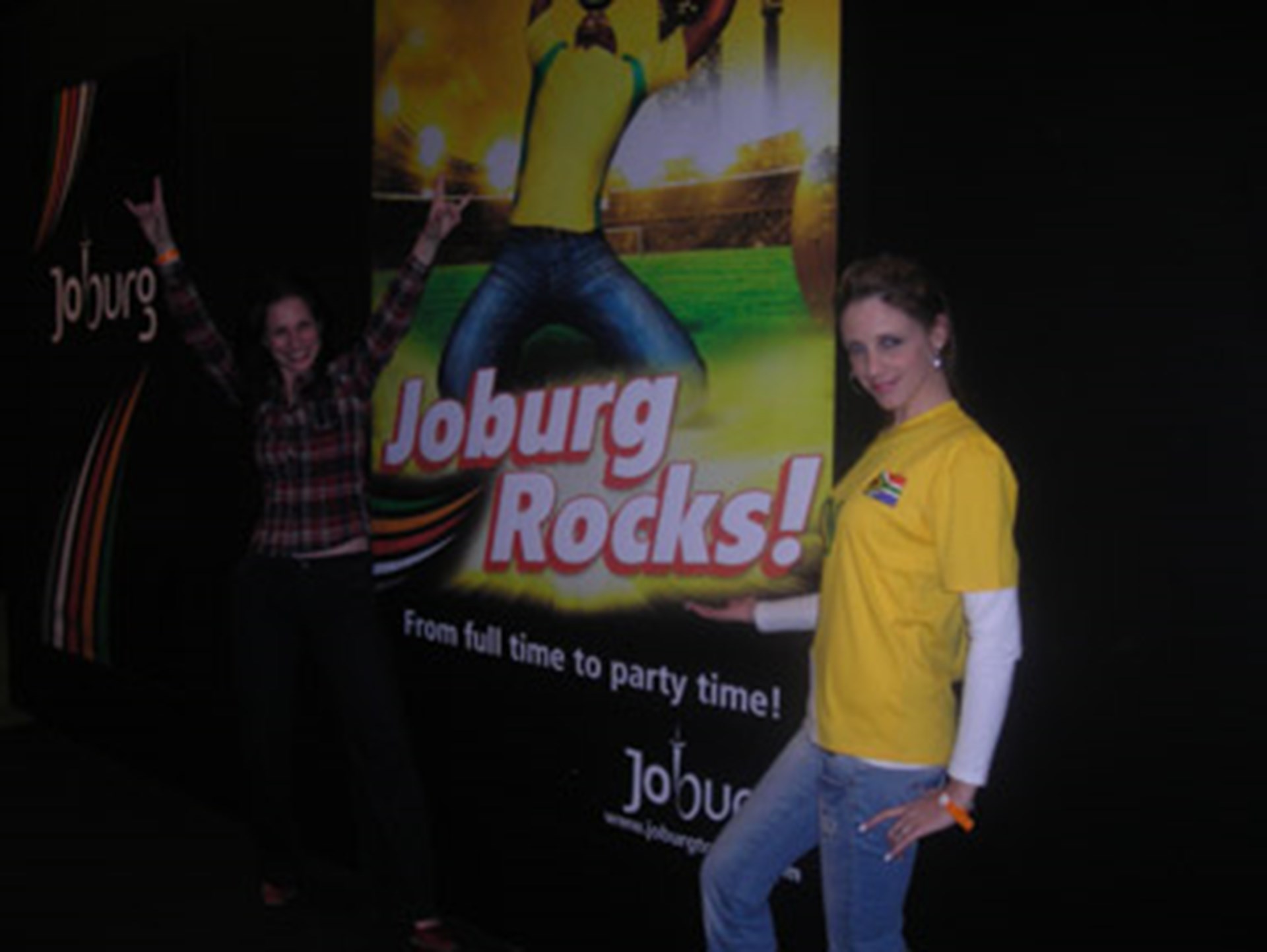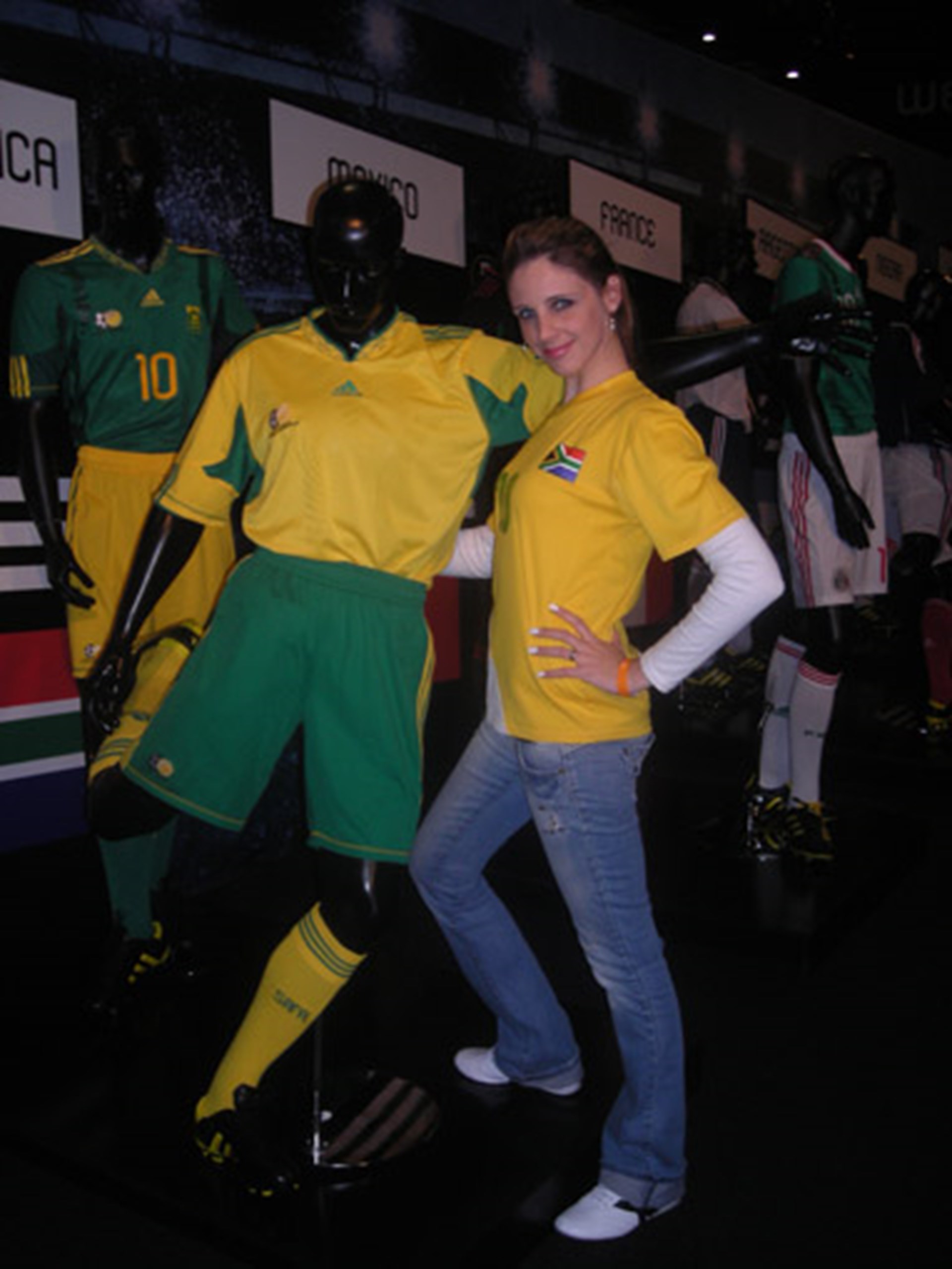 To really capture the moments of being a fan, one has to attend a Fan Park. I went to the Montecasino 'MTN Fan Park' to watch SA vs. France and the atmosphere was incredible. I got to meet some amazing fans and even got to hear some people playing the Vuvuzela the way it should be played. When people stood, I stood... when people sat, I sat and when people cheered, I found an excuse to purchase another 'Heineken'.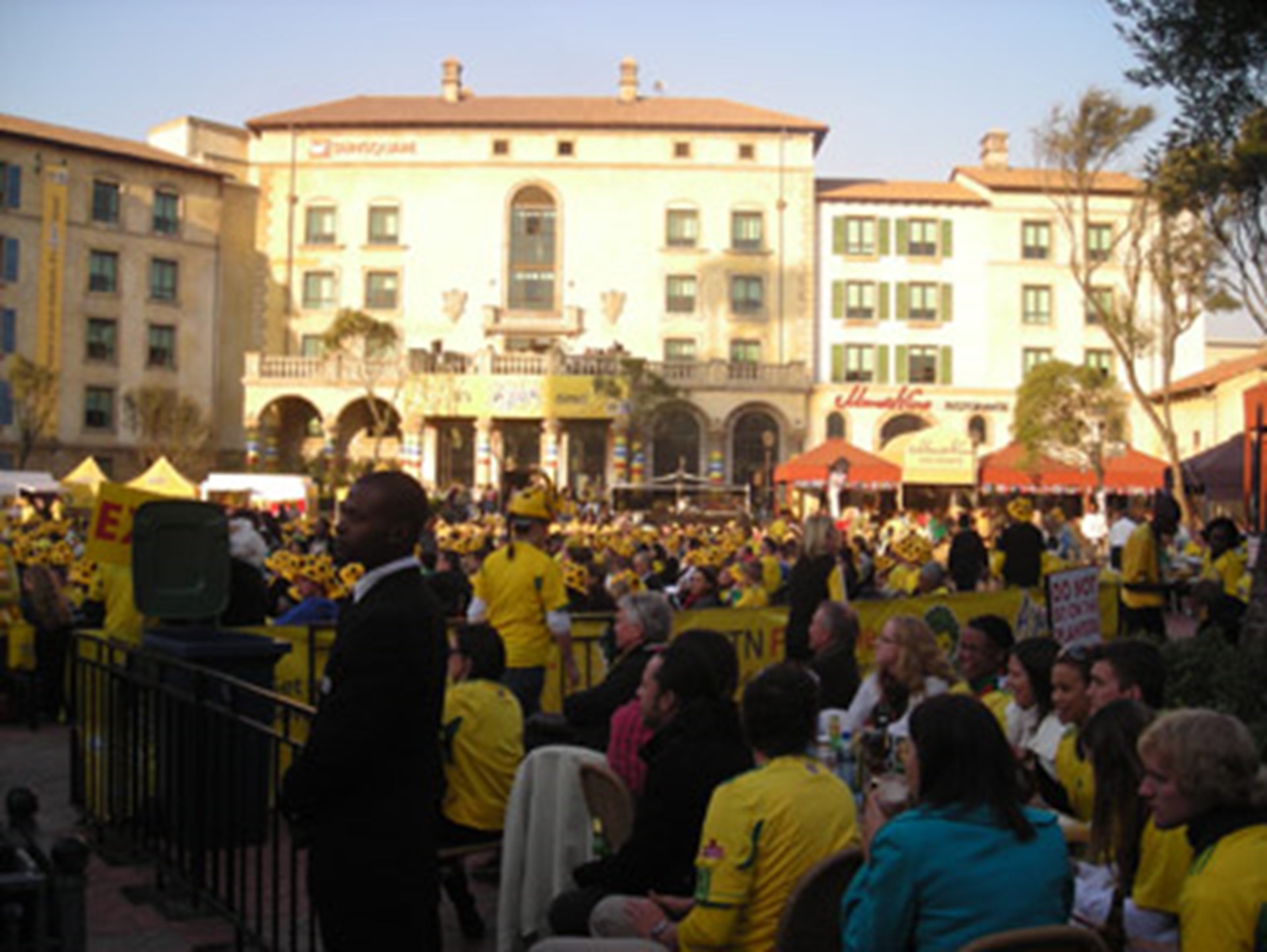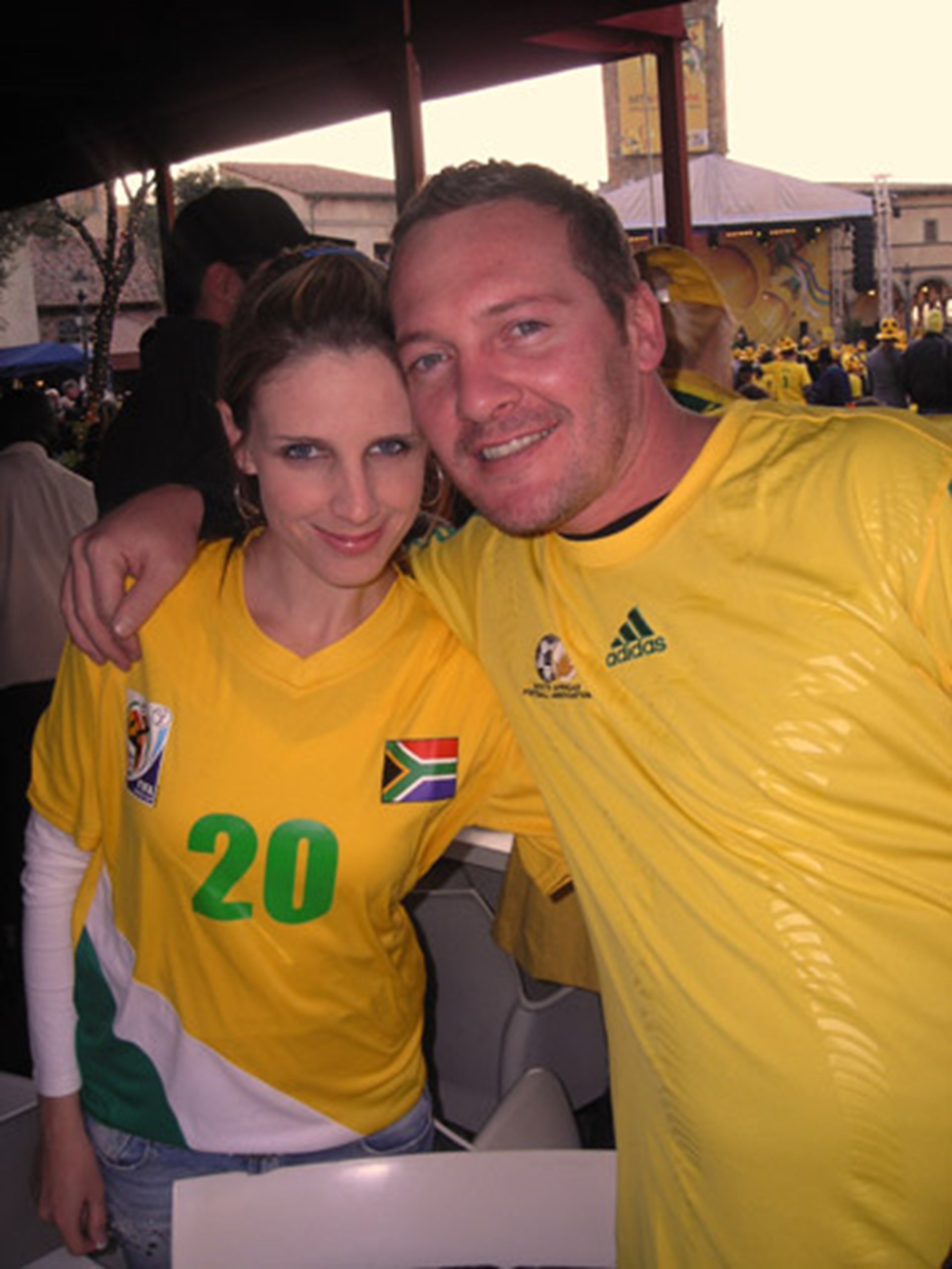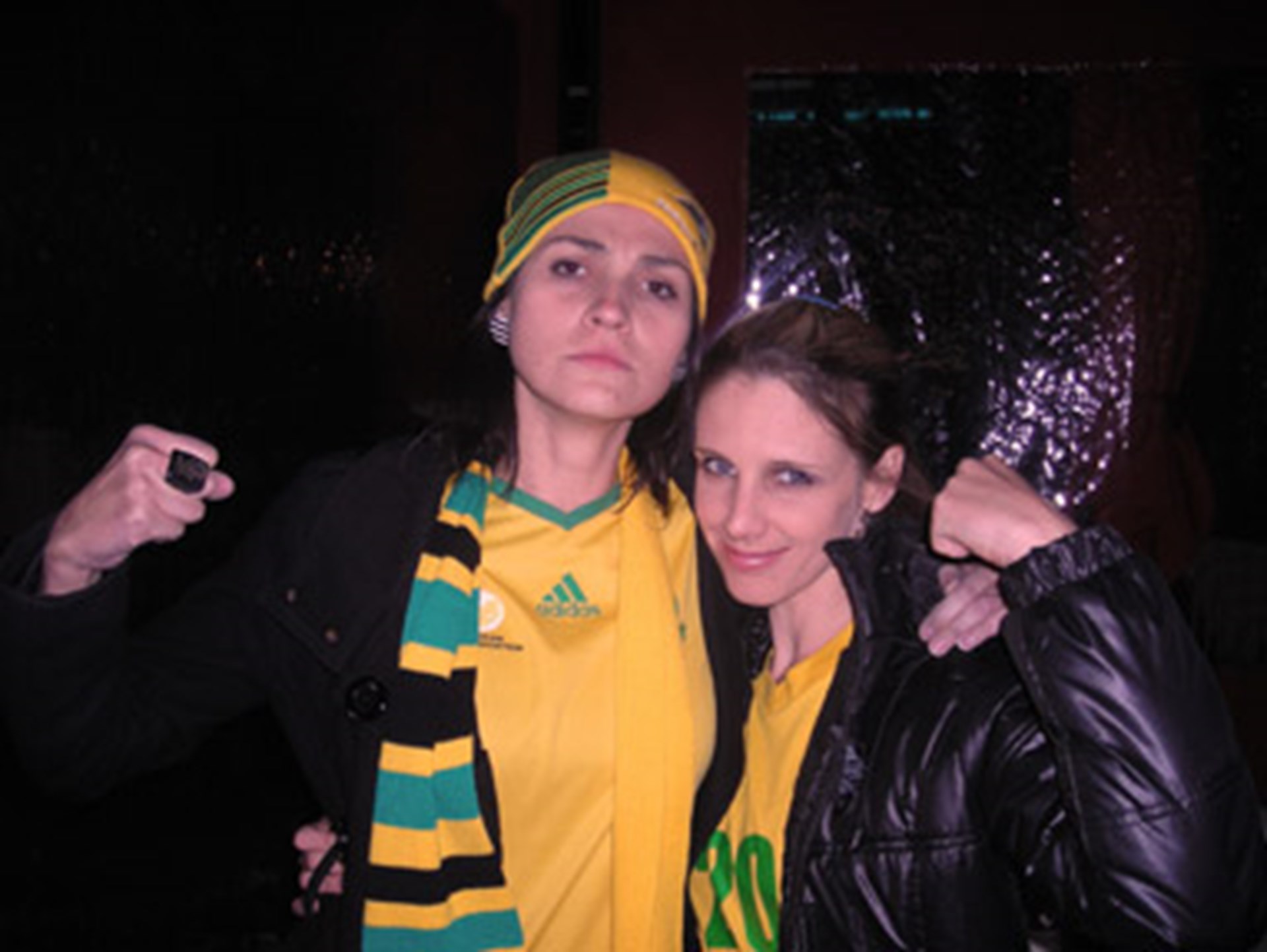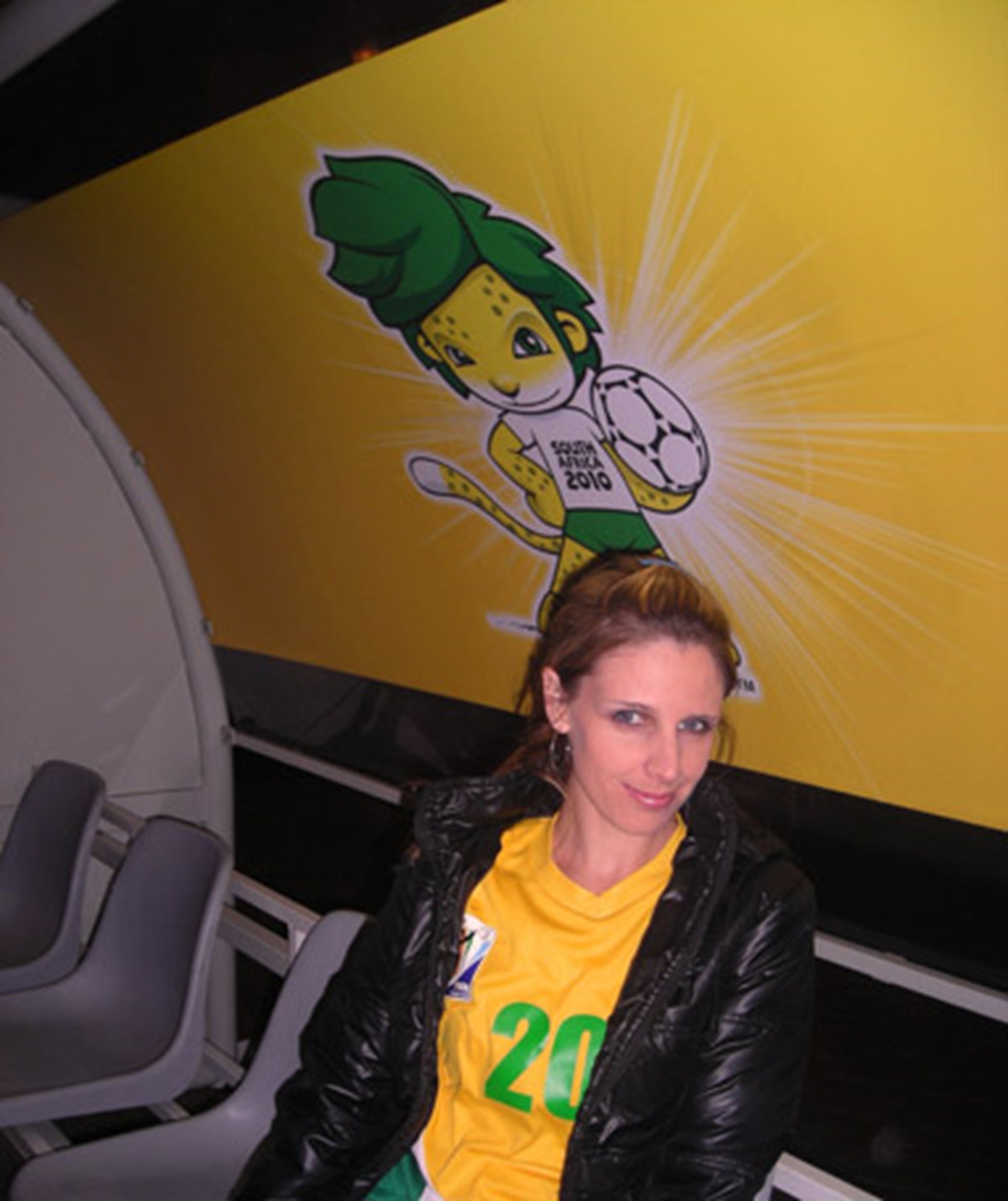 My final contribution towards my World Cup Buzz was to travel to Durban and go on the 'Moses Mabida' Stadium tour. I watched a documentary on how they built this stadium with the arch and it fascinated me.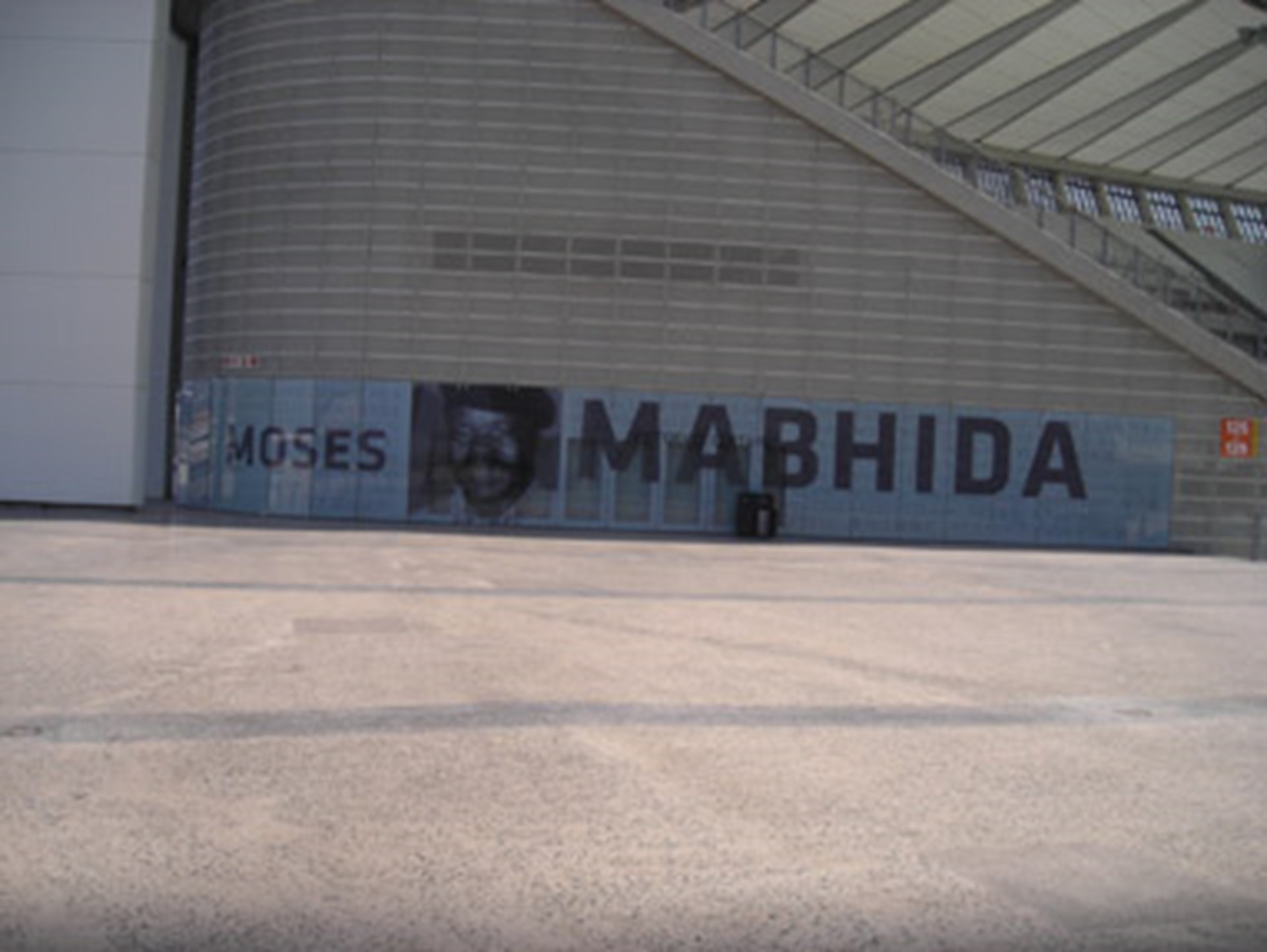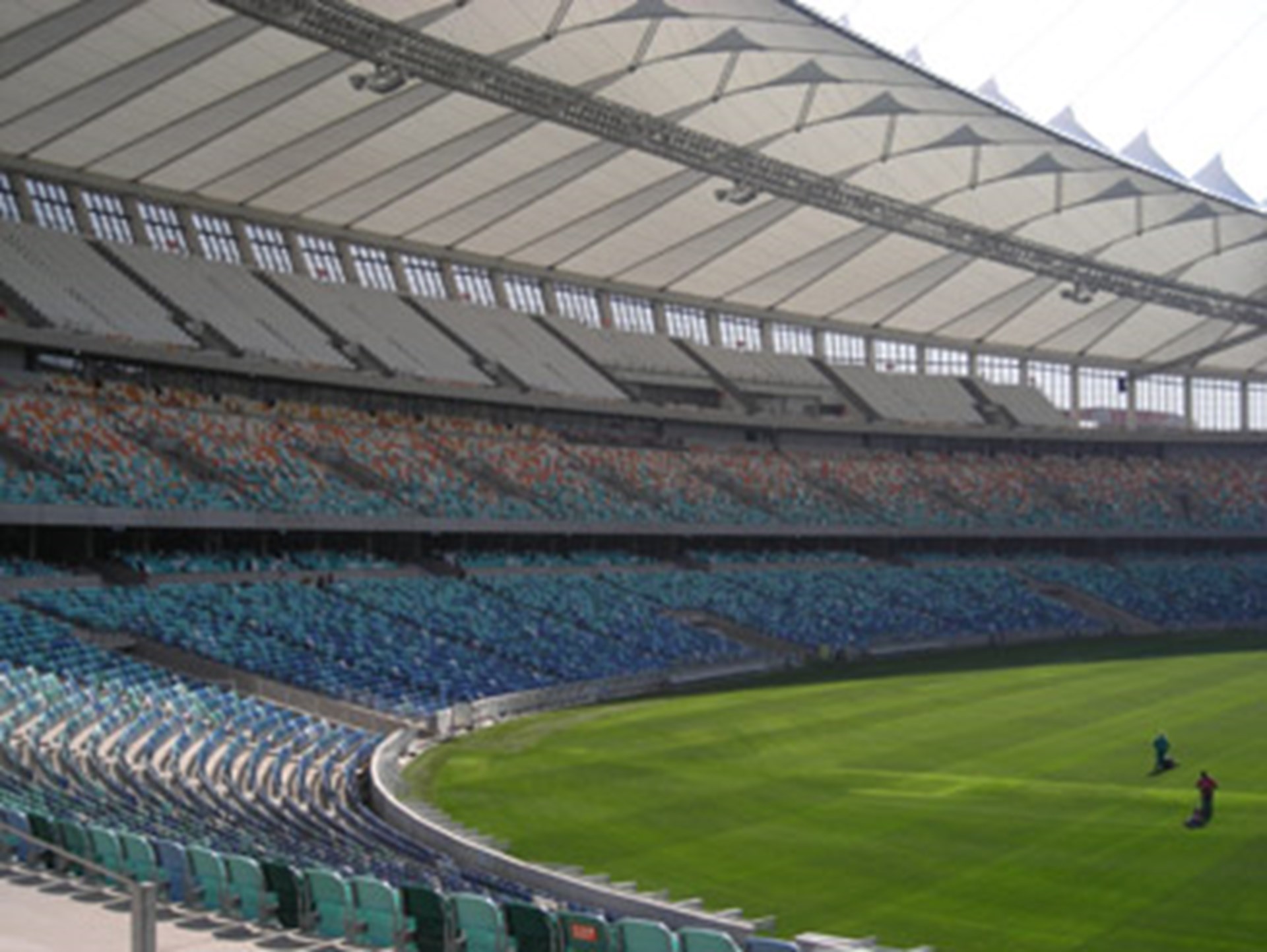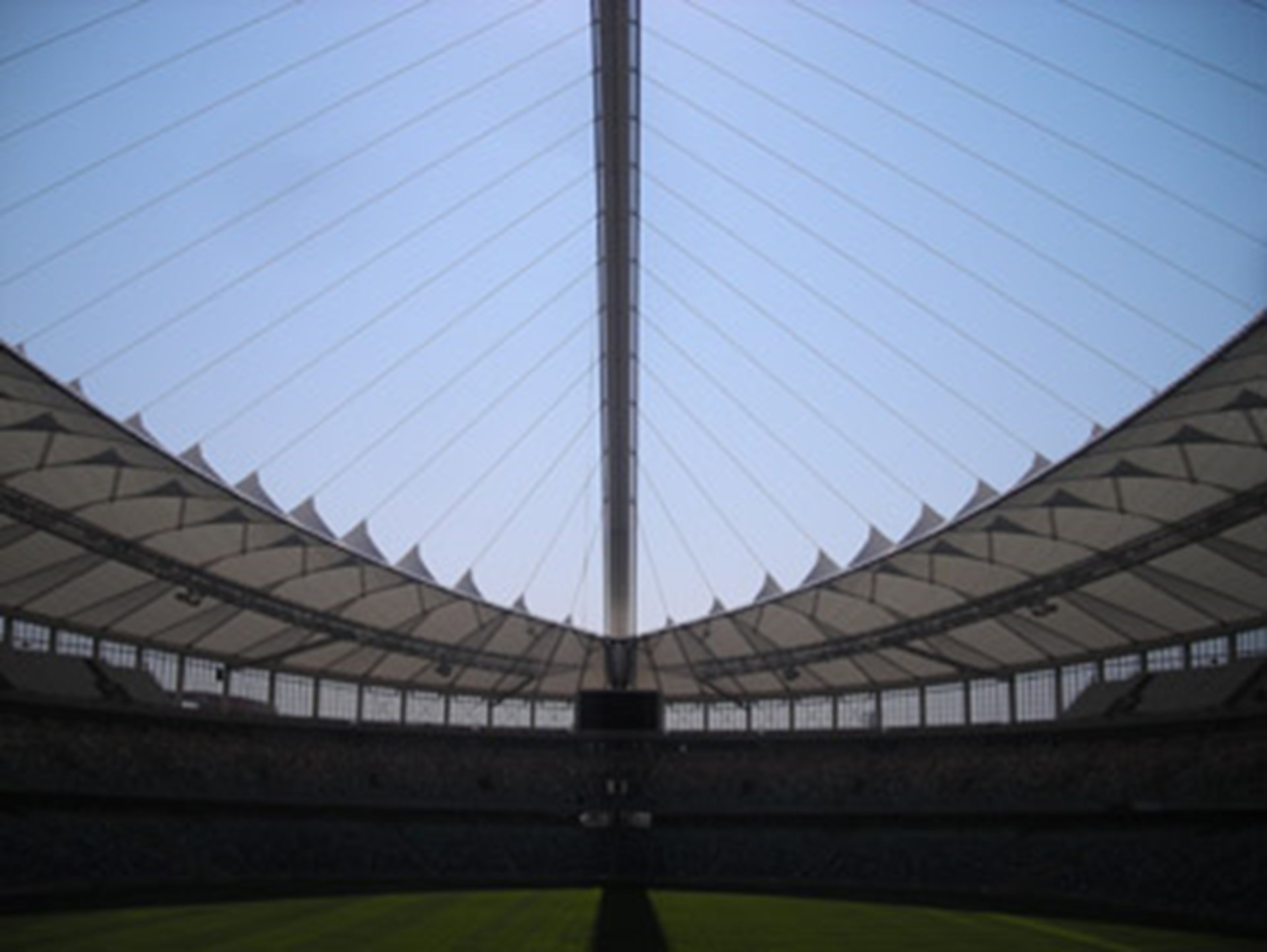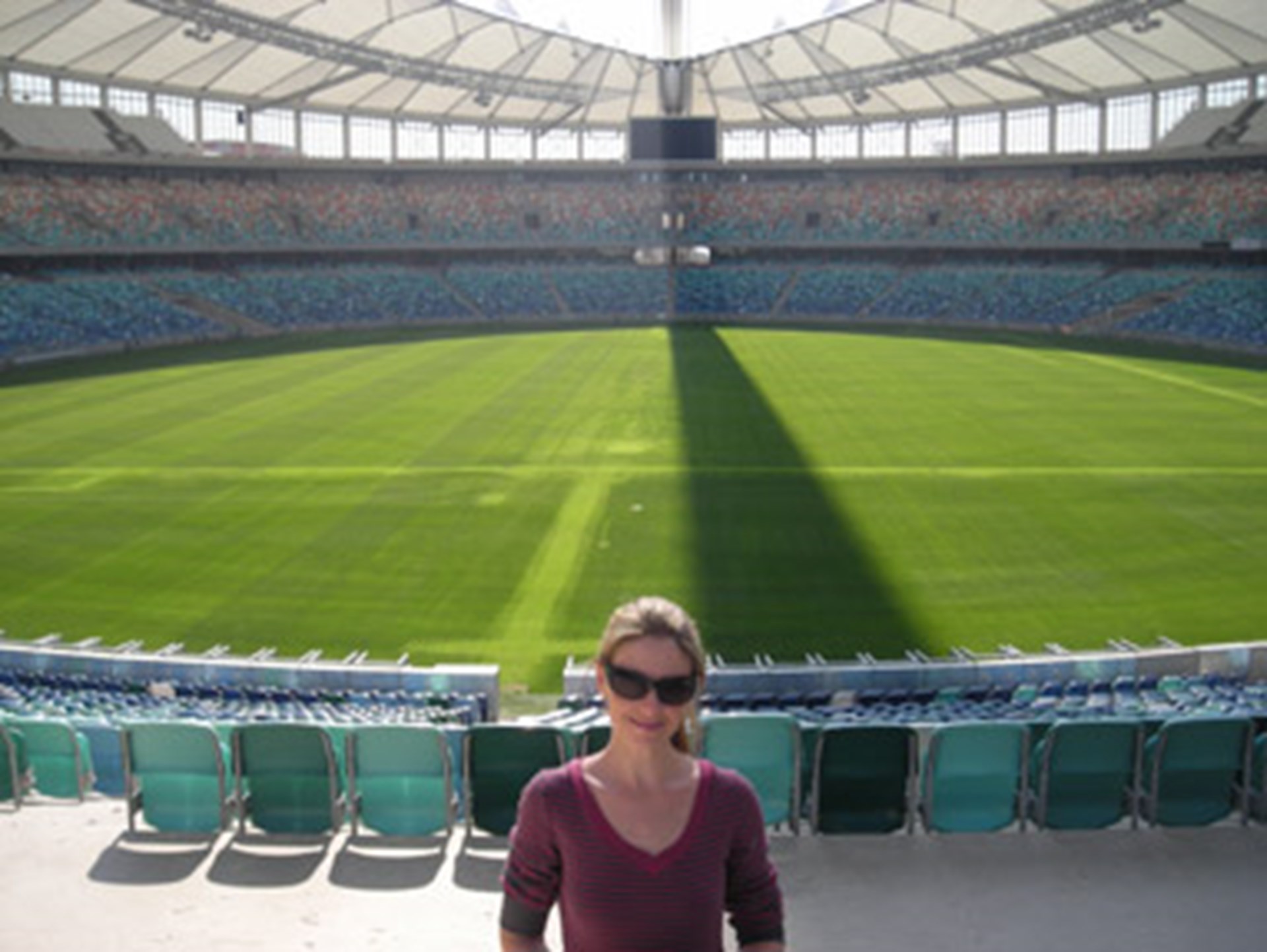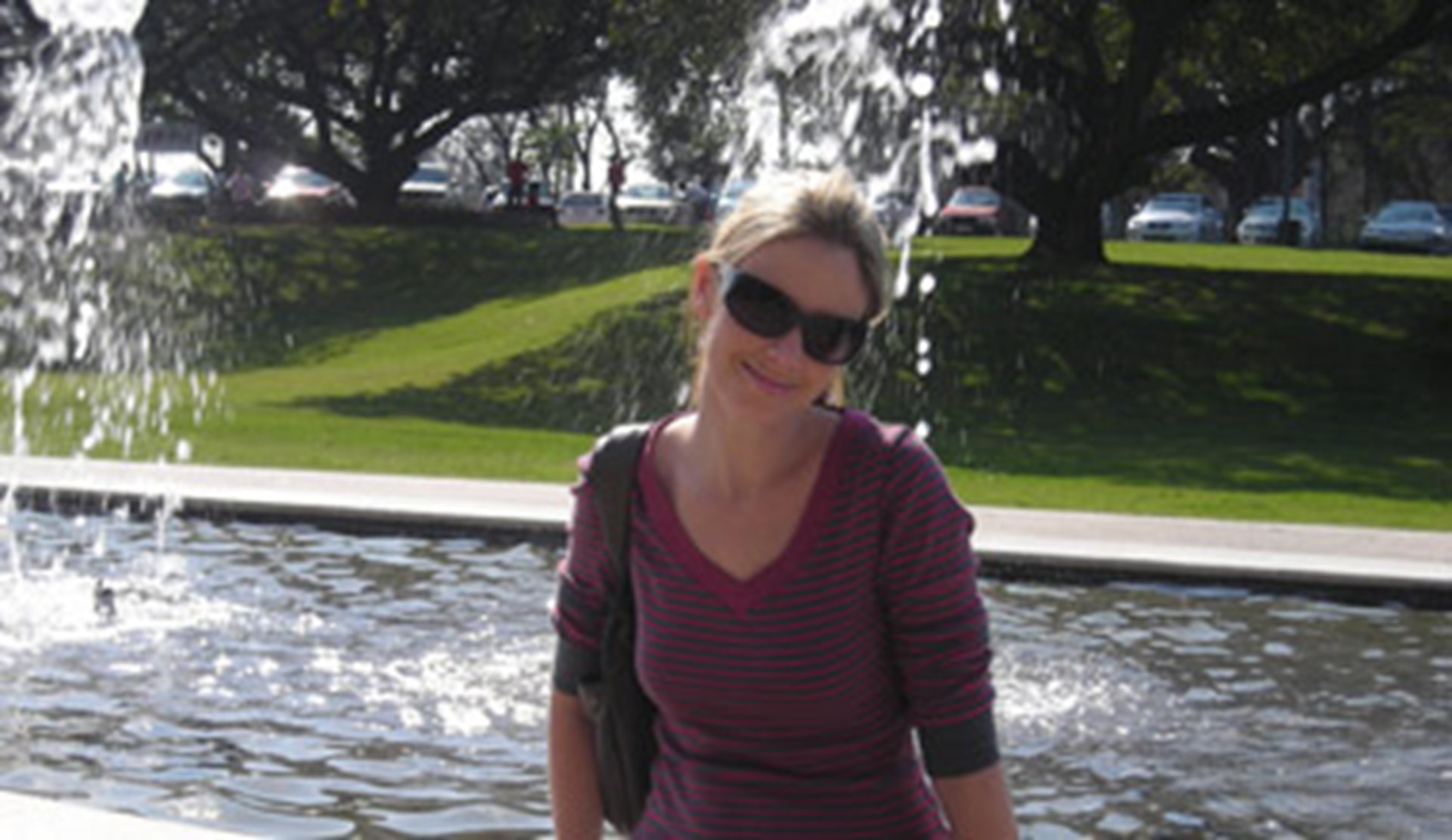 I was honoured to be featured on the promotional South African Government World Cup site where I shared with viewers experiences associated with the World Cup Soccer 2010.
What have I learned on my journey to become part of the World Cup Buzz? I think the most valuable thing I can take from it is that South Africa needs an event once a year that brings everyone together. I think we need to create some sort of tradition where we all fly our flags again. It's amazing what unity can do to a nation. I did figure out a few of my own soccer trivia as well:
I think all the teams need to rethink their outfits through. Bright colours mean cheerful and happy, that is not the attitude you want to provide for your opponent. I think dark colours would be more suitable. It's like a mental strategy.


I still believe soccer players play footsy with the ball. The amount of daffodils on the field that made so much drama because they scratched their knee or wait for it... the ball smacked them on their shins. I think rugby players should give soccer players some pain threshold advice.


Offside- This is a term referring to when a player is in a certain area and another player is not. And then that not player kicks the ball to the other player when the one player should have been behind the player of the player the Not player was originally kicking too. If this complication occurs it is known as offside. This explanation was repeated to me by various men who started even drawing pictures to try explain this bizarre occurrence.


Foul- Flightless Bird!


My Theory- Soccer Men Should Cut Their Hair- There is nothing more frustrating than watching some long haired Uruguay player flicking his hair out of his face the whole time. It's called a hair thingy... use it! That's what I like about rugby players... especially the 'All Blacks' they shave their heads... no hair in the way... no daffodil drama moments!


Having not knowing anything about soccer, I really enjoyed watching the games. I think what was most enjoyable about the games was the fact that they were always tense. I never realised how much skill it can take to strike a goal, no wonder why they never score more than a single digit score in the entire game. Soccer players are incredibly talented... they are like these mathematicians who have to judge distances vs. angles just too possibly get the ball near the net and then they even have to judge heights to get it in.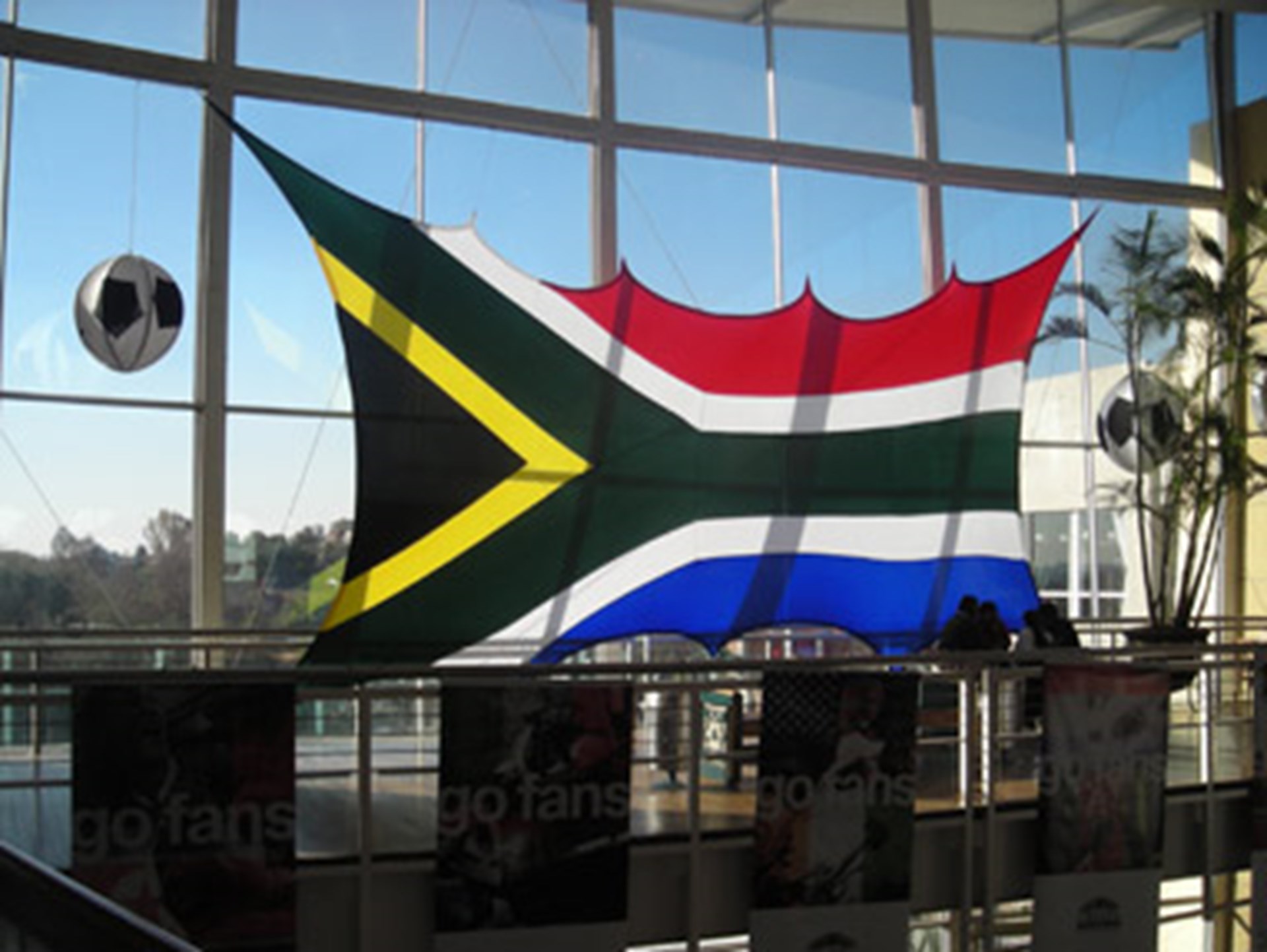 I must say that after this experience I have officially become a Soccer Fan and I have gained allot of respect for the sport and my country! I think South Africa met more than the expectations in terms of hosting this remarkable event.
Until Next Time
Pace Yourself
Little MMI...a.k.a. Proudly South African;)
Here are a few snaps that you Pacers sent to me. I apologise in advance... I received so many but can't have them all displayed so I just picked a few;)