"Noone has to know each other but by the end of the event everyone will know each other's pets, where they shop, what size bra they wear, their biggest fears and how often they like to go to the loo."
The male uncommunicative species has long attempted to ink manuscripts with answers on how to make a woman happy. This has been a question that has been unknown to the masculine population for centuries, decades, seconds and even milliseconds. I'm sure in the Ancient Pharaoh days there must have been papyrus scrolls with ancient secrets on how to please a lady. (Ok I don't mean it in THAT way). In all fairness I think not even us, the Super Boosted Incredible Ruler Species know what keeps us on Cloud 10 but I think I may have unlocked the secret!
It may sound simple but it does wonders... drum roll... ba ba ba da da da... Cupcakes and a little gesture! That's it! I know... you're thinking, "Why didn't I think of that"?
There is a gem in Rivonia, Johannesburg that in my opinion makes the best cupcakes and has an incredible standard of service. They delightfully hosted my Girl's Tea Party and what an amazing experience it was.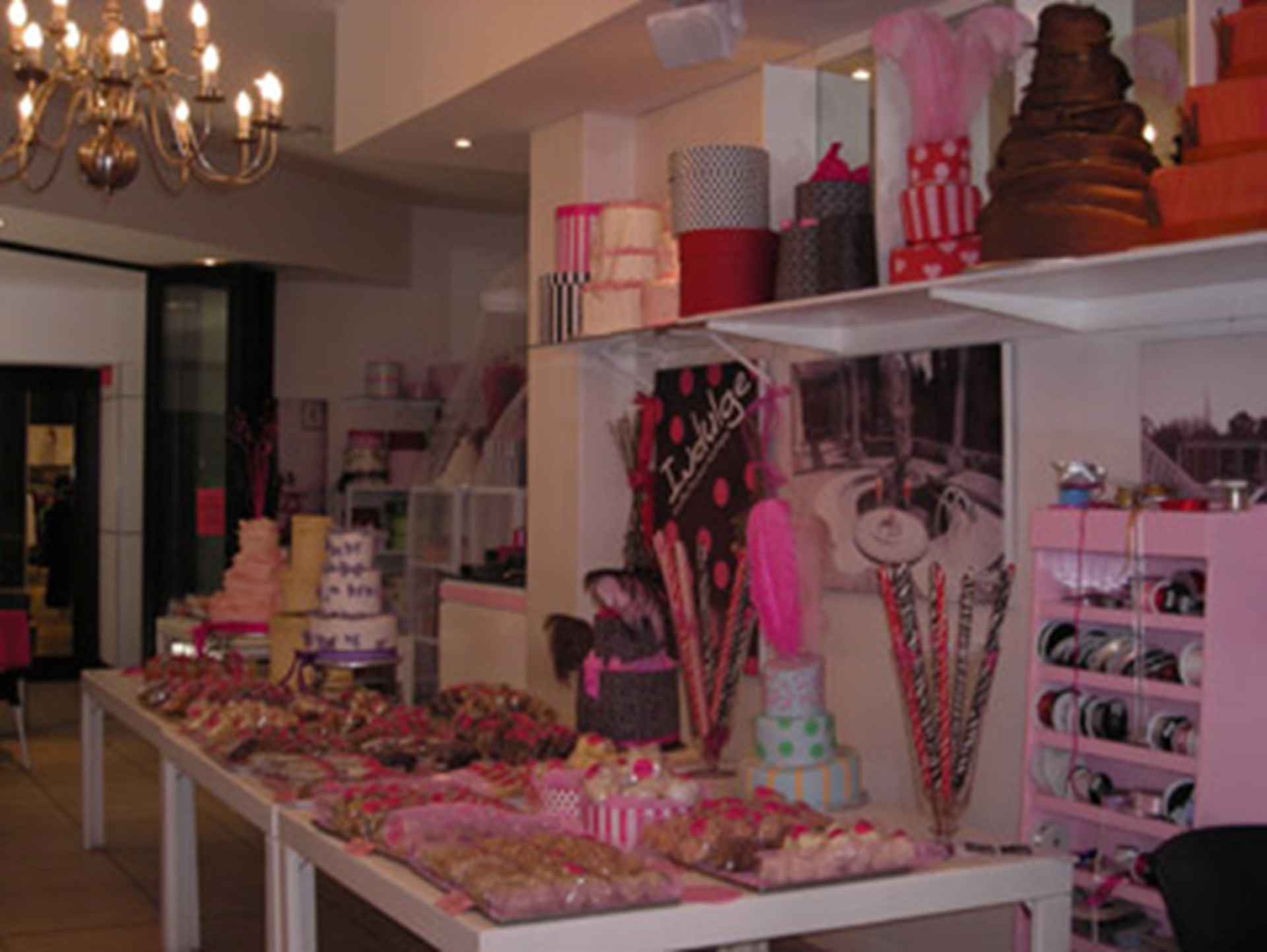 In this quaint, little boutique confectionery you're surrounded by wedding cakes, rose petals, ribbons, feathers and candy sticks that bring out a certain 'girliness' in you. The South African 'Springboks' apparently got 'Indulge' to specially make a cake for 'Nelson Mandela's' 90th Birthday so it just gives you an idea on how yummy the food is there.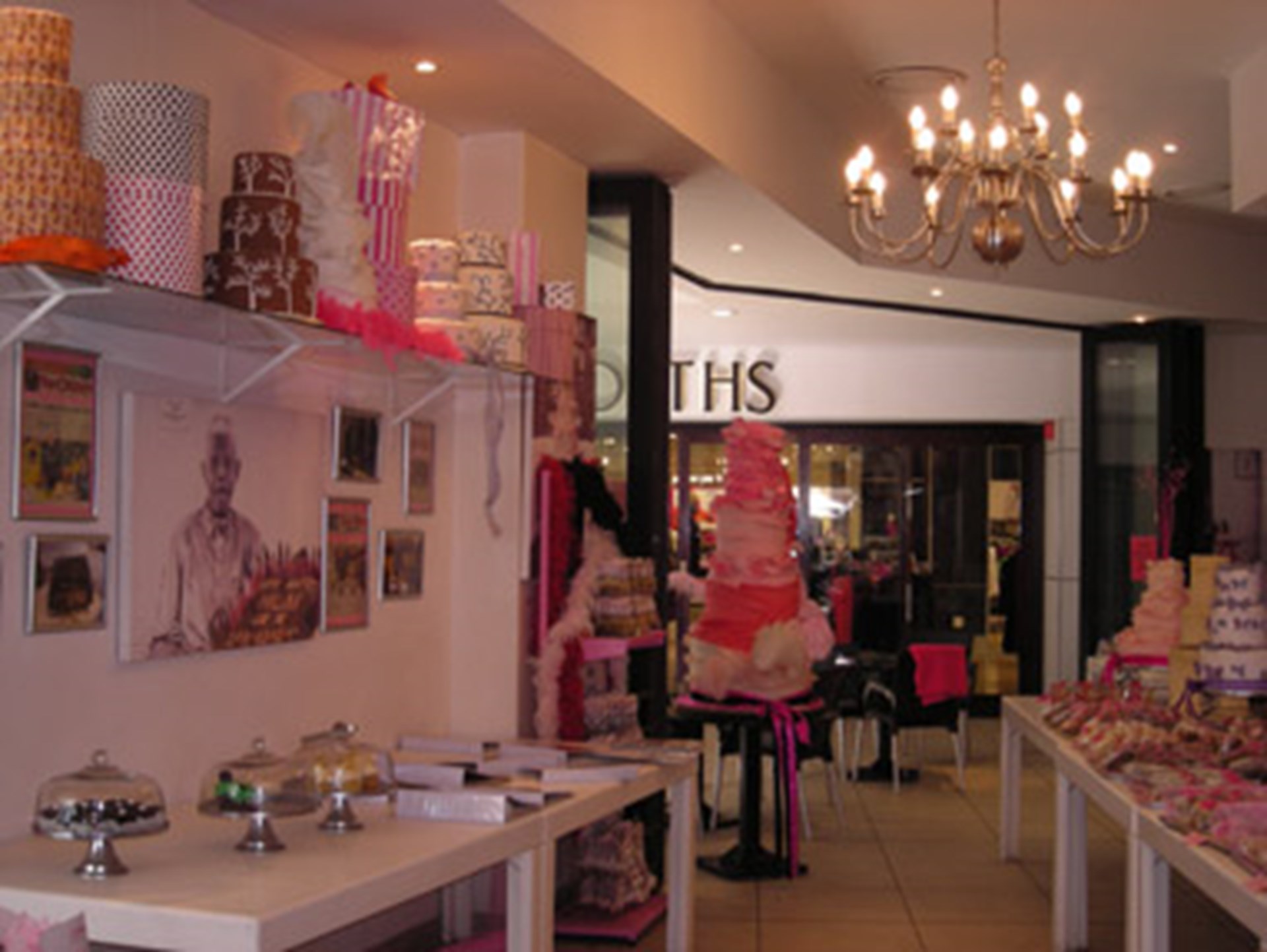 Being in a herd of girl's can be a little daunting sometimes! Not only does your brain have to multi-task in all directions as to keep conversation with 25 girls but you have to signal out responses all at the same time. It can get quite tiring and eventually my automated giggle starts croaking a little. I think Girl's or Mighty Interactive Woman otherwise known as MIW are incredible habitual species. Noone has to know each other but by the end of the event everyone will know each other's pets, where they shop, what size bra they wear, their biggest fears and how often they like to go to the loo.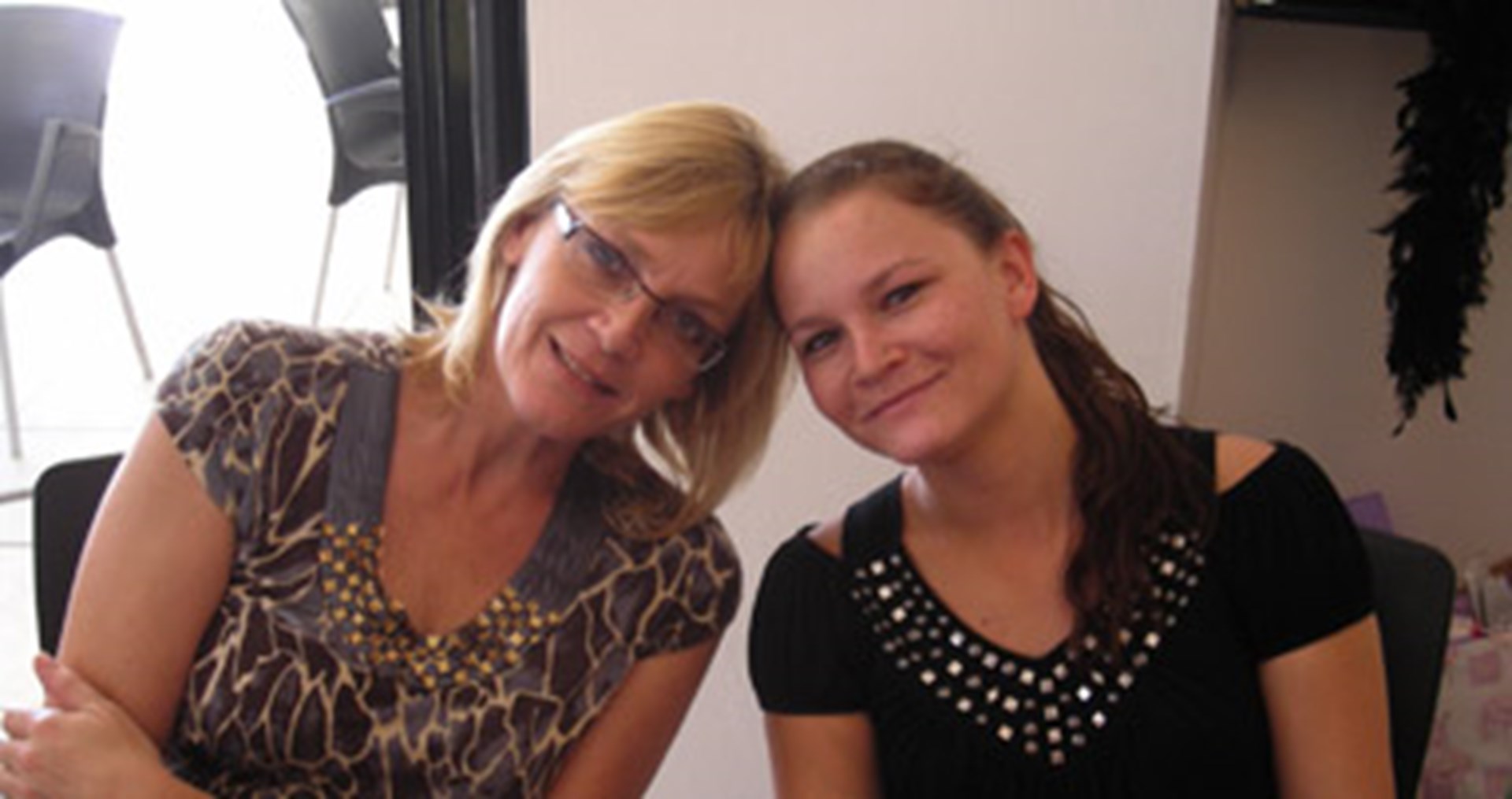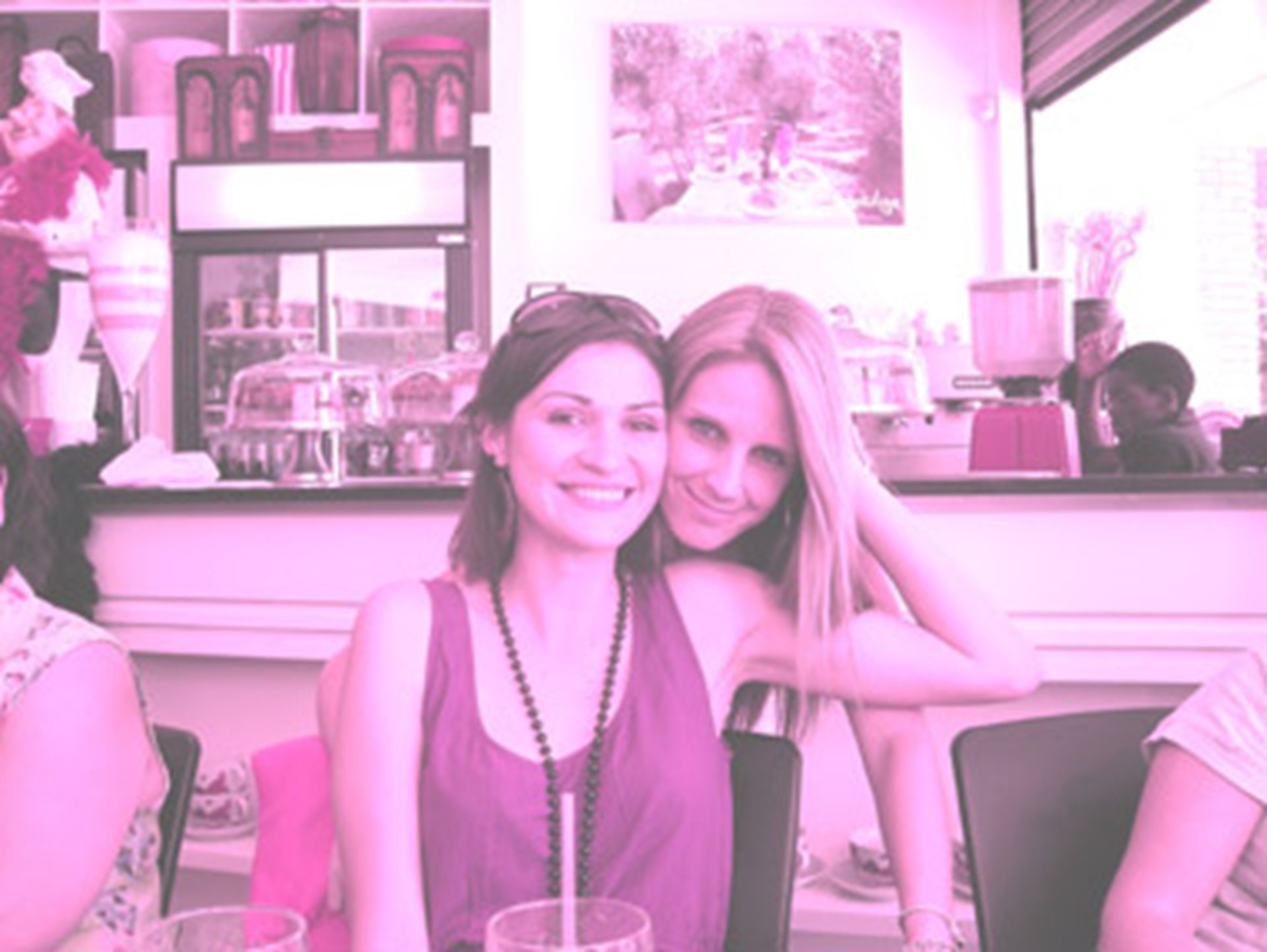 I think loos are secret topic changes! A group of 'wee wee citizens' can leave speaking about latest bikinis and they can return competing on whose relationship is worse off. It's a conspiracy unfolding with topic changes in loos... might have something to do with the toilet paper.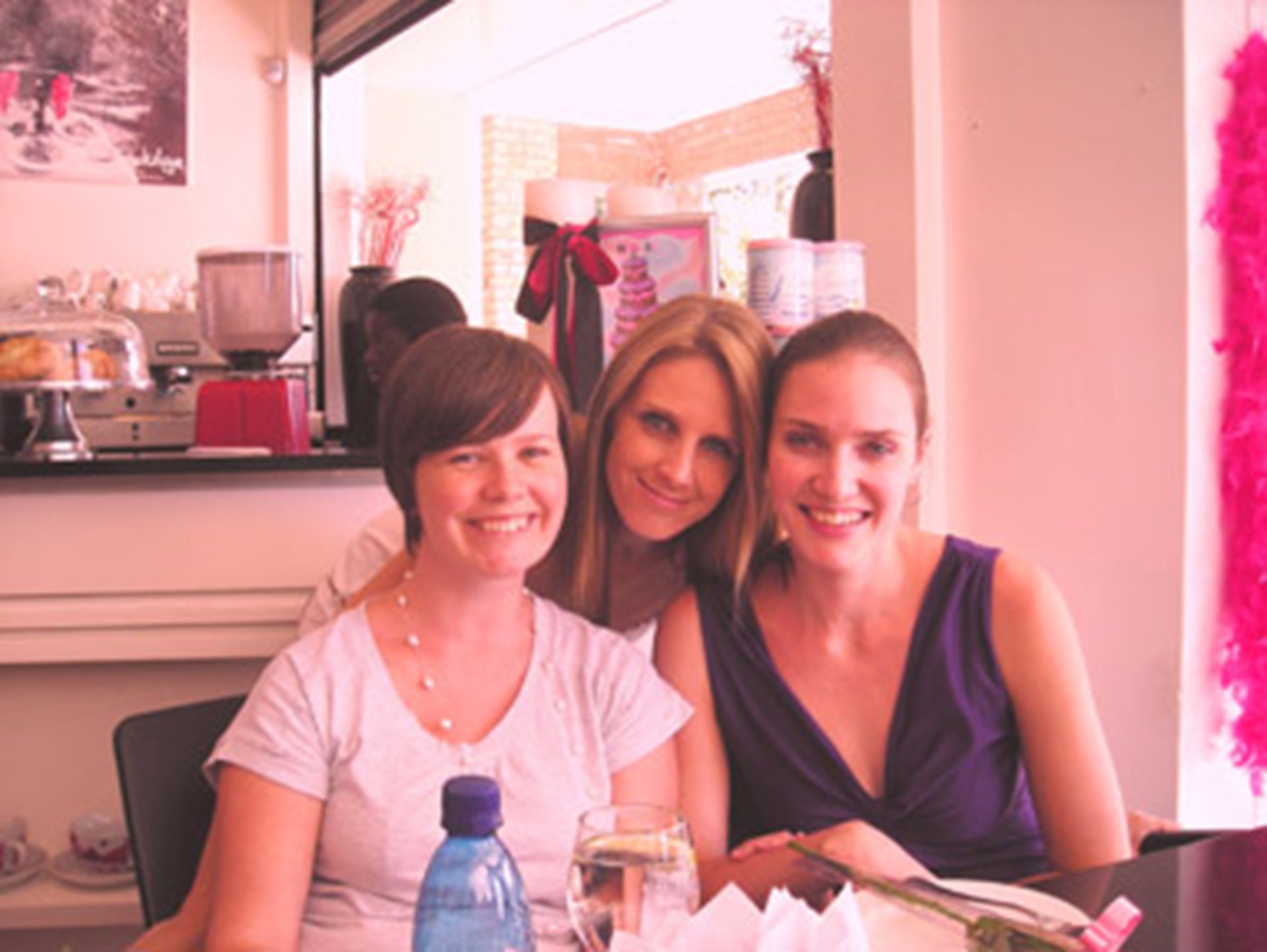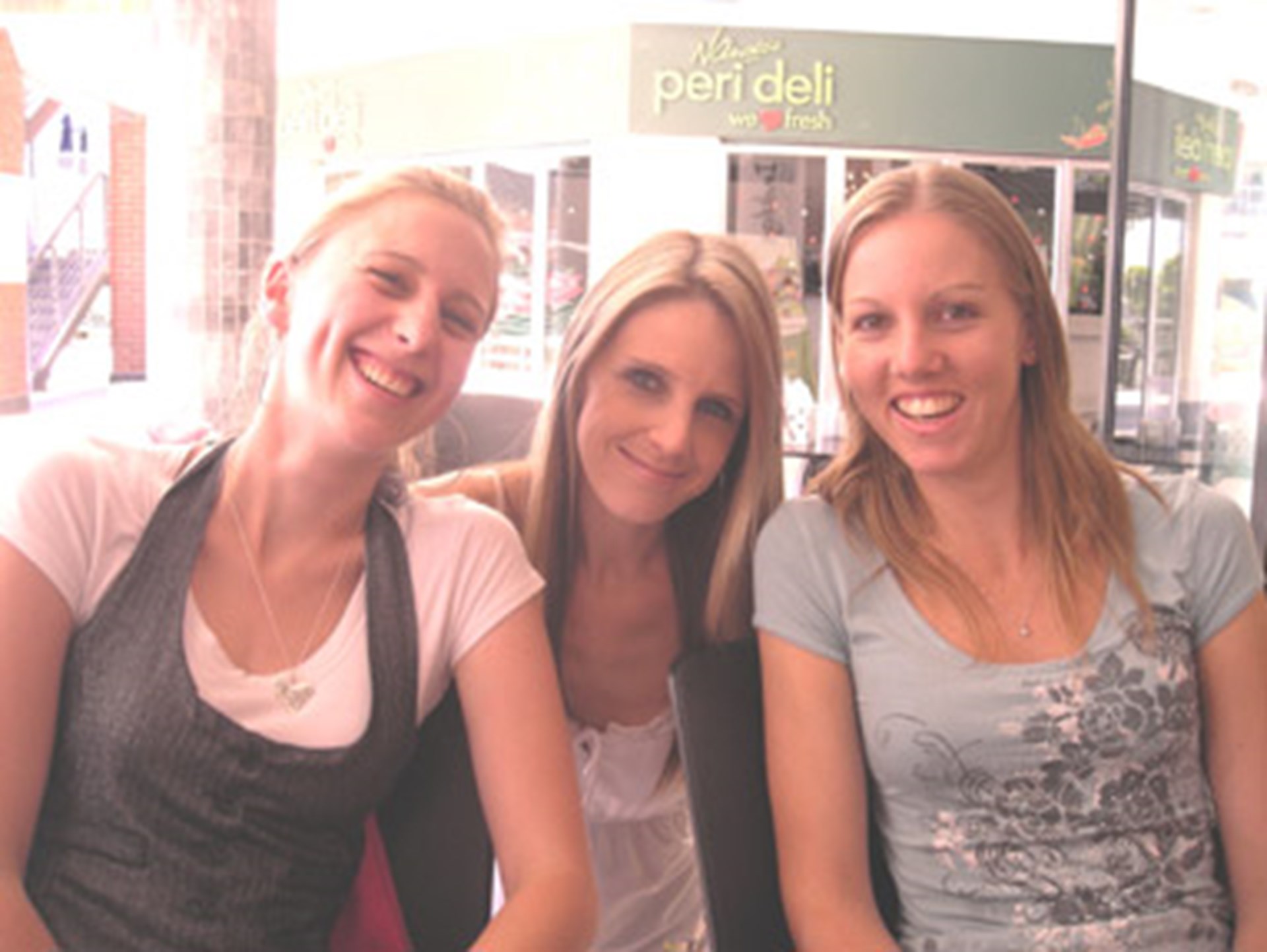 Everyone ordered their teas and then the silver tiers started being laid out. I don't think I've seen so many MIW mouth's drop like they were. Every cupcake was made to perfection, the size, the details... the icing. Sometimes I feel rather bad when food has been designed so beautifully and then my canines have to mash it all up. Sweet things do weird things to a woman's resonance... sounds that can only be defined as 'Oooooo' and 'Mmmmm' travel through the room. There becomes a silence (note to male... woman do have mute buttons) and just when the last crumb slides down their throats, the white noise starts again. Fascinating!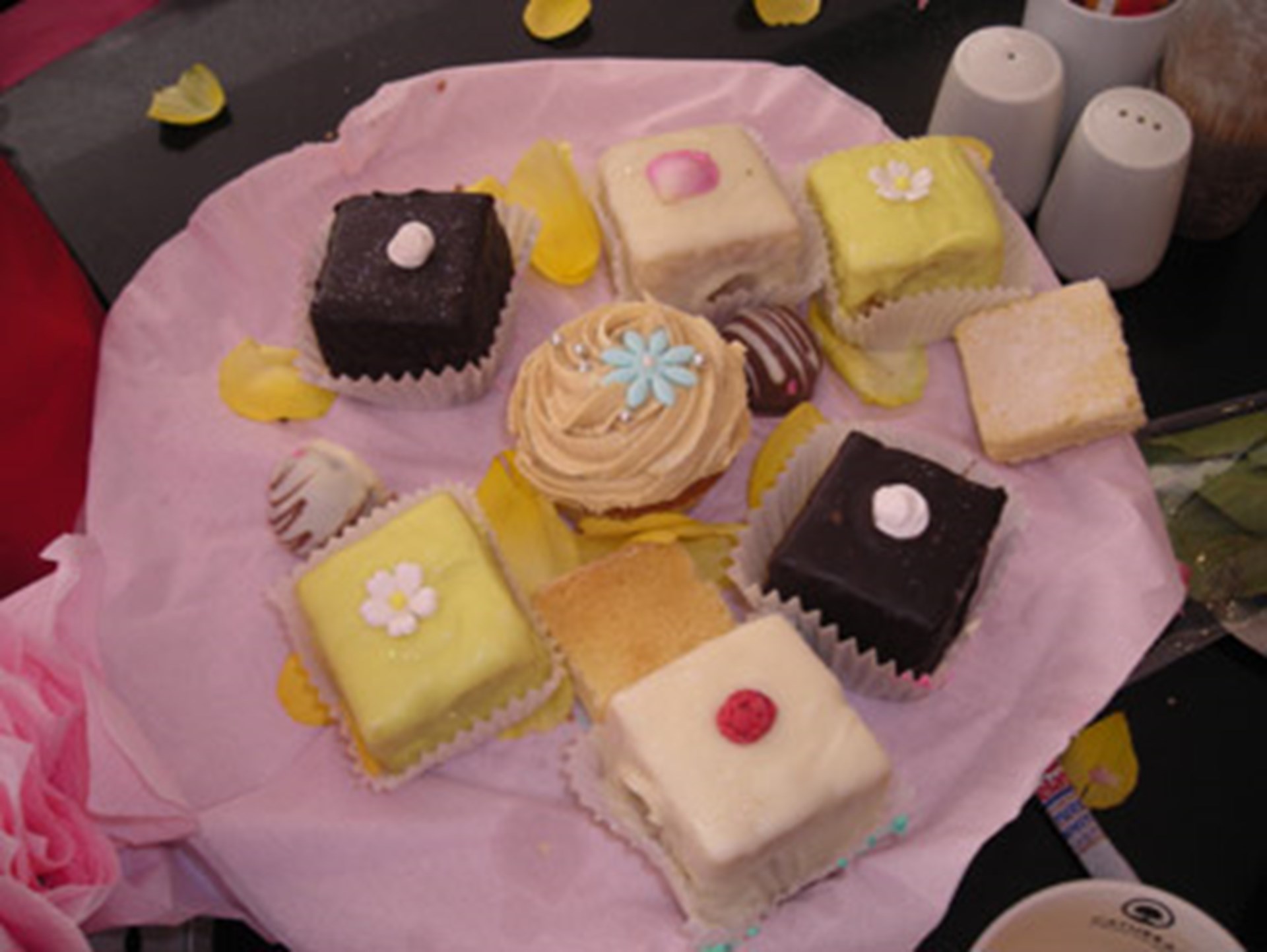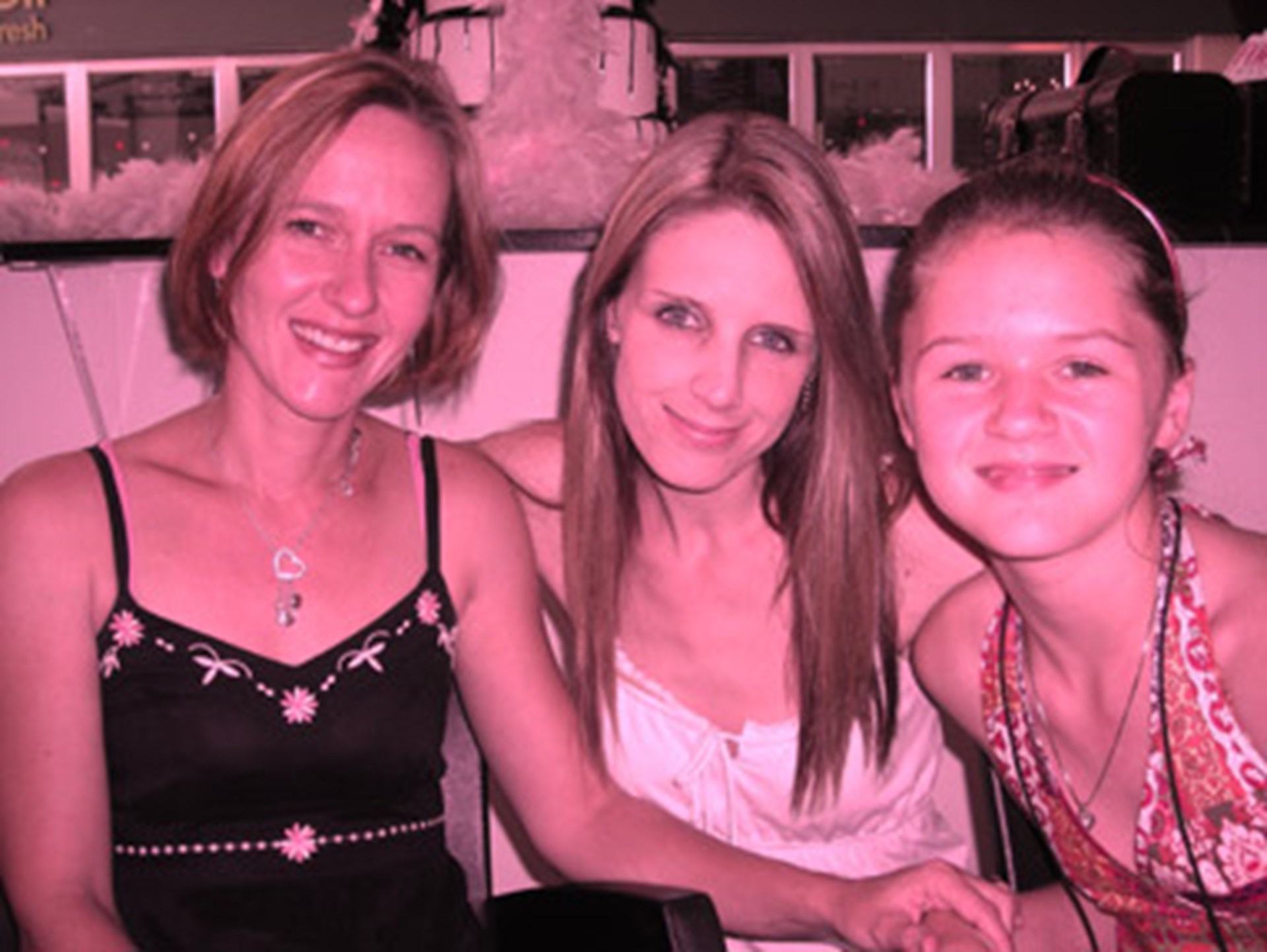 Tea Pots confuse me! Back at my humble abode, I make tea simply but adding a tea bag into a mug... walla... instant tea! When you visit fancy tea places like this one, they bring you tea pots with string hanging out the top with weird gadgetry thingy's. I never know where to begin. Some people swirl the tea bag in the pot and then they leave it to 'brew'... I just kinda want to pour it into my cup immediately and drink. When you observe a few ladies practicing the 'correct' tea drinking you start doubting your tea making skills. I decided to attempt grasping this art of tea making and stirred my bag around a bit but the most tragic thing happened- The tea bag broke! Next thing I was stirring what seemed to be a pot of herbal soup and I had no idea how to retrace my steps. I couldn't likely send the pot back, I would look like a tea amateur, and so I tried to make everything seem as normal as possible and poured the herb mix into my mug. It was gross! I kinda munched on cupcakes and mixed a mouthful of tea with it to take the bitter taste out. I think there should be a petition on banning tea pots. Useless kitchen pottery!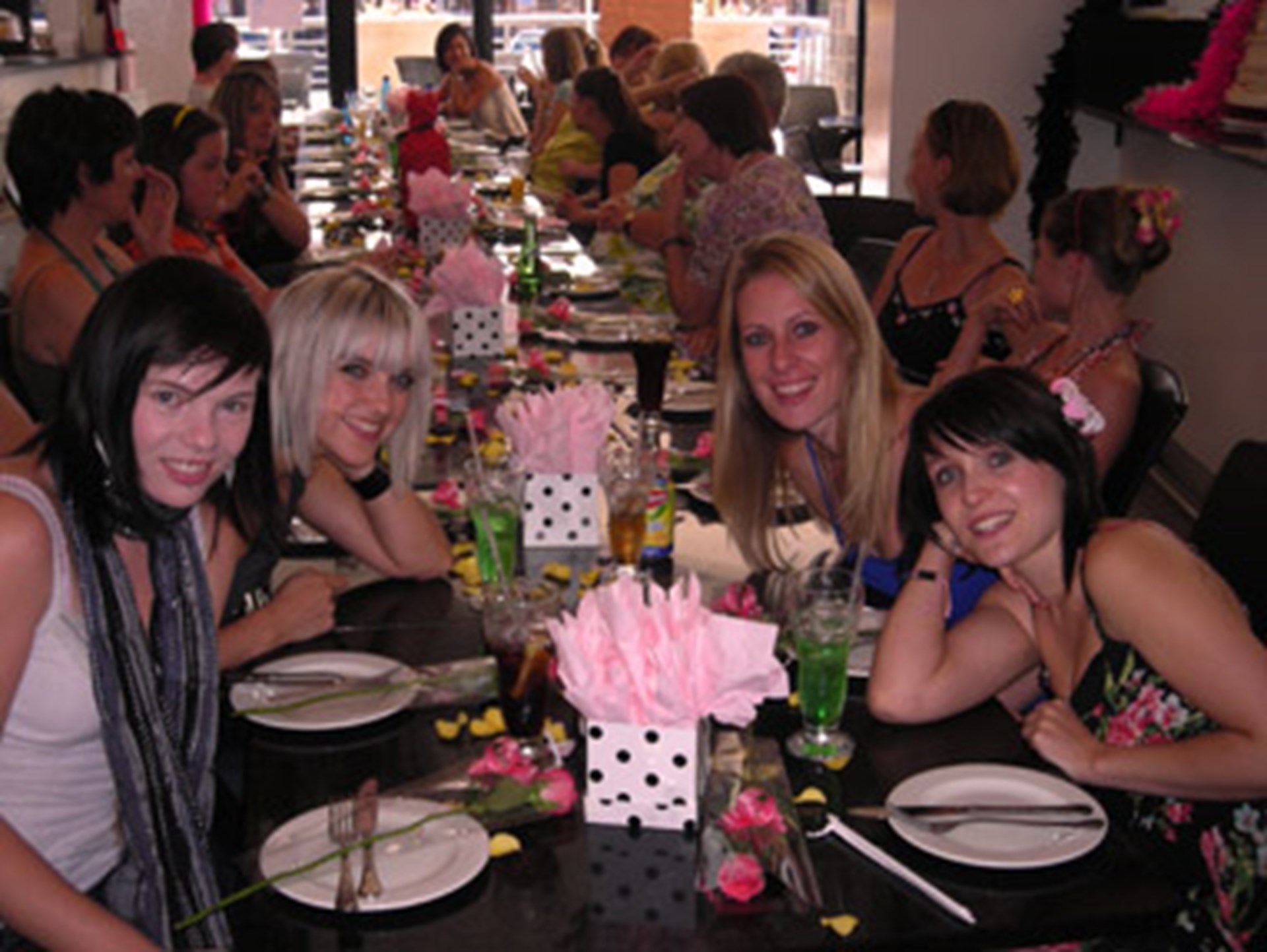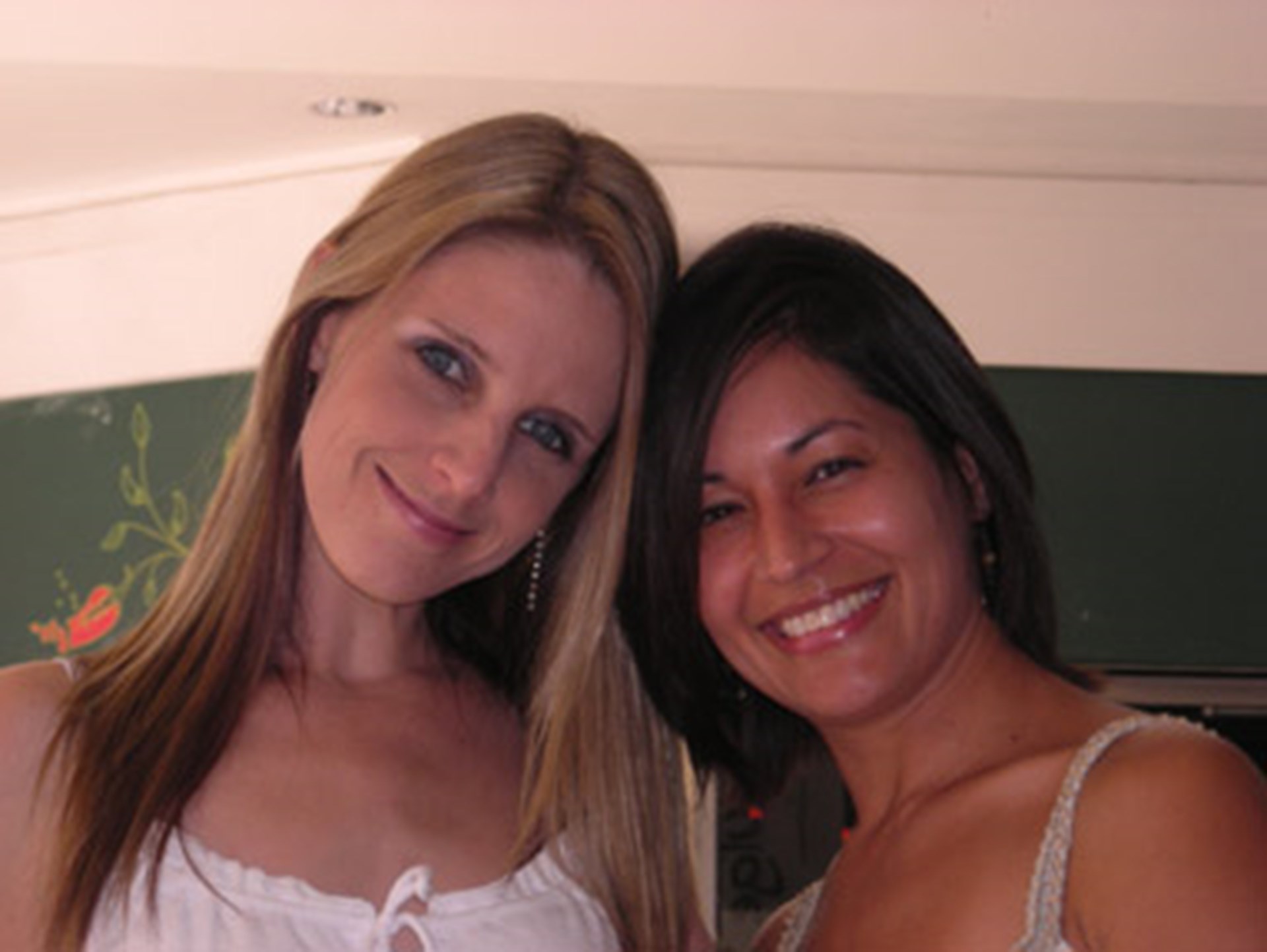 Every lady left with a pink rose... woman loves gestures. It can be the simplest, non-expensive thing but the smile on their faces is priceless.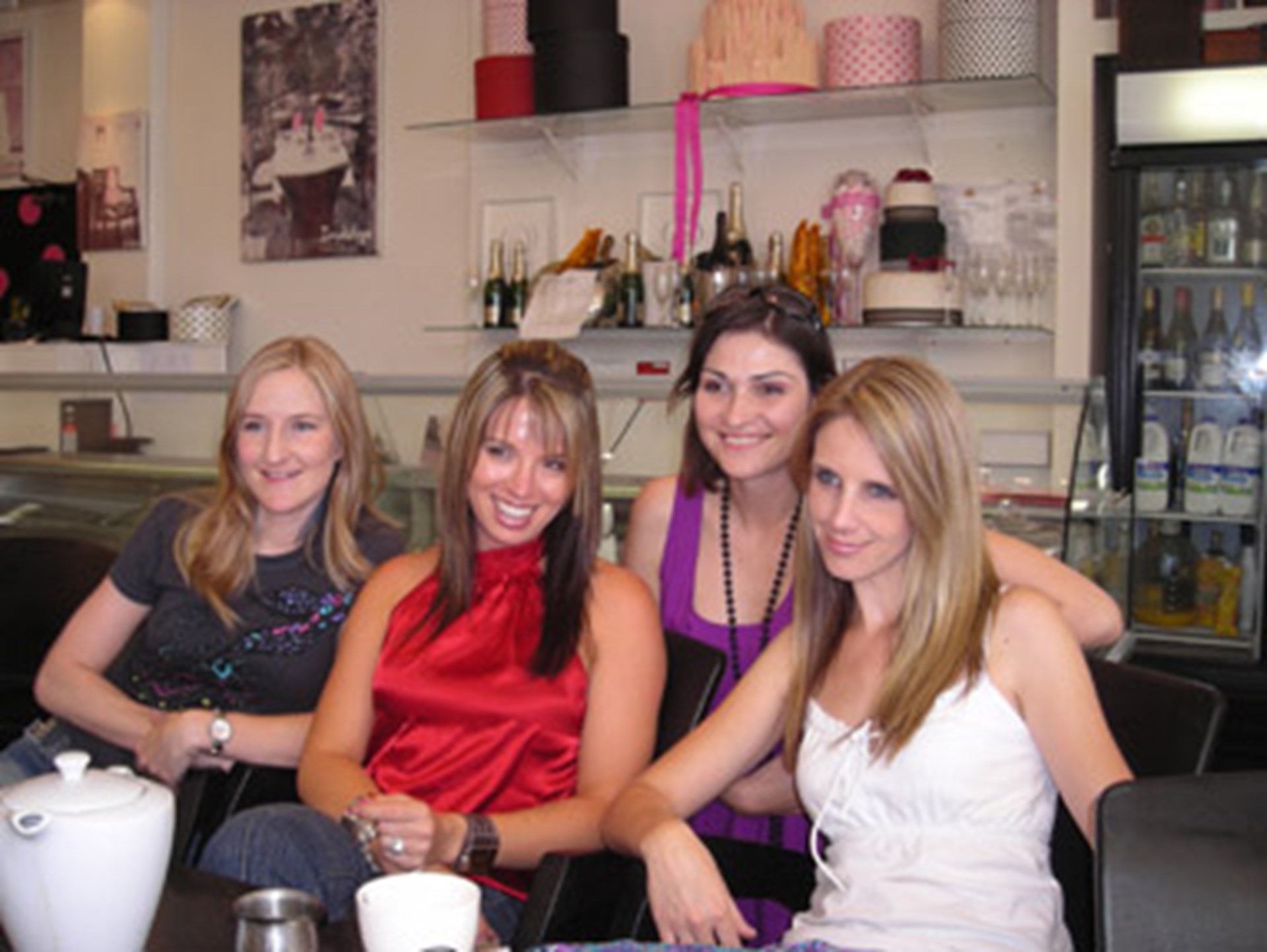 I really want to thank 'Indulge' for an incredible tea party... everyone had an amazing time and I would definitely recommend them for your own tea parties... just say no to the tea pot! Hehe!
Until Next Time
Little Miss Mission Impossible