"It was staring at us through the tree as if to say, 'Stalk Me'. I couldn't resist!"
As the sun rises and beats its heated rays upon the African soil, the meerkat gently pops its head and peeks at the bellowing hippo basking in the sun rays. 'Kaa Kaa'. Elephant footprints stain the grassland floors whilst the lions roar echo's through gushing waterfalls. (~African Orchestra~)
Travelling to the game lodge in the 'Waterberg' mountains situated in South Africa, I could see the excitement looks beaming off the groups faces. I don't think they really had any idea what they were in for and with Little MMI, you never know. All I knew was I practiced my morning rooster calls and I had a handy can of shaving cream packed in my luggage. (~mischievous giggle~)
My friends were booked into mountain chalets which were beautiful and so accommodating. I think everyone thought we would really be 'roughing it' but what awaited us was luxurious wilderness with private swimming pools overlooking a gorge. Some of the men were even impressed when they were welcomed with satellite television... rugby in the bush, what more could they ask for?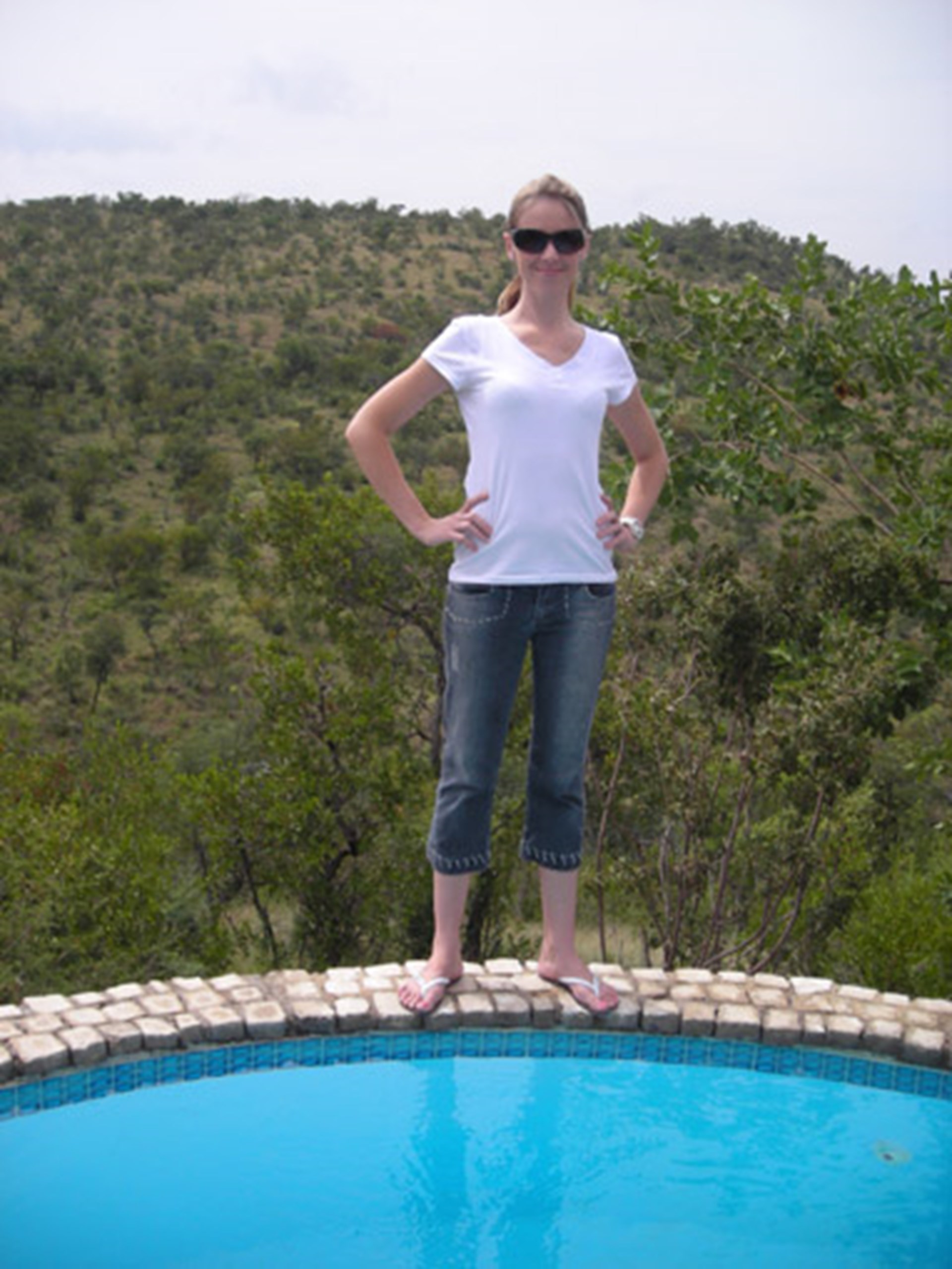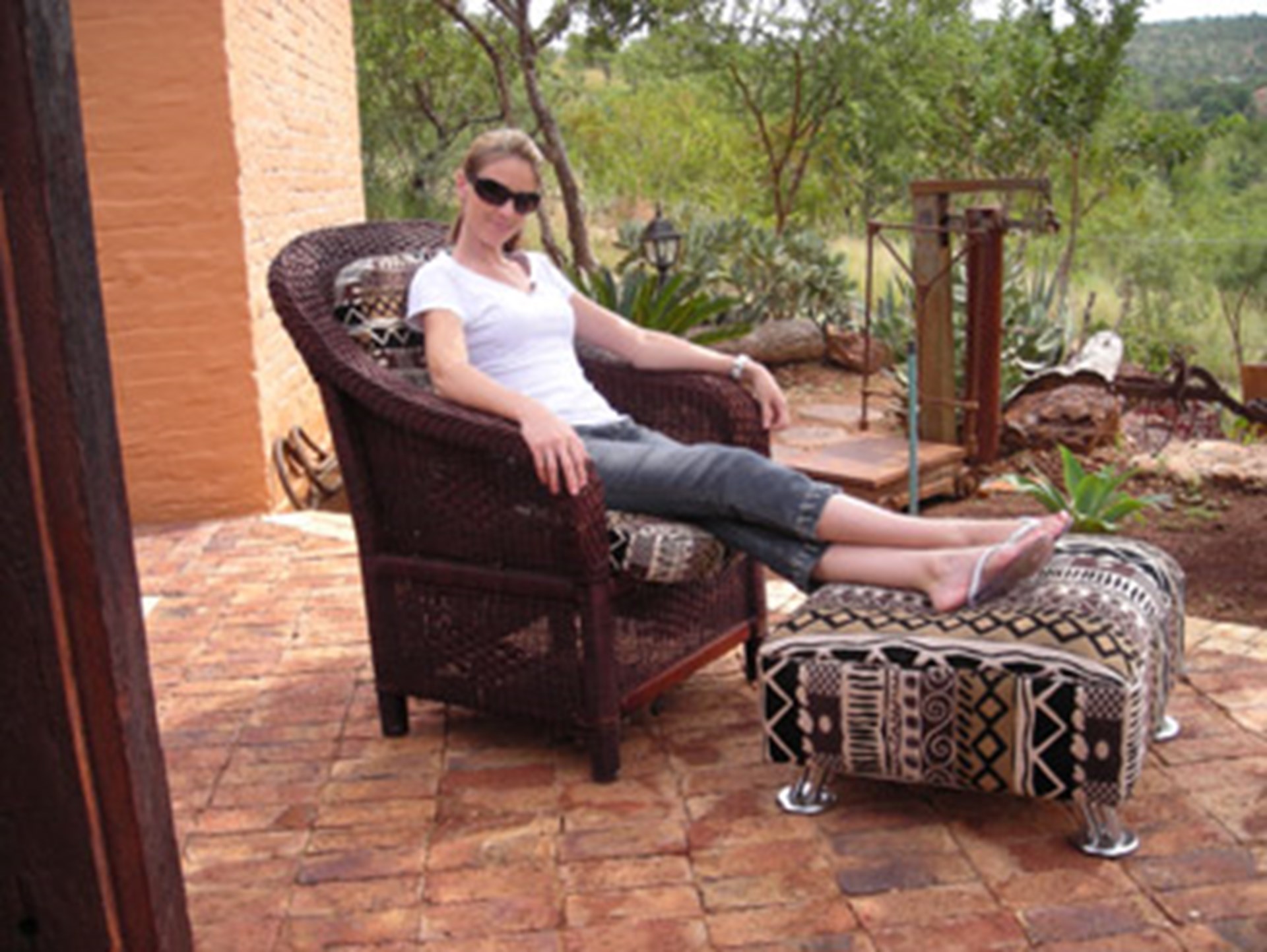 We spent the night talking and settling down and just when the group thought they would be awoken by peaceful animal's grunts, I decided that if I was up, everyone had to be up. I have a morning wake-up technique that I adapted from my trusty home friend, the rooster. If it can work for him, it can sure work for me! I sneaked up to their room doors and did what can only be recalled as this screeching, deafening, drowning rat sound. I heard mumbles echoing from the rooms and I hid. Let's just say that I had to make breakfast as a peace offering blaming all the sounds from an unidentifiable animal that came roaming past. Hehe.
After breakfast we all decided to go game hunting. Now there is a certain method in spotting a wild animal that could be camouflaged by trees and low lying bush. I call it the 'I spy with My Little Eye Method'. You kinda get everyone in the 4X4 to spot a moving object; it's amazing how excited we get if just a guinea fowl runs past. Just then and there I saw it. This huge beast with long pointy antlers. It was staring at us through the tree as if to say, 'Stalk Me'. I couldn't resist! Now remember Pacers, wild animals are dangerous and if you do tour South Africa, don't try this without the supervision of a qualified game ranger person. My stalking technique is a method that isn't commonly utilized in this instance. I call it the 'Hop Scotch' move and basically one hops towards the animal. My theory here is you will probably get less ticks then actually crawling through the bush. Alas this method did prove to be inadequate as the Kudu ran away.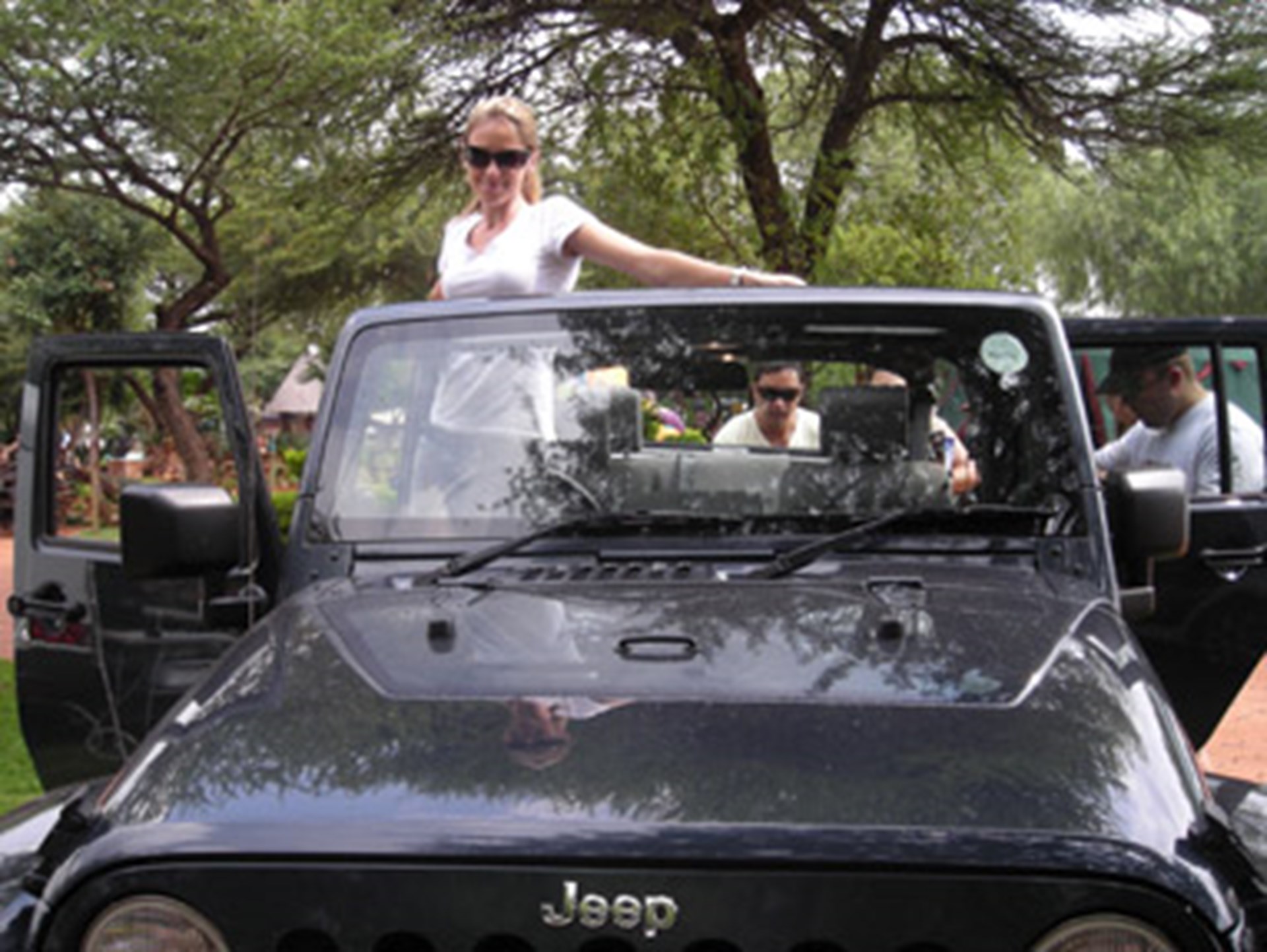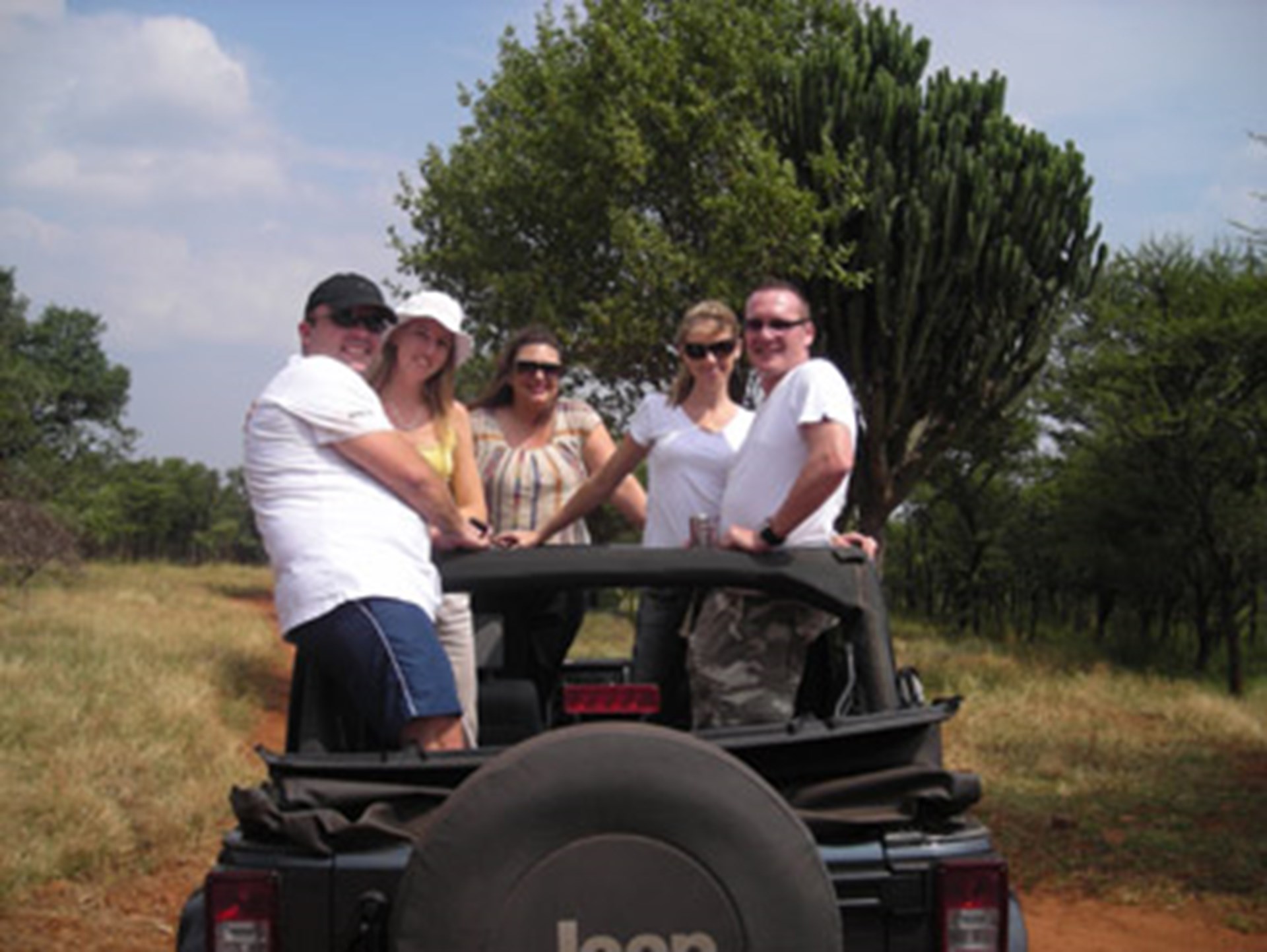 Driving further on, we came across Giraffe sitting near the road and I didn't dare get out of the vehicle. There is being silly and then there is really being silly. I can never understand how some tourists visit this country and think, 'oh, I'll just sit next to that big pussy cat and have a photo taken with him', and then they wonder why they get eaten! It doesn't matter how friendly the animals may seem, it's just their sneaky way of luring you closer to them.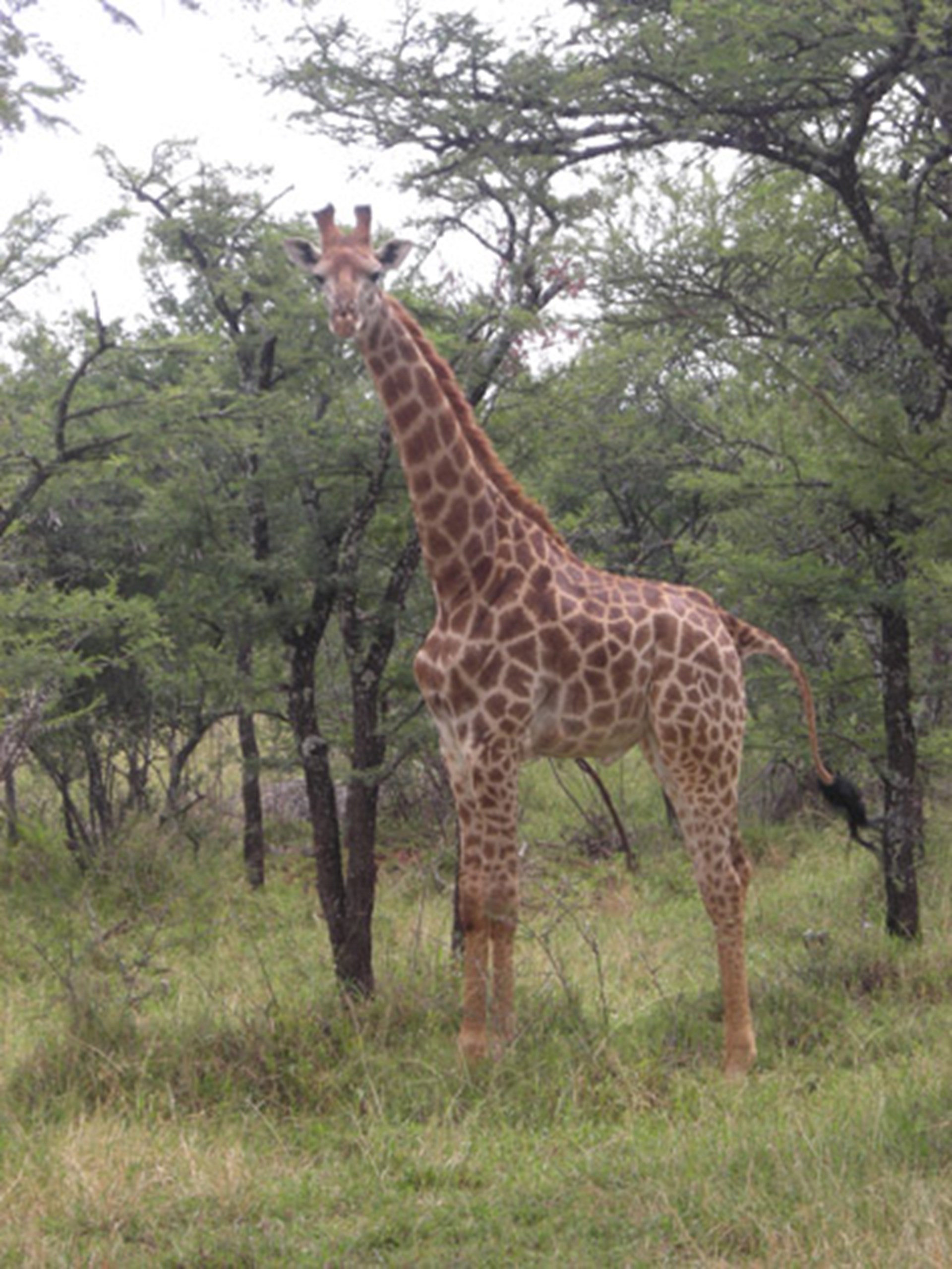 Watching 'Discovery' and 'National Geographic', I have learnt some valuable narrating skills and decided that every individual should have their moment of wildlife narrating... almost like 'David Attenborough'… but not. So I filmed my very own 'Lion Stalking Impersonation' which made me feel one with nature. Here are a few tips that I learnt about Wildlife Narrating.
Always speak in a whisper, it creates an intensity, like something is about to happen.


Always know some general knowledge about the wildlife you are narrating.


Pause sometimes during the narration so that the listener can hear the natural sounds of the bush, it almost creates a natural background effect.


Always place the camera behind some grass and lower your level so that you seem inferior to the wildlife you are referring to, viewers like suspense.


That evening we finished it off with a traditional South African braai and decided to contribute towards 'Earth Hour' whereby all the lights got turned off for an hour. We all felt like wildlife patriots!
The final day I tried to track animals unsuccessfully as this process involved picking up the actual gross-afying poop and squishing it between my fingers. Now there are two things Little MMI won't do and that's Bungee Jump and play with poop. Yuck... disgusting... ewww!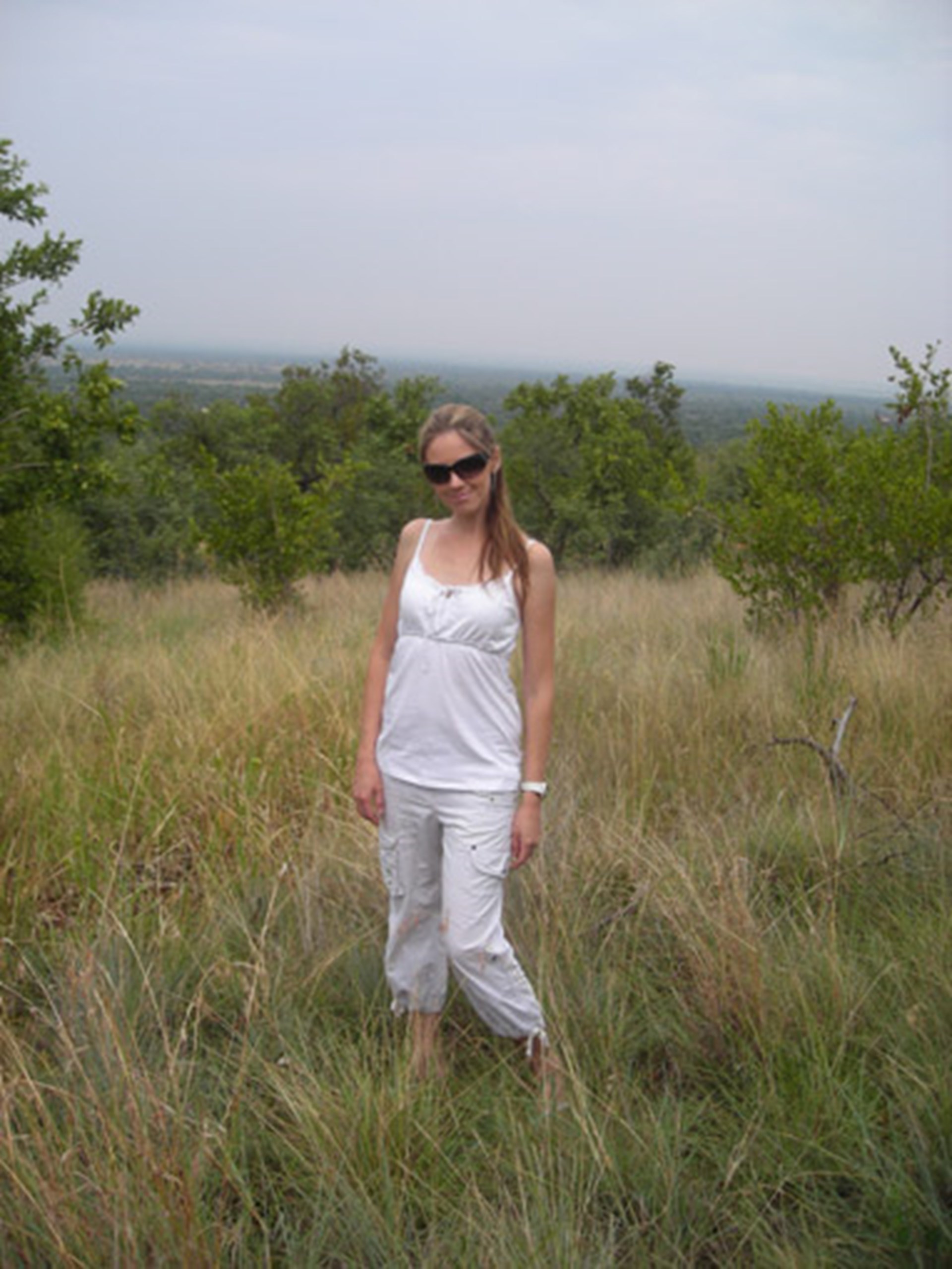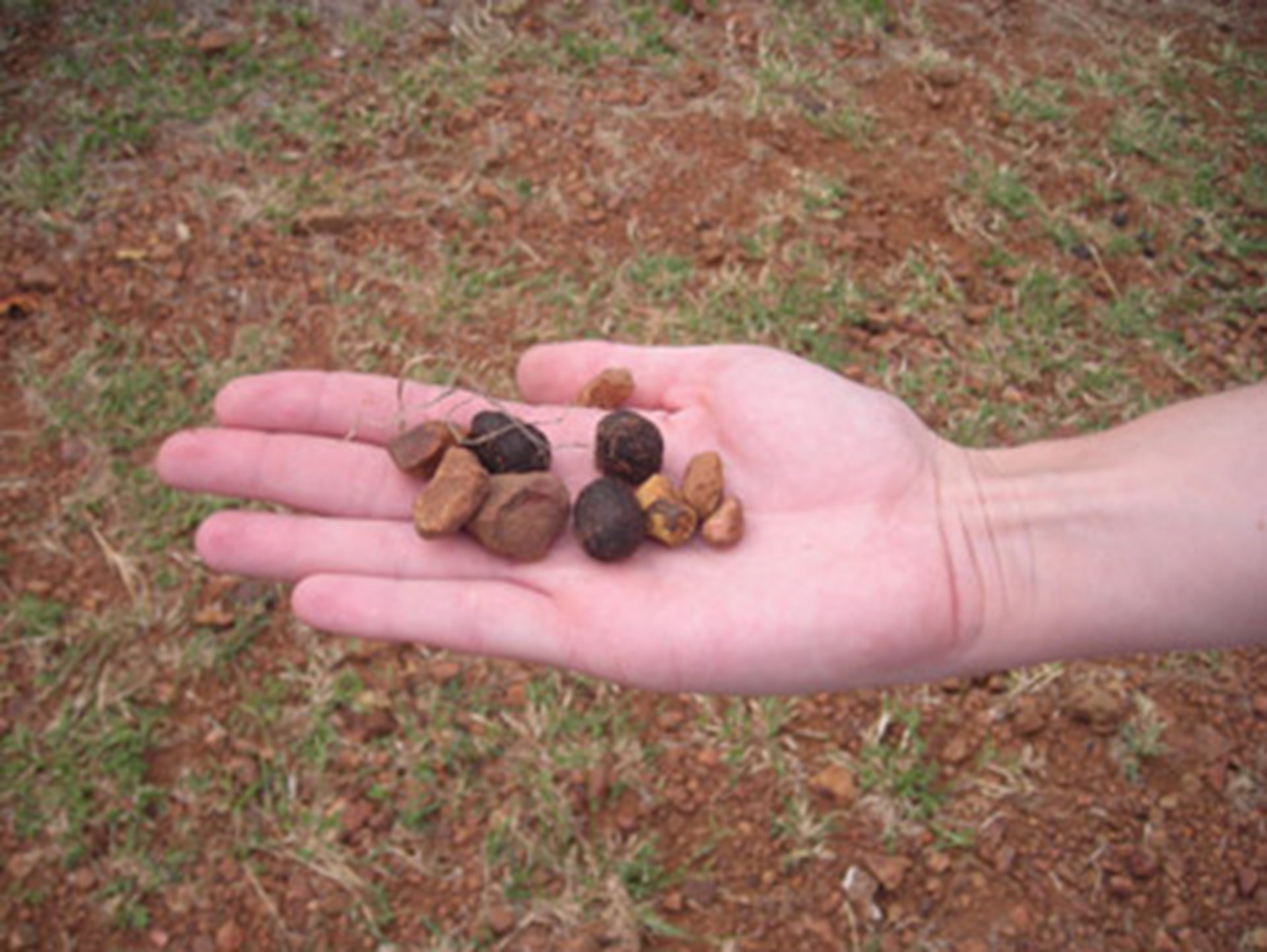 The bush experience was incredible and my friends had a really unforgettable experience. I really want to thank everyone for accompanying me on this trip and making it a memorable event!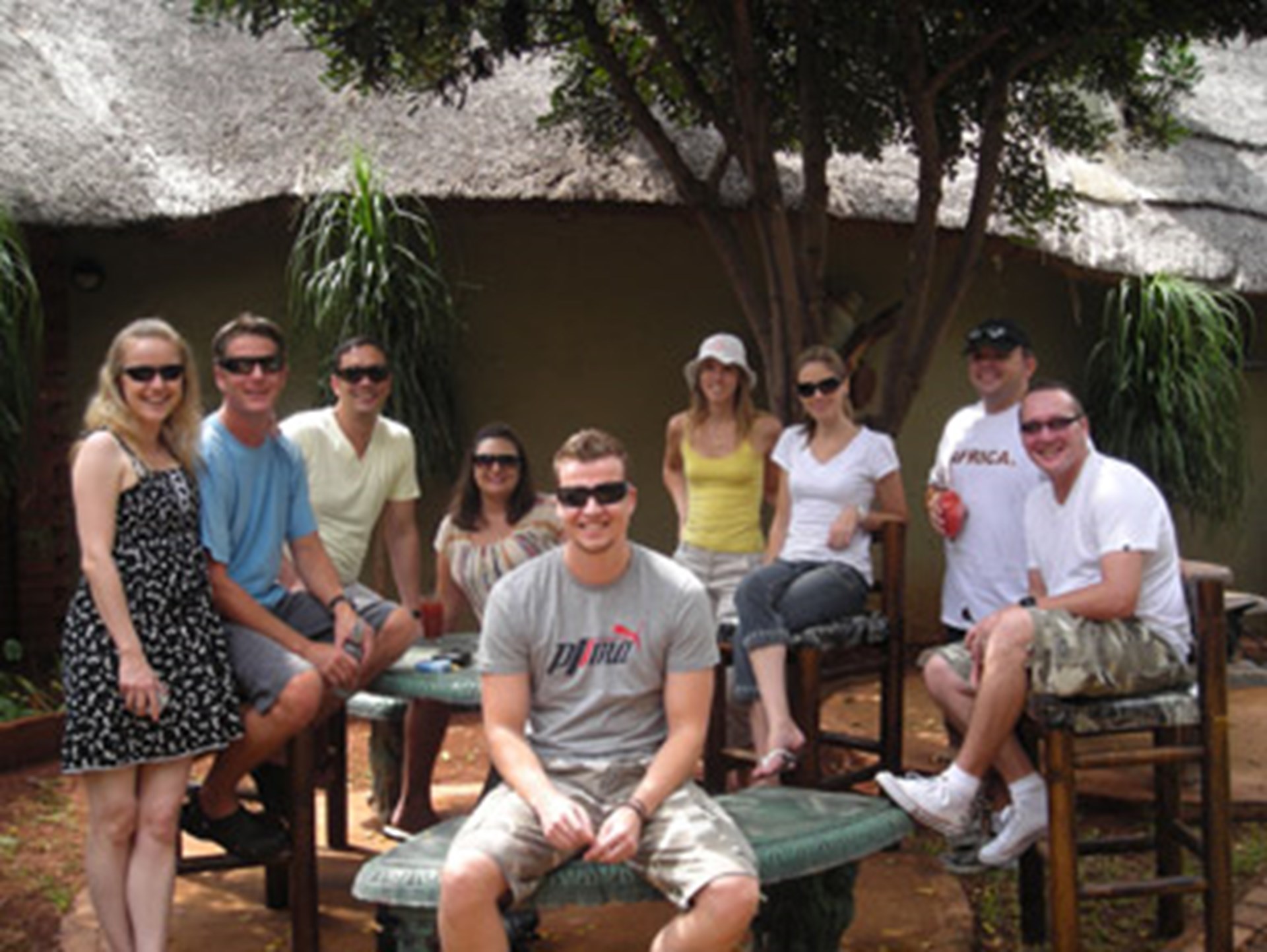 I would also like to thank 'Mbizi Lodge' for an awesome experience!
Until next time!
Pace Yourselves!
Little MMI