"I'm so sure I could write a book on just some of the posing methods and how you can benefit from all the exercise routines that are performed, I sometimes felt like I was in a Pilates class."
As the morning light peeked its veil through my window I realized that this was my day for change… "Because I Can"! I waltzed past the mirror glancing at what was left of my blonde-ness, soon I would be a brunette and a fabulous one at that! No more dyeing my hair every 8 weeks, no more pulling at my split ends and no more "Do It Yourself" hair treatments.
Driving myself to the salon I realized that I wasn't going to have any more excuses for all my clumsy moments. If I say slipped in the shower and landed with my bottom on the cold tile floor (just a random idea… not like it has actually happened to me ~blush~) I could blame my situation on being blonde. Now I would have to be honest and blame… the water. (~sneaky laugh~)
Spending 6 long hours in a salon can be daunting especially if you've read the same magazine 3 times over but the finishing result was a bigger shock than I realized. Staring back at me wasn't the blonde girl I had come to know; instead all of a sudden I had big blue eyes which I had forgotten about and a little freckle on my chin. To be honest I'm still not sure if going brunette was the brainiest idea.
Arriving at 'Magic Mirror's' studios, I was feeling a little intimidated and nervous at the same time. What if I looked so terrible in the photos and all of a sudden I developed this huge spot in the middle of my forehead and it protruded like this huge red lump? It's bewildering (my big word for the day) how photo studios scare us woman sometimes! Entering through the big glass doors I was greeted by a smiling face as if to say, "You're in good hands, we'll protect you from the big bad camera monster". I felt secure and comforted like I was going to be alright.
I was shown to a little room where their guru stylist, Chantal explained to me the procedure and she had a look at what outfits I was going to wear. In a sense I felt a little odd not knowing what sort of outfits I could wear so I kinda just brought my everyday "oh I feel so comfortable' attire and then she explained to me that it doesn't matter what you wear, it's about how much fun you have. I forgot that this was supposed to be fun, I think being brunette might have put me off a little as well and just then I decided that I'm going to enjoy this experience, I was going to use the props and pose like a professional. Getting changed I noticed there were no mirrors… ~gulp~! One must know the ultimate rule to any woman getting dressed; there must always be some sort of mirror present even if the mirror is a tiny little small scale one that forces one to bend like a pipe cleaner. Just then I noticed this strange and peculiar odd smell drifting under my door… it seemed to come from the other room. I could hear a giggle and then there was a silence as if perhaps this powerful smell might have overcome the individual. Coming out of the room I was faced with a lady and she just stared at me as if apologizing from the bottom of her heart for her undisciplined shoes. You know those moments where you try to make as if you didn't know a thing but the expression on your face kinda gives it all away?
I was taken into a little room where I was plastered with beauty paint and my hair was pulled here and there… I was now ready to take the stage. Meeting the photographer Crystal gave me so much comfort, she was this hilarious woman who just knew how to explain to you how to stand or pose. I'm so sure I could write a book on just some of the posing methods and how you can benefit from all the exercise routines that are performed, I sometimes felt like I was in a Pilates class. Some of the moves required muscles I never knew I had, lifting my leg here, holding my head there, even though I had never done this before, I felt like a posing womanly being. The fact that I didn't have people staring at my every move made me feel like it didn't matter if I tilted my head wrong or all if I suddenly flashed a mammary gland. Just then I saw the most beautiful thing… it was red and shiny and was calling me to pose with it. It was… baam baam baam… a fire engine hat! If I walked out of those studios and didn't pose with the fire engine hat, I would have regretted that for the rest of my life. I did the 'fireman's pole' pose and the "let me cool you off" move, I felt like such a hero-ness even if my hair was brunette, I was on fire.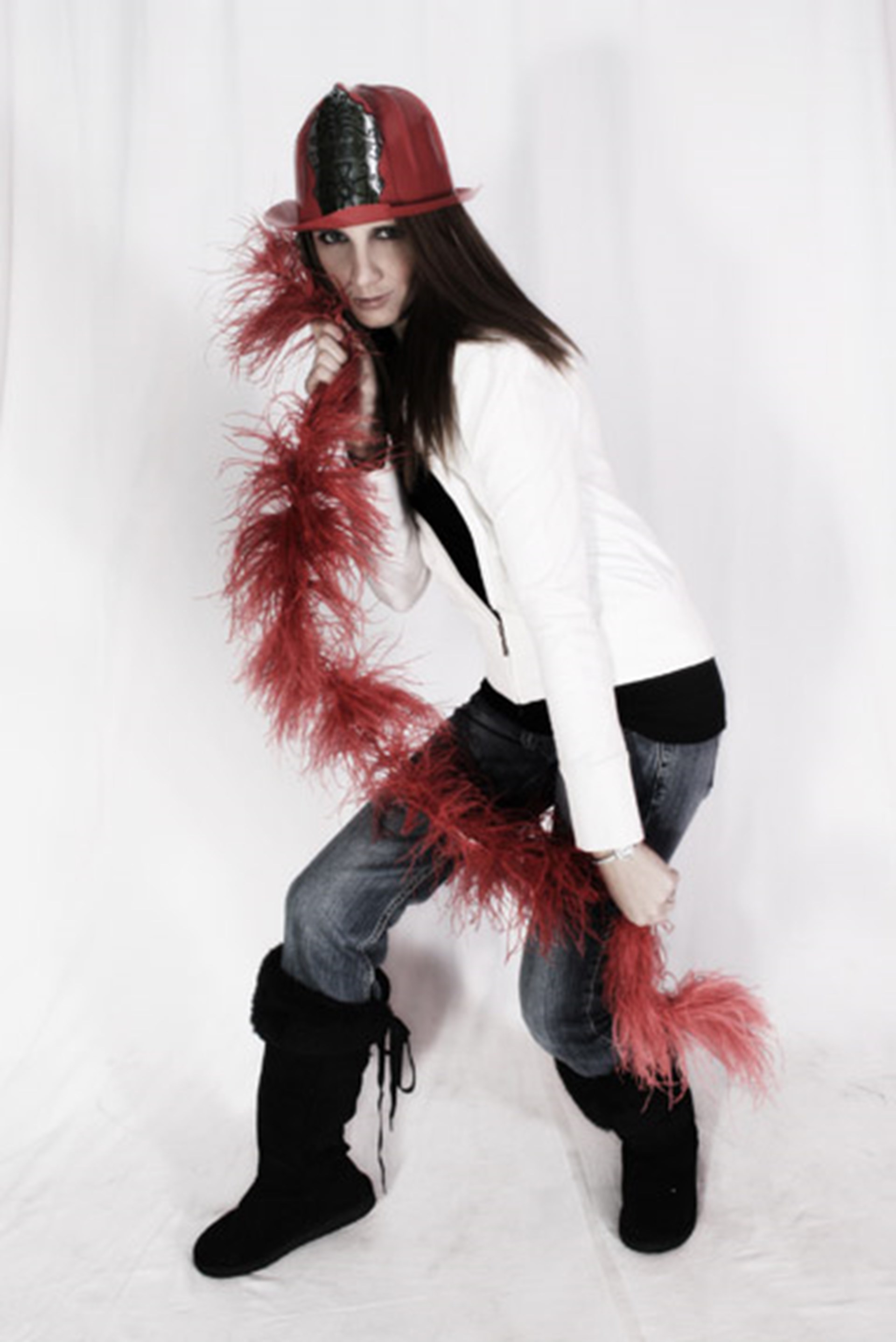 After the experience I was taken to see all the photos and this was definitely a moment that I dreaded. What happens if there was nothing they could salvage? When the display opened I couldn't believe my eyes, I didn't look bad at all. This was like a 'Magic Mirror', I went in thinking I looked like a yeti and I came out looking like a little model person. It just shows how we all think we have these massive flaws but in fact there's a little pretty in all of us.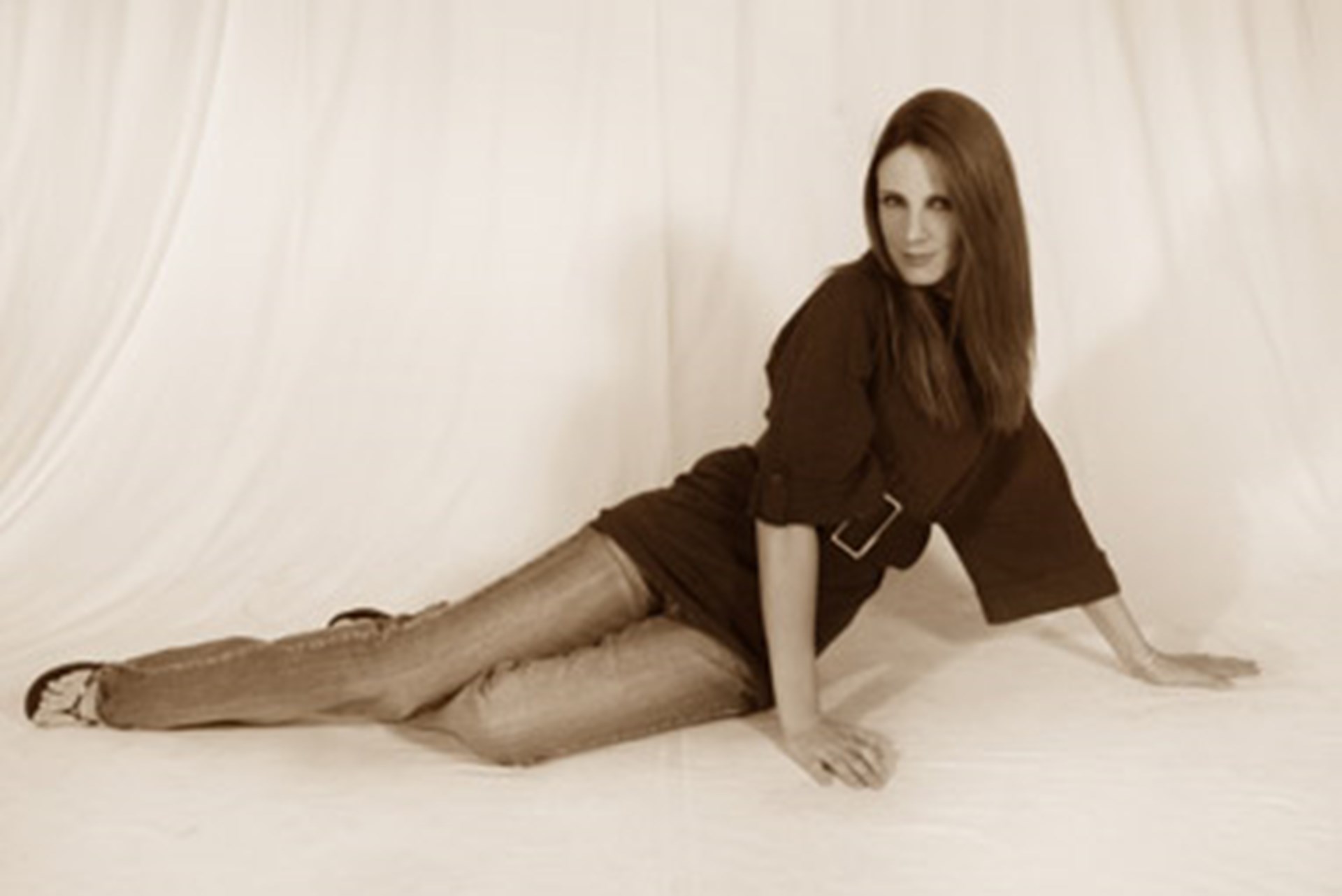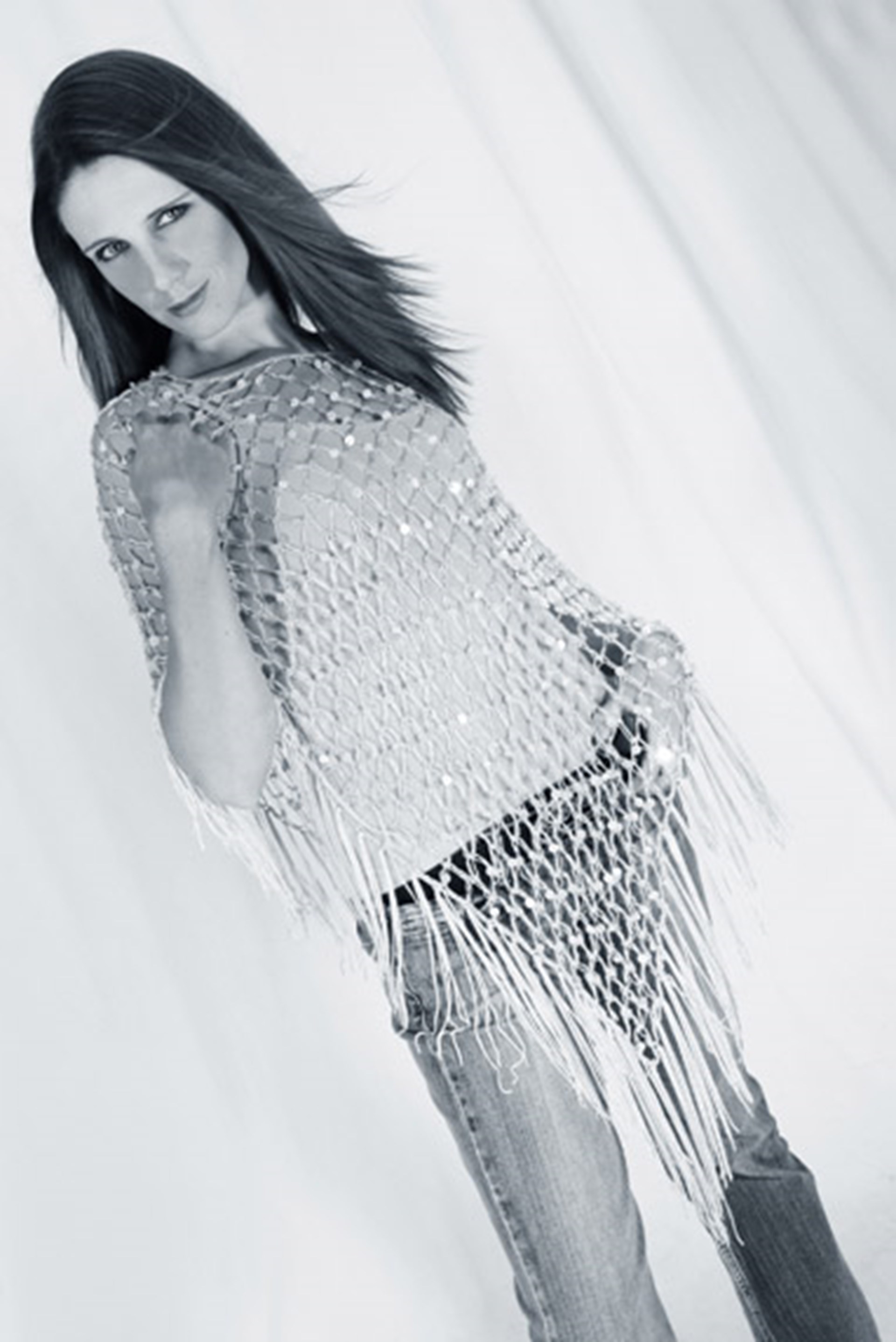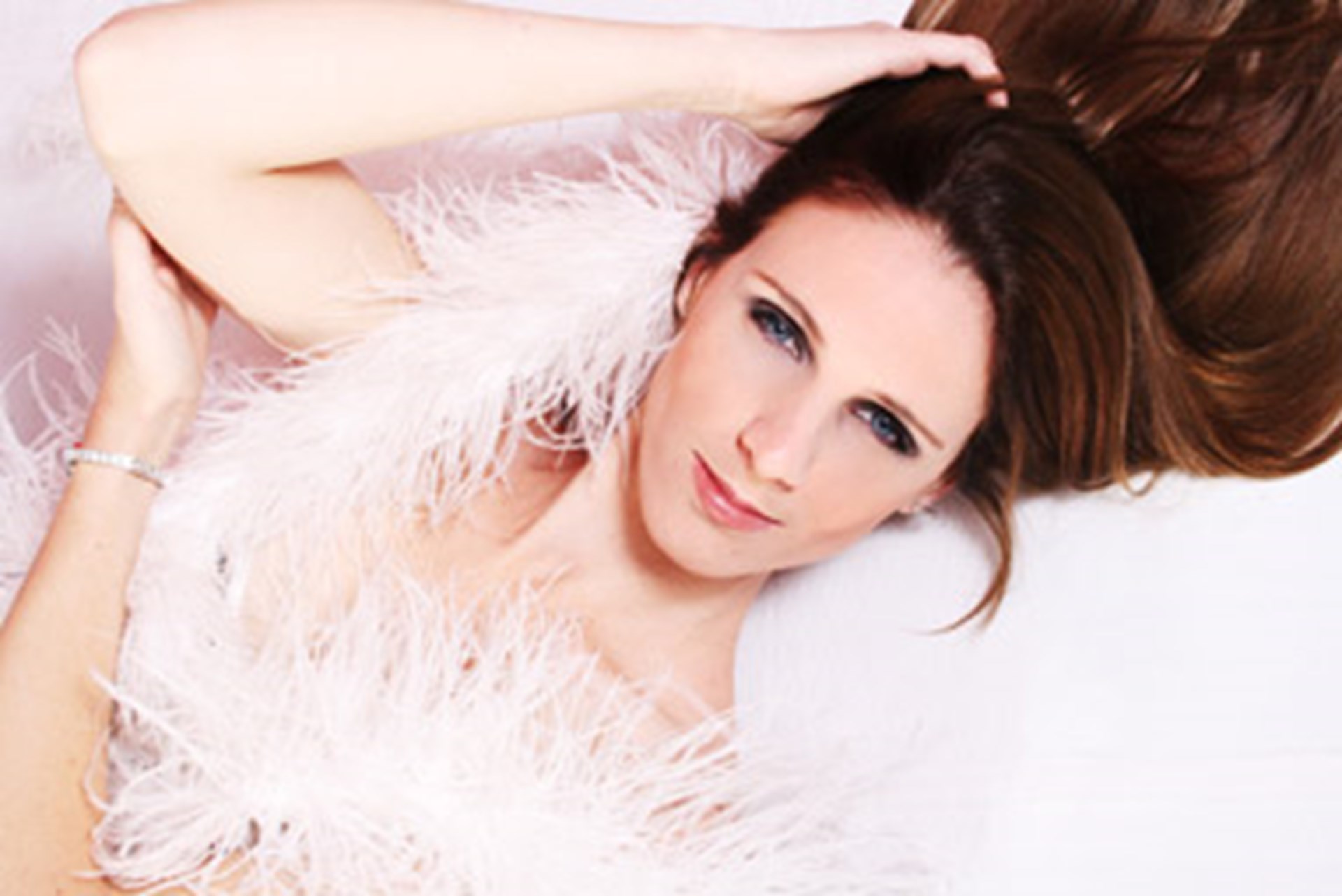 I think 'Magic Mirror' showed me, Little Miss Mission Impossible, that I don't always have to be the 'Indiana Jones' all the time swinging from vines and being the little challenge agent that I am. I can also be a lady and sometimes dress up a little.
It truly was an amazing experience and something I believe every woman on this earthly orb should do!!!!
Pace Yourself!
Little MMI